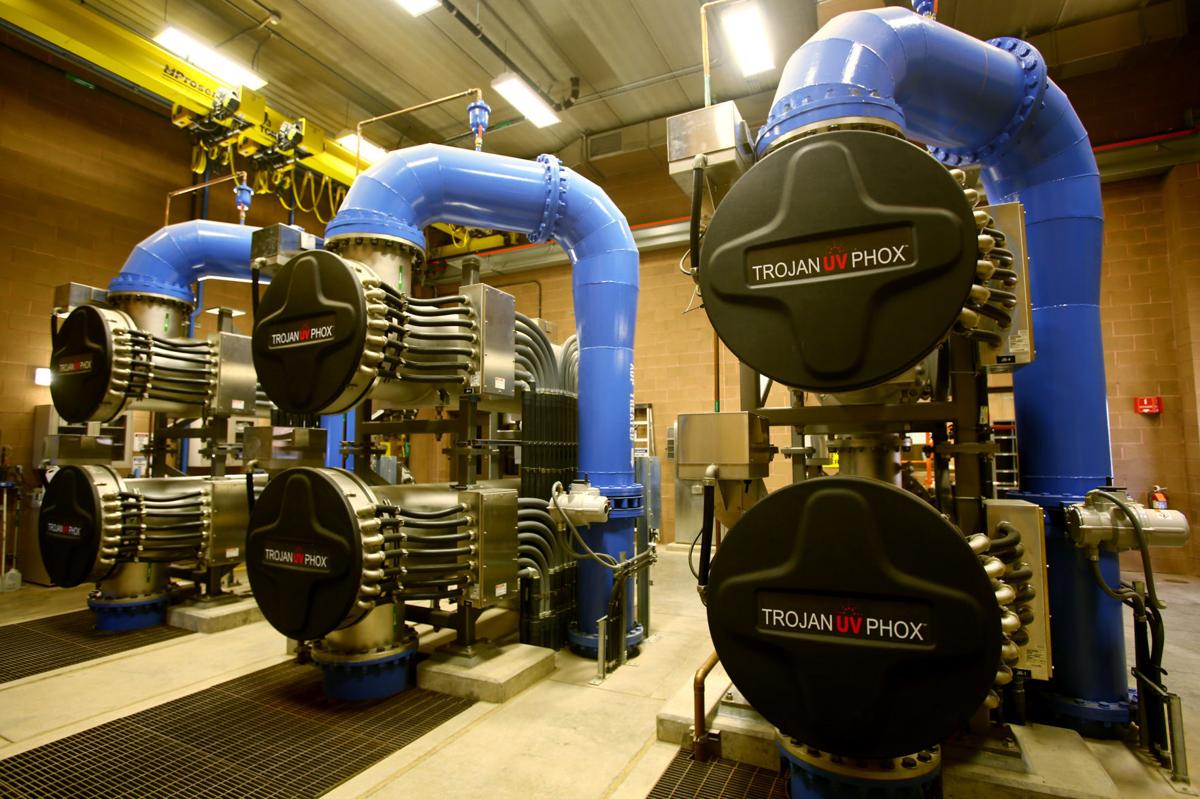 The city of Tucson is considering raising water rates for residents living in unincorporated Pima County, but opinions are divided on the resolution that would result in a utility hike for nearly a third of county residents.
The Pima County Board of Supervisors voted 3-2 Tuesday to oppose differential water rates while recommending Tucson provide regional water service to all county residents. Supervisors Adelita Grijalva and Matt Heinz opposed the motion.
Later on Tuesday night, Tucson's mayor and council voted unanimously to create a notice of its intent to raise unincorporated residents' water rates by up to 50% without yet deciding what the increase will be or what the excess revenues will fund.
Initial considerations held unincorporated residents' water bills could increase by 10% to 30%, but mayor and council revised the increase cap to 50%. Towns such as Marana, Oro Valley and Sahuarita would not be affected.
While supporters of Tucson Water rate increases for unincorporated residents say the action would be in line with other Arizona cities and increase Tucson's share of state tax revenues, the opposition maintains the move would be unfair to affected residents and that the reasoning behind it is unfounded.
Would a water rate hike encourage annexation?
The city of Tucson is considering raising water rates for about 28% of its customer base living in unincorporated county limits. Some say increasing rates could encourage annexation and ultimately increase Tucson's portion of state shared revenues.
Timothy Thomure, interim assistant city manager, argues the amount of Arizona's shared tax revenues jurisdictions receive favors populations within municipalities. He estimates Tucson is losing out on up to $50 million a year for the population it serves outside of the incorporated county.
Adopting higher water rates for unincorporated residents could incentivize them to join Tucson's incorporated jurisdiction, allowing it to receive a higher share of the state's taxes, Thomure reasons.
Furthermore, Thomure points out Tucson is one of the only cities in the state offering universal water rates. Cities such as Phoenix, Chandler, Yuma and Flagstaff charge higher water rates for residents outside their jurisdictions.
Tucson's Citizens' Water Advisory Committee — a group established in 1977 to advise mayor and council on water resource planning for citizens in and outside city boundaries — began reviewing the issue at the council's direction in early January. Ultimately, 10 members opposed differential rates while five members supported it.
The committee recommended the mayor and council vote against the rate hike.
Members weren't able to find evidence differential rates in other state jurisdictions encouraged annexation, and those supporting differential rates didn't mention annexation in their reasoning.
"It was generally believed that differential rates would not incentivize annexation," the committee wrote in a letter to mayor and council. "It was also felt that many areas seeking annexation in Pima County would not be able to annex based upon their location, or if they were eligible to annex, would not be incentivized by higher water rates to do so."
The advisory committee also held annexing unincorporated jurisdictions for the sake of increased tax revenue is not a realistic goal. Instead, the city may end up paying more for regional services it would have to provide to a larger population.
County Supervisor Rex Scott portrayed the annexation argument as baseless in the motion he brought before the board.
"It's a misguided effort to encourage either annexation or incorporation," he said. "Differential water rates would not encourage either annexation or incorporation, it would actually discourage them."
Supervisor Steve Christy joined the majority of the board on the issue and said using annexation to support water rate increases is "blackmail" and "a power grab" by the city.
The majority of advisory committee members found providing water services to residents in unincorporated county areas doesn't cost more than doing so in incorporated areas. In fact, some areas within Tucson have a higher cost of service due to high elevation levels.
"It was stated that delinking rates from cost of service, and thereby charging an arbitrary higher rate for those customers in unincorporated Pima County, would not only be divisive, but would establish a dangerous precedent as well," the committee wrote in its letter.
The minority of committee members in support of the action suggested differential rates could create funds to support low-income households affected by increased water costs.
In Tuesday's board of supervisors meeting, Grijalva said this influenced her decision to vote against the motion.
"The differential rates, if charged, that revenue is available to help low-income customers who are behind in payments and struggling to make them," Grijalva said. "Right now, the current Tucson Water policy really just serves that differential and the low-income rate to city of Tucson residents. This would open up to all Pima County."
Environmental considerations
According to the city, about 90% of Tucson's water comes from a blend of groundwater and Colorado River water sourced from the Central Arizona Project, a 336-mile canal that diverts the water to Arizona.
As climate change is expected to draw down the Colorado River's water supply, the rate hike supporters on the water advisory committee argue increased water utility costs could encourage conservation.
However, opponents argue rising water rates will promote other domestic water service options that rely on groundwater.
"Instead of incentivizing renewable water resources, the Tucson Water service area policy will likely promote increased reliance on groundwater dependency," Scott said. "Consequently, without access to renewable water resources, expansion areas and unobligated areas will contribute to declining local groundwater levels."
The disruption of a long-held water policy
While the change in water rates would disrupt a more than 40-year-long city and county joint water policy, it may also violate a long-held agreement between both entities.
The city and county entered into an intergovernmental agreement in 1979 that held the city would provide water services while the county would handle sewer service.
When the city entered the agreement, it included 78% of land in unincorporated Pima County as its proposed service area, which was used to determine its water allocation from the Central Arizona Project.
"The 1979 (intergovernmental agreement) made no reference to either limited service area or differential rates," a policy report from the county states. "It further established that the City will endeavor to use effluent in such a manner as to preserve the underground water supply and minimize costs to water rate payers in City and County."
Where would the money go?
While no set rate hike has yet been determined, unincorporated county residents' water utility bills could increase by up to 30%.
The advisory committee said the members who supported the rate increase couldn't come to a consensus on the proposed increase, but their suggestions ranged from 10 to 30%.
Tucson estimates a 10% increase would result in a revenue increase of about $5 million, a 20% increase would create $10 million and a 30% increase would generate $15 million.
Many committee members expressed the increased revenue should be used for water-related infrastructure. City staff's recommendations for the use of increased water utility rates include keeping the funds within Tucson Water and dividing funds between water infrastructure, low-income household water utility assistance and climate resilience projects.