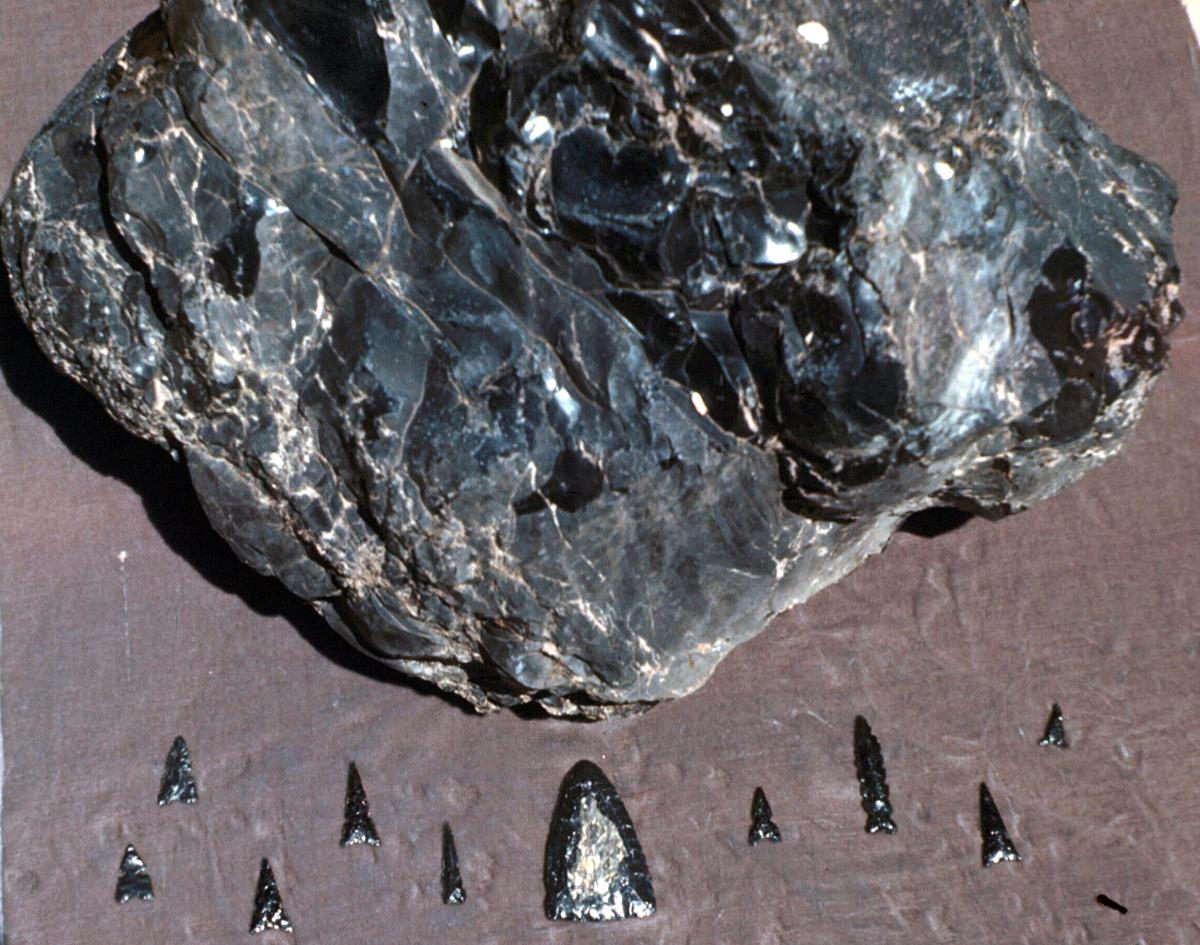 Northern Arizona's San Francisco Volcanic Field is a prominent geological landmark in the Southwest.
Comprised of about 1,800 square miles, it is the location of more than 600 volcanic vents in the form of basalt cinder cones, lava domes and the revered 12,633-foot stratovolcano, San Francisco Mountain — the most distinguished feature in Northern Arizona aside from the Grand Canyon.
Volcanic activity in the region is recent, having occurred in the past 6 million years.
Obsidian, a gemstone also known as volcanic glass, is widely distributed in the Southwest. It is an extrusive igneous rock comprised of feldspar and quartz, endemic to volcanic regions.
Several dozen localities have been studied by geologists, each distinct with its own chemical composition.
Formed after a volcanic eruption when lava cools so fast that mineral crystals are unable to form, the rock appears as amorphous dark-colored glass known as obsidian. Notable qualities of obsidian include durability and resistance to weathering.
Obsidian is classified as a congealed liquid form of silicic acid lava from magma extruded by volcanoes. Silica content in magma ranges from 50-75%. Greater silica content is related to higher viscosity and the inverse is true for less silica content. High viscosity magma creates steep-sided lava domes wherein low-viscosity magma produces cinder cones.
Government Mountain is located in Kaibab National Forest in south-central Coconino County. It is considered one of the best sources of obsidian in Arizona.
Obsidian samples from this locality are noted for their light gray weathered surface, homogenous opaque black rock, free of inclusions or crystals known as phenocrysts.
K-Ar dating has revealed obsidian and rhyolite deposits at Government Mountain to date back 2.70 million years ago, in comparison with similar samples taken from the San Francisco Peaks dated 1.10 million years ago.
The geology of Government Mountain is a dome complex composed of rhyloite, tuff and obsidian mixed with alluvium at the base of the dome.
Obsidian has been mined since prehistoric times, several thousand years ago, and used extensively as trading material over broad geographical areas in the form of ornaments, tools and weapons.
Obsidian cobbles from the San Francisco Volcanic Field including Government Mountain have been identified at Hohokam sites in several localities in the Sonoran Desert.
Obsidian was used by the Hohokam for stone tools including long, serrated projectile points found at burial sites amid argillite, turquoise and quartz crystals. Knapping is the process of shaping obsidian and other stones including chert, flint, jasper and quartzite into arrowheads.
The size of obsidian from Government Mountain varies up to 30 cm in diameter.
Additional physical characteristics include some samples covered with ash from alluvium along with a gray or brown surface caused by discoloration due to weathering.
The locality has distinct attributes determined by quantitative X-ray fluorescence analysis including microlites of iron oxide and sanidine that match up with samples from another nearby obsidian locality at Sitgreaves Peak.
Another renowned site where obsidian has been found in Arizona includes Picketpost Mountain near the town of Superior in central Arizona, where it has been found in the form of Apache tears.
The name was christened from the legend of a band of Apache Indians who rather than surrendering were chased over the sheer cliffs of the mountain by the U.S. cavalry. Their spouses visited the site of their deaths and wept to their god, who transformed tears to stone in commemoration of their brave actions, according to legend. These smooth, round obsidian nodules were formed by weathering involving wind and water.
Obsidian specimens are also present near the Vulture Mine in Maricopa County. Despite their weathered appearance, the interior of these marble size blobs is sought after when worked into cabochons for lapidary uses.
A similar case presents itself with specimens found near Burro Creek Bridge on U.S. 93 west of the Bagdad Mine.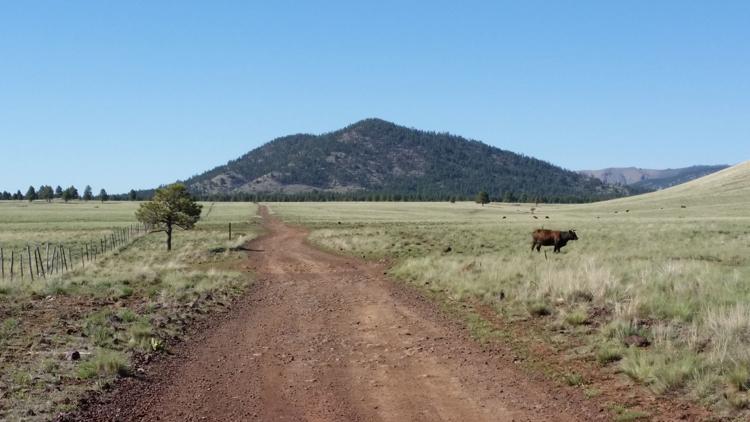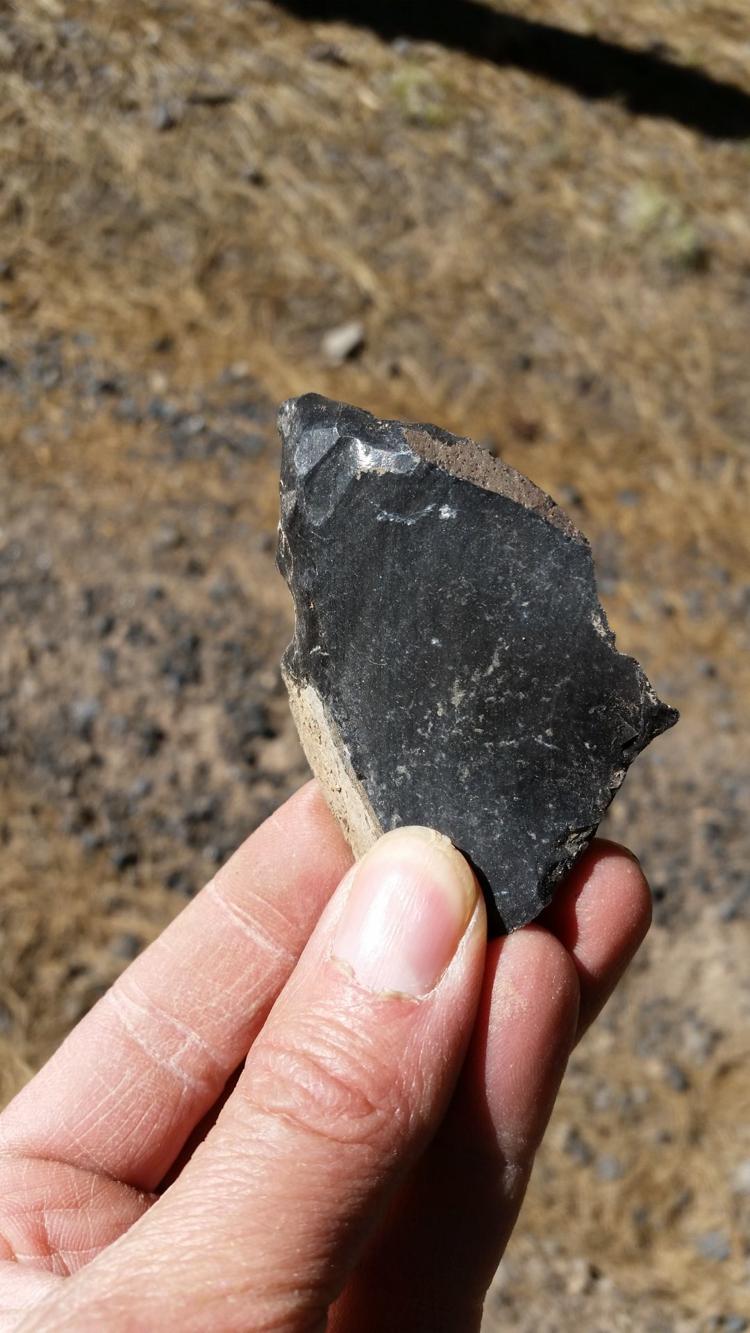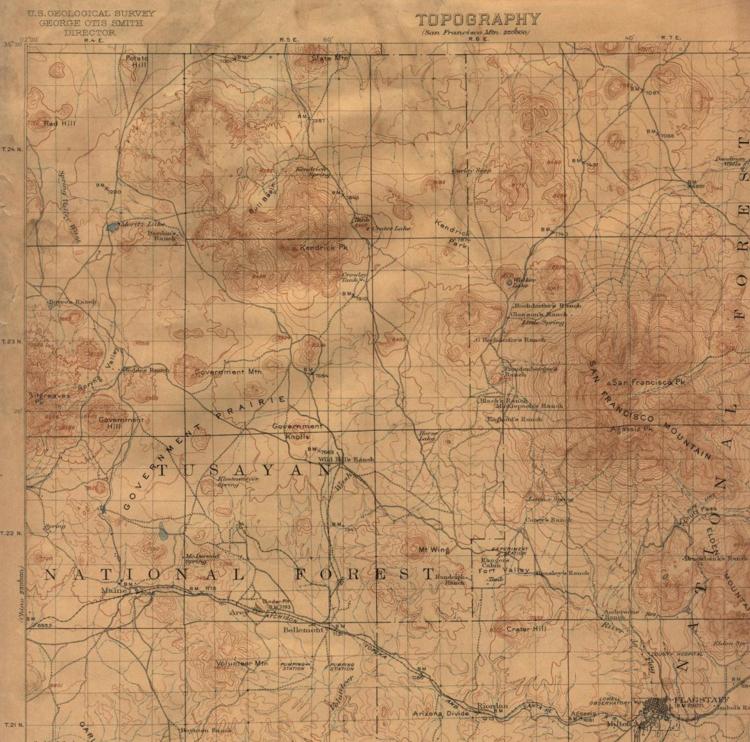 William Ascarza is an archivist, historian and author of seven books available for purchase online and at select bookstores. These include his latest, "In Search of Fortunes: A Look at the History of Arizona Mining," available through M.T. Publishing Co. His other books are "Chiricahua Mountains: History and Nature," "Southeastern Arizona Mining Towns," "Zenith on the Horizon: An Encyclopedic Look at the Tucson Mountains from A to Z," "Tucson Mountains," "Arizona-Sonora Desert Museum" with Peggy Larson, and "Sentinel to the North: Exploring the Tortolita Mountains." Email William Ascarza for a signed copy of his publications at AZMiningHistory@gmail.com