Photos of Tucson's Historic El Conquistador Hotel, demolished in 1968
The historic El Conquistador Hotel, designed by Annie Graham Rockfellow, opened in 1928 and was demolished in 1968 to make way for the expansion of El Con Shopping Center, now known as El Con Mall.
El Conquistador Hotel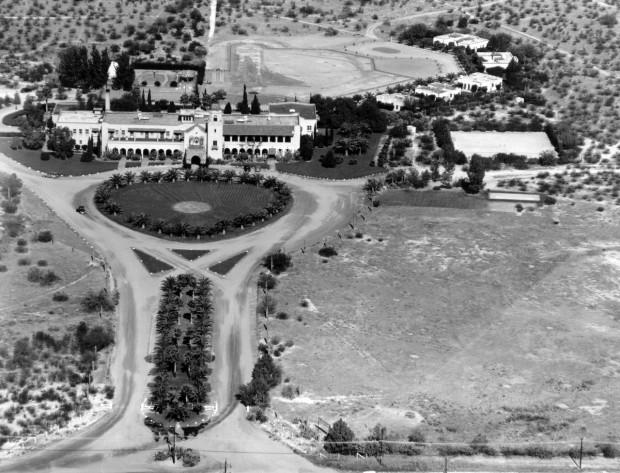 El Conquistador Hotel

El Conquistador Hotel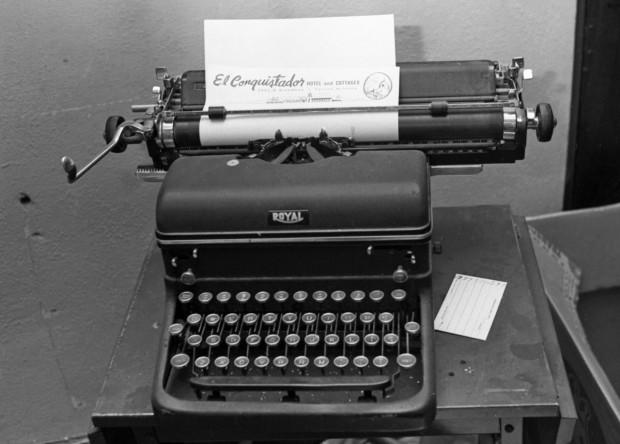 El Conquistador Hotel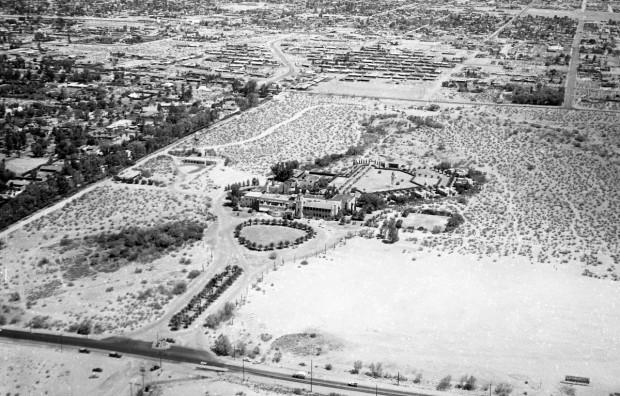 El Conquistador Hotel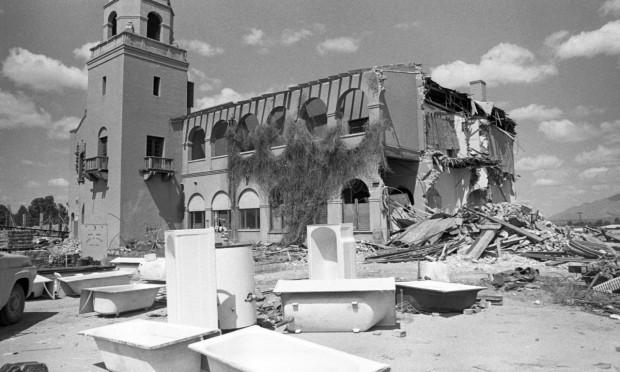 El Conquistador Hotel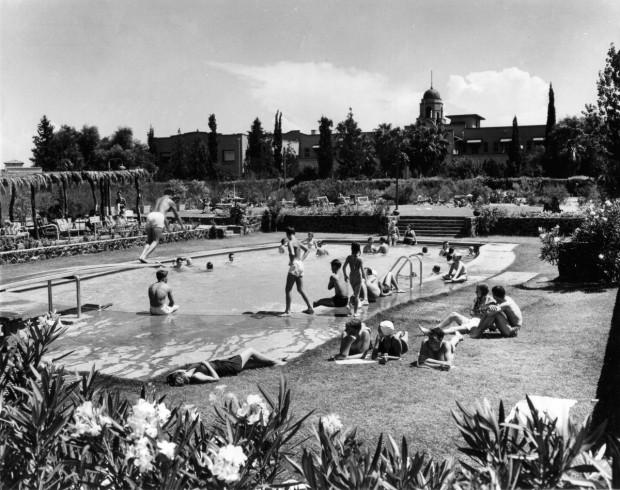 El Conquistador Hotel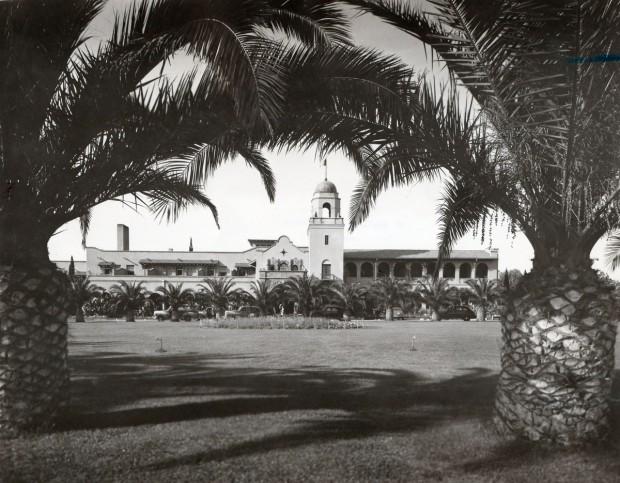 El Conquistador Hotel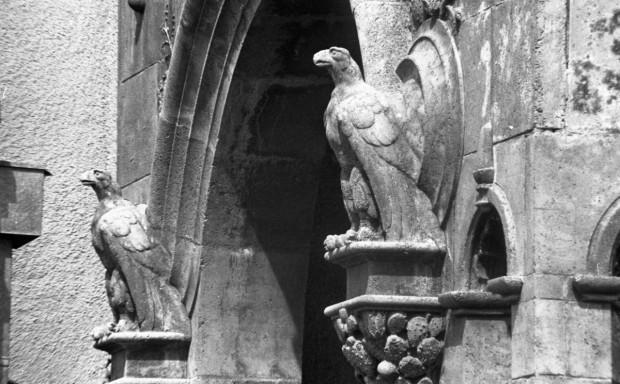 El Conquistador Hotel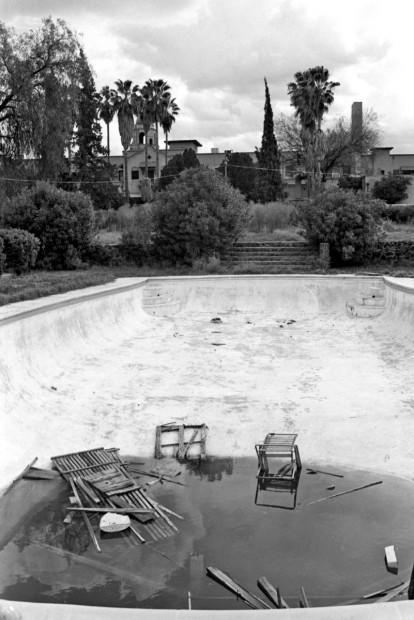 El Conquistador Hotel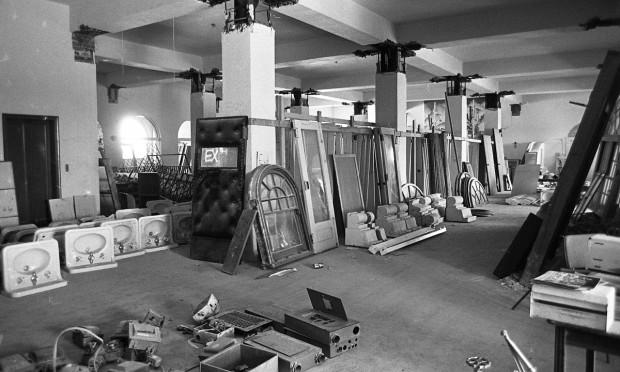 El Conquistador Hotel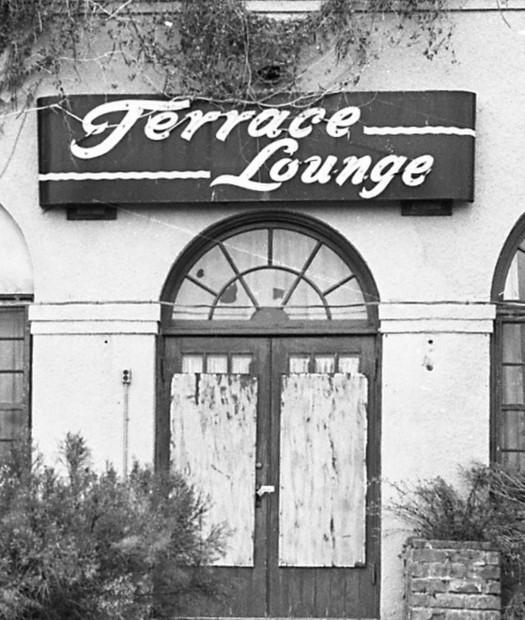 El Conquistador Hotel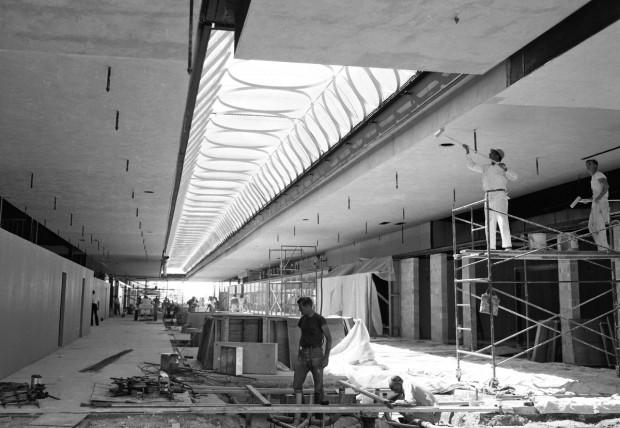 El Conquistador Hotel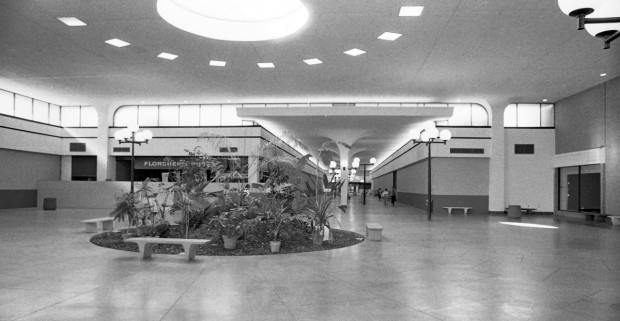 Photo editor
Rick Wiley is the photo editor of the Arizona Daily Star in Tucson. From 1995-2004, he was director of photography at the East Valley Tribune in Mesa. From 1988-94 he was a photographer at the Tucson Citizen. He is a graduate of ASU (yes, that ASU).
Related to this collection
El Conquistador Hotel was demolished in 1968 to make way for El Con Mall, which will soon see one of its anchor buildings razed to make way fo…
The "de-malling" of El Con has begun. Demolition crews already have torn down the west wing and the food court on the north end of the mall at 3601 E. Broadway.
Demolition continues at El Con Mall. The central Tucson mall, which got its start in the early 1960s, is being partially demolished to make wa…
Once upon a time, when half a million dollars bought more than it does today, some capitalists outside of Tucson decided such a sum could make…
Tucson's oldest mall has new owners. El Con Mall was purchased for $81.7 million by a group fronted by St. Louis Rams owner Stanley Kroenke.
Round Two of our look at Tucson area views 40, 50, 60 years ago and from the same spot in 2014.
Round Two of our look at Tucson area views 40, 50, 60 years ago and from the same spot in 2014.
Tucson 40, 50, 60 years ago and from the same spot in 2014.
If you know something, please let us know.
Tucson is transitioning back to a low grade monsoon pattern.
The men were subsequently arrested for immigration violations.
When Jason Macoviak talks about his summer garden or his winter garden, he's not talking about a seasonal transformation of his Bisbee yard.
We've collected a few front pages from newspapers.com to give you a look at some Aug. 24 papers in history. With a subscription to newspapers.…
Yelp reviewer: "If you need to hide from god, your job, your sponsor, and sunlight at 6am while listening to 'Neon Moon' then look no further, 'cause no one will look for you here."
Zinke declined to say whether portions of the monuments would be opened up to oil and gas drilling, mining, logging and other industries for which Trump has advocated.
Though the vaccine will be initially targeted to dogs, it could eventually be effective for humans, too.
Lottery officials say Mavis L. Wanczyk chose to take a lump sum payment of $480 million, or $336 million after taxes.
When you look at Stegeman's voting pattern, you see the Tucson Unified School District board member undermining a superintendent again and again.
An officer, a sergeant and a police lieutenant responded to the branch library where the councilman's sunglasses were stolen Aug. 3 while he was in the men's room
The firms offer 24-Hour emergency restoration of water, fire and mold damage for homes and businesses.
Highlights from the UA's media availability after practice Thursday morning.
If you've been holding a grudge, Friday, Aug. 25, is the day to let go of it. It's National Kiss and Make Up day.
Ryan McBrayer, a former Sabercat player, assistant and coordinator takes over as head coach at Sabino High School in Tucson. Video by Kelly Pr…
Top six takeaways from the Arizona Wildcats training camps that ended with a scrimmage Saturday:
The 6-foot-6-inch future Arizona Wildcat gives Amphi more than just a puncher's chance.
A major conflict is brewing between Arizona's copper industry and environmentalists and recreationists over the future of three monuments.
The driver let students off at a non-designated bus stop. 
The selection of another new superintendent for TUSD followed a familiar pattern
Service, which was out for more than six hours, was restored by 10 p.m.
Man treated and taken to a Tucson hospital.
Man was identified through social media posts and at least one interview.
Drugs were worth about $48,000.
A Q&A with the freshman quarterback who has a shot to become the third QB on Arizona's depth chart this season.  
Silverbell Commons, on Silverbell and Goret roads, will have 51 homes.
One of Tucson's man-made wonders was rendered invisible 20 years ago, hidden behind a retaining wall.
Trying times have made Arizona Wildcats freshman receiver tougher. 
Advice for the real world.
Authorities found suspect, man in Florida.
It was called "One City, One County, One Community." 
Michael Sauber Jr. lost his job with the Tucson Police Department but won't be prosecuted after his arrest in July.
Twelfth annual festival brings in bands we may never have heard of and some local favorites for five-day Labor Day event. 
The man fatally stabbed was Jeremy Broussard, 36, police said.
The cyclists included riders from Santa Fe, New Mexico.
The road closure is expected to be lifted at 2 a.m. Saturday, Aug. 26.
Felicia Chew said free bus rides would help voters get to election centers to drop off ballots.
The school's astronomy club traveled to the path of totality to contribute to coronal science. 
Advice for the real world.
Chances for showers, thunderstorms this afternoon and evening.
Sheriff's officials are still looking for information that could lead to the arrest of the vandals.
A third person was uninjured.
As of Tuesday, the shelter had 653 pets waiting to find homes.
Wilborn continued his impressive summer with a noteworthy performance in the 'Beanie Bowl' at Arizona Stadium.
Driver remained at the scene; no arrests or citations are pending.
Sean Miller touches on incoming talent, returning players in Star interview.
After spending nearly 40 years in the legal profession, including more than eight as a U.S. District Court Magistrate Judge, Hector Estrada ha…
She allowed "dangerous suspects" to walk free, her former supervisors said.
Property owner Todd Kroepel said the woman who rented out the condemned trailers had no authority to do so.
Philosophy is changing on drug-exposed newborns, and that's decreasing the need to give them morphine and is reducing their hospital stays. 
TUSD Board members, stakeholders weigh in on return of Mexican American Studies.
Registration ends at 200 participants or by Friday, Sept. 1.
No more dreams of a taxpayer-subsidized "Diamond Rock Plaza" — just a solid convention hotel.
Therapy dogs in U.S. law enforcement are not common, says Sgt. Jill Isely of the Sheriff's Department.
Valley fever infects more than 13,000 people annually in Arizona and California and kills more than 100.
Advice for the real world.
Attending the Trump protest in Phoenix was the continuation of her lessons as an active citizen and as a student engaged in the political process.
Roughly 18 percent of the ballots sent out have been returned as of Friday.
"Arizona is, to a greater or lesser degree, selling water to California," CAP attorney said of the later-killed deal.
PHOENIX (AP) — Racism was behind an Arizona ban on ethnic studies that shuttered a popular Mexican-American Studies program, a federal judge s…
A family of five and their pets are displaced after an attic fire in mobile home.
No one believes in these ragtag Cats … except the Cats themselves, who are united by a common cause.
"That's a city that I've always wanted to play," says the veteran singer-songwriter who bears a striking resemblance to James Brown.
The Theresa Rebeck play is compelling while being oddly anti-feminist
Star sports columnist Greg Hansen offers his opinion on recent sports news.
PHOENIX — In his 24 years as metro Phoenix's sheriff, Joe Arpaio survived scandals and dodged investigations that would easily have sunk the c…
The study from a United Nations-based group found that most major U.S. cities also have a long path ahead to reach environmental and economic sustainability.
Ruling said judges must decide whether to require shackles individually.
Unit in prison was on lockdown Monday following disturbance.
New policies by the Arizona Interscholastic Association including guidance for team travel, the pregame coin-toss, sideline behavior and equipment use. 
Brandon Williams missed all of last season after undergoing a second surgery on a congenital condition above his right knee. And while he has resumed basketball activities near his Southern California home, he has no immediate plans to leave there.
Last month, the Star detailed allegations of abuse and neglect levied by eight former members of the UA track and field team. In the weeks that followed, 12 more have come forward.
SB 1456 ensures that parents know — and approve — what their children are being taught about in the classroom about sexual orientation, gender identity or gender expression, proponents say.