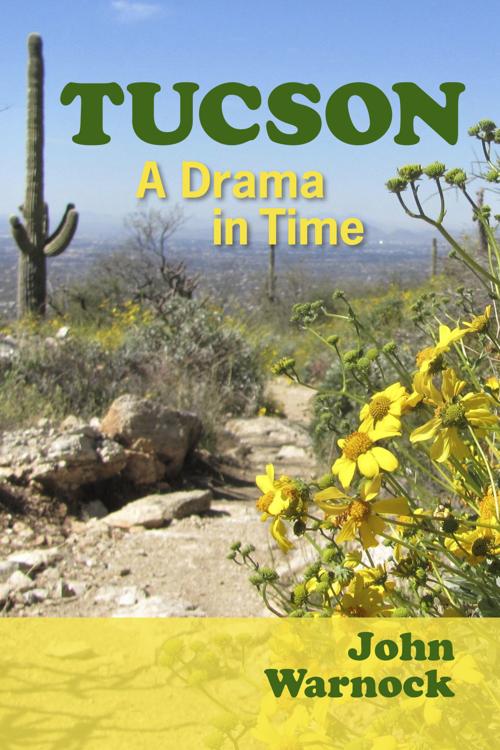 "Tucson: A Drama in Time," by John P. Warnock, professor emeritus of English at the University of Arizona, will soon be published, but it has its beginnings as a volume of the Journal of the Southwest.
We are publishing excerpts of the book on the fourth Monday of the month.
Imagine the city's first Fire Department — all volunteer — and the arrival of the first fire engine. This is before the "horseless carriage." The fire engine is pulled by hand until the new Fire Department can afford horses.
1898
The city's first fire engine is called "The Chemical." It had to be pulled to fires by the volunteer firemen, who would attempt to dampen the fire until more water could be brought in.
1898
A fire destroys the two-story Radulovich Building at the northeast corner of Congress and Stone occupied by some of Tucson's principal businesses, including Charles F. Hoff's telephone exchange. Others were W. F. Kitt ladies furnishings; Mrs. Beggs' millinery store; Zeigler's candy and ice cream parlor; Wells, Fargo & Co. express office; and the Western Union telegraph company. The fire shows the inadequacy of fire protection at the time (the Fire Department's equipment is pulled by hand until a merchant lends it some horses). Fire is a danger for buildings built with the wood brought in via the railroad, though not for adobe structures.
1900
With money raised through donations and special performances at the Opera House, Tucson's Fire Department purchases four horses to pull its fire equipment. Funds can be collected from people whose property is saved, but only if it is saved.
Tucson's first salaried fireman, Frank C. Norton, had been hired the previous year. The second one, Alex McNeil, is hired this year. McNeil will become chief in 1938 and retire after a 40-year career.
Source: "Tucson: A Place-Making, Journal of the Southwest."
Contact Johanna Eubank at jeubank@tucson.com