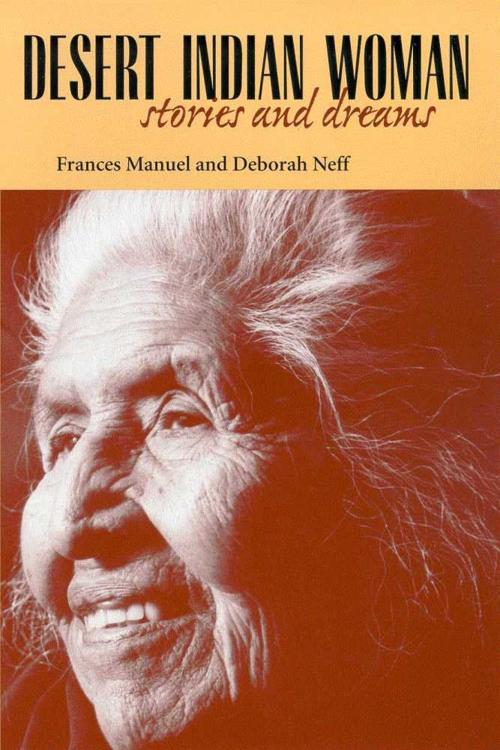 At the dawn of the 20th century, the Tohono O'odham people realized they could no longer produce enough food to survive.
Until modernization took over their lives, they hunted rabbit, javelina and had an ample supply of wild-grown spinach and rhubarb. Mesquite trees provided sap and pods to grind into flour. Emory oaks provided acorns, while cholla and saguaro cactus produced edible fruit they harvested with far-reaching saguaro ribs. They farmed corn, squash and beans. Baked agave was a favorite food.
This was the life that Frances Sallie Blaine was born into on Dec. 16, 1912, in Ko:m Wawhai, Arizona (her father, Si-al Memda, had taken the Anglo name of Blaine). Her life changed dramatically during her years living on the Tohono O'odham Reservation as well as her days eking out a living in the Tucson barrios.
By the time she was 18 months old, Frances' mother had died and she was living with her grandparents in the village of S-koksonagk (Many Pack Rats) on what would be designated the Papago Reservation in 1916 and later renamed the Tohono O'odham Reservation.
An only child, her playmates were the horses, birds and plants that surrounded her dome-shaped, thatched home. She made dolls from weeds pulled from the ground with the roots serving as hair. She talked to the cactus and trees or, according to Frances, "whatever I'd find crawling on the ground."
Her grandmother taught her which wild plants to gather, how to pick cholla buds, prickly pear, saguaro fruit and mesquite beans. She learned how to prepare fruits and vegetables, how to grind corn, make tortillas and cook. She was poor but happy.
"I didn't have any pretty clothes," she said in her book "Desert Indian Woman" that she co-wrote with anthropologist Deborah Lyn Neff. "I didn't have an extra pair of shoes, sometimes I didn't have any shoes!"
At age 12, Frances was sent to school and instructed to speak only English. Four years later, she was hospitalized with tuberculosis and spent two years recovering, her school days at an end.
After her grandmother died, Frances and her grandfather moved to Santa Rosa Ranch, where she cooked for ranch hands until she married Jose Manuel on May 6, 1930. She was 18 years old when she moved with her husband into her in-laws' home in San Pedro. She slept on the floor and tried to emulate her mother-in-law's cooking skills. Six children followed in rapid succession.
Jose took a job with the Civilian Conservation Corps, making water holes on the reservation, building fences and dams. They lived in a tent, moving about every two months.
"When winter came," Frances said, "and we didn't have enough blankets, I took those barley gunny sacks and some yucca fibers and dried the yucca and stuffed the gunny sacks with yucca fibers and alfalfa for our mattress and blanket."
By 1941, drought permeated the entire Southwest, including the reservation. Frances and Jose knew their days were numbered eking out a living on the parched desert ground. They sold their cattle, left their children with Jose's mother and moved to Tucson to find work.
According to Frances, "The second day we moved into town, Jose was washing dishes at El Presidio, and two days later I worked at the Pioneer Hotel as a chambermaid. I started off with 40 cents an hour at the hotel, but at that time 40 cents an hour was something."
They lived in Tucson's barrio district in a one-room house and cooked their meals outside. Sitting on the floor to eat, a box served as their table. The only other furnishings were a bed and one chair.
Every weekend, they headed back to the reservation to see their children (they had four at the time). More children were born and eventually the entire family moved into town.
In 1953, Jose was killed in an auto accident.
At the time, Frances was working as a domestic while making and selling tortillas in the evenings.
To bring in more money, she started demonstrating basket-weaving in Tucson schools using traditional bear grass, yucca and devil's claw to construct her creations.
She won numerous awards for her talent, even though she once confessed, "I'm not the very best basket-weaver, there are others who make prettier baskets."
Frances said her grandmother taught her how to make baskets, and she enjoyed the process.
"(T)o me, basket-weaving is relaxing," she said. "And I don't know how to put it, but it's there. You're all together when you are making baskets; there are no other things.
"Like if you're cooking you are thinking about something else, or if you are washing or walking you're thinking about something. But basket-weaving is the only thing that you are all there."
Neff, her co-author, knew how important basket-weaving was to Frances. "I have come to think that Frances' perpetual state of hopefulness is strongly related to her basket-weaving," she said. "The only time that Frances gets really depressed is when she can't make baskets, like when her finger gets infected (from diabetes, a common disease among Native Americans). ... Frances looks forward to sitting down to make a basket, and now that she is older, it keeps her going."
Along with basket-weaving demonstrations, Frances taught doll-making techniques, flower-making, gave sewing lessons and preserved traditional Tohono O'odham foods .
After retiring, Frances returned to live on the reservation.
During her lifetime, Frances received numerous awards for her work including the 1977 Arizona Living Treasure, 1987 Preservation of Culture, 1991 Distinguished Tohono O'odham Basketweaver and the 2004 YWCA Women on the Move.
Frances died Dec. 16, 2006. She is buried in the village of S-koksonagk.
Jan Cleere is the author of several historical nonfiction books about the early people of the Southwest. Email her at Jan@JanCleere.com