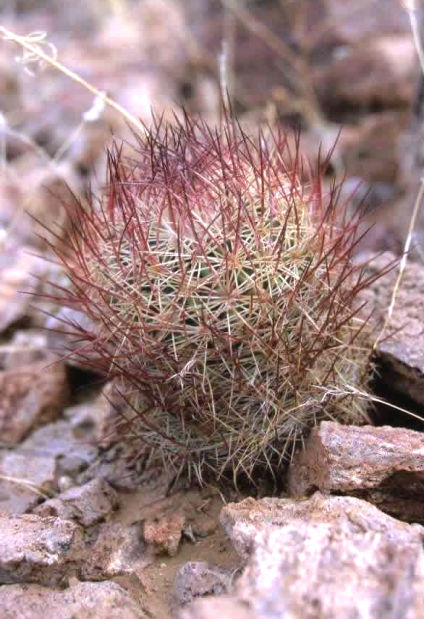 PHOENIX — Citing everything from grazing to insects, the U.S. Fish and Wildlife Service on Monday granted endangered species protection to two cacti found in Arizona.
The move comes two years after the Center for Biological Diversity signed an agreement with the agency to look at hundreds of plant and animals species through 2018 and decide if they deserve protection. These plants, the Acuña cactus and the Fickeisen plains cactus, are the latest two to go through the process and be put on the endangered list.
Tierra Curry, a conservation biologist at the center, called the protection "the best safety net to ensure their survival."
"These two cacti are emblematic of two of Arizona's diverse deserts," Steve Spangle, a field supervisor for the Fish and Wildlife Service, said in a prepared statement. "Identifying that they are declining and the causes of decline are the first steps in reversing the trend and restoring their desert ecosystem."
Curry said the Acuña cactus is found in Pima, Pinal and Maricopa counties, with the majority along the international border. The Fickeisen plains cactus is located on the Colorado Plateau.
In its findings being published in the federal register, the Fish and Wildlife Service said there are threats to the Acuña cactus and its habitat from drought and climate change, combined with being eaten by native insects and small mammals.
"Threats also result from habitat destruction, medication and degradation from United States-Mexico border activities," the report says. While there is some protection for the plants in the Organ Pipe Cactus and Sonoran Desert national monuments, the agency found privately owned sites "littered with broken glass, bottles and trash."
Even the monuments have issues. The report specifically mentions the increased border enforcement, saying that "thousands of people crossing through the border area illegally still represent a substantial impact to the landscape."
The agency, which first identified the cactus as a candidate for protection in 1993, said that during the past two decades there has been a mortality rate of 75 percent to 80 percent.
"Virtually no surviving young plants have been documented within monitored populations," its report says, with about 3,600 plants identified, including about 1,000 in Mexico.
For the Fickeisen plains cactus, the Fish and Wildlife Service said there is evidence of habitat destruction and modification of this unusual cactus, which retracts below the ground during the summer and winter. The agency also found degradation from livestock grazing, rabbits and rodents chewing on the plants, as well as "natural environmental variability and the effects of climate such as drought."