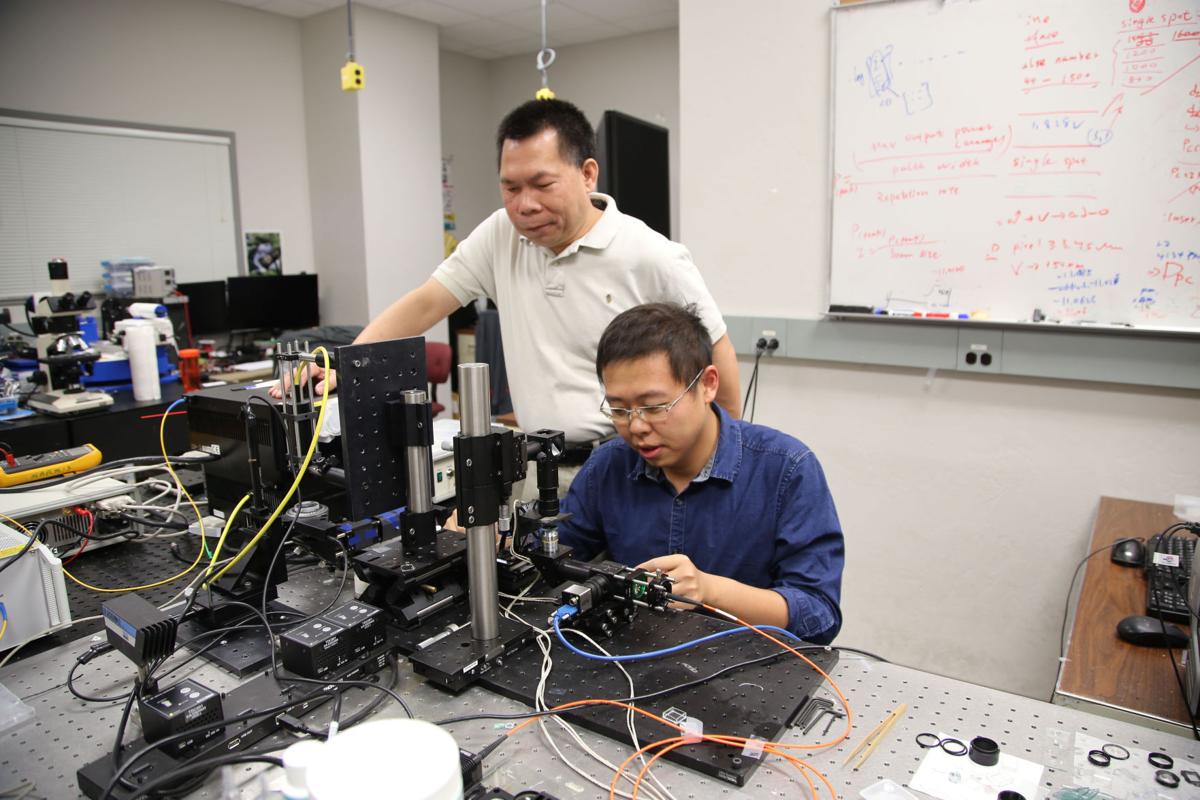 For over a century, the University of Arizona has been a place of wide-open opportunities both for students to learn and faculty to explore the frontiers of knowledge.
Today, Arizona's land-grant university has transformed itself into a nationally known resource for technology commercialization.
Like most universities, the UA has long had a "technology transfer office" tasked with identifying, protecting and commercializing the inventions stemming from research.
But five years ago, the UA re-envisioned its commercialization program with the creation of Tech Launch Arizona to bring new energy and impact to the enterprise.
The College of Science was integral to that effort and has been an excellent partner for Tech Launch Arizona since the beginning, according to associate vice president Doug Hockstad.
"The College of Science has historically been one of the biggest contributors to the commercialization process at the UA," said Hockstad.
In fact, in fiscal year 2017, the College of Science was named on 103 of the UA's 261 reported inventions from research. The college also received nine of the 20 Asset Development funding awards Tech Launch Arizona provided to researchers to prepare their inventions for commercialization. Those awards totaled $205,100.
Last year, the college also spun out startup Lum.AI to commercialize a natural-language-processing software developed by associate professor of computer science Mihai Surdeanu, doctoral candidate in linguistics Gustav Hahn-Powell and postdoctoral researcher Marco Antonio Valenzuela-Escárcega.
Their software, which started as investigations into cancer, led to a new method for extracting the most useful information from entire bodies of research.
The relationship between the college and Tech Launch Arizona continues to advance, especially with the hiring of Laura Silva, an experienced inventor and intellectual-property expert, as Tech Launch Arizona's licensing manager embedded with the College of Science.
"With the addition of Laura and the experience and talent she brings to the relationship," Hockstad said, "we anticipate great growth in collaborations with the college faculty and researcher community, as well as in the impact we see from their inventive work."