M. Bonner Denton has been tinkering with electronics since he was a child on the Gulf Coast of Texas.
He worked in an electronics shop doing repair work and because he was too young to be paid, he took test equipment in trade for his efforts. He obtained his driver's license at age 14 and proceeded to build a race car.
His lifelong love of racing has earned him numerous land-speed records at Utah's Bonneville Salt Flats Speedway. In 2008, driving a car he designed and built, he became the first person to surpass 300 mph in a modified sports car.
And as a chemistry major at Lamar University, he became responsible for fixing all of the department's instruments.
Underlying the chemistry professor's efforts is the desire to make science, and the world, a better place, Denton says.
To that end, he has worked to put more "science" in forensic science, working with criminal defense attorneys using chemical analysis on cases involving lead fragments of bullets, identifying wire cutters suspected in bomb-making and incomplete fingerprints.
"I call it the 'CSI' effect. People watch these TV shows and if a 'forensic scientist' testifies, they assume what he says is true," he says. Often, their conclusions are not based on an appropriate scientific method.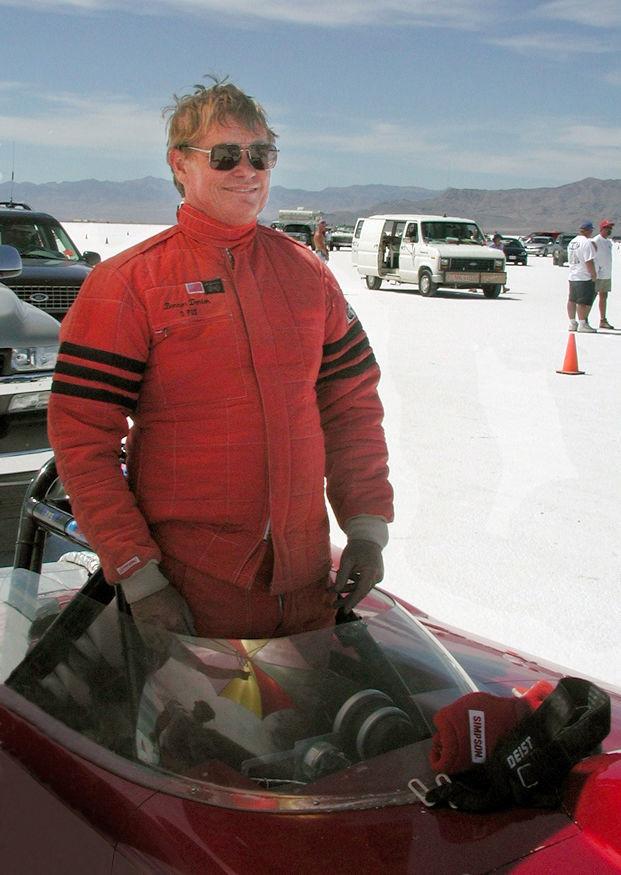 Denton's current project is developing a device that can detect hidden explosives with a thousand times more sensitivity than anything now available. It could be effective in war zones to locate improvised explosive devices long before troops approach them in vehicles.
Denton says he has spoken to high school students about science, technology and engineering, using his profession and hobby as examples.
"You'd think building race cars and scientific instrumentation are worlds apart, but in reality, they're not. Anything you're going to succeed at today is going to involve science and technology."