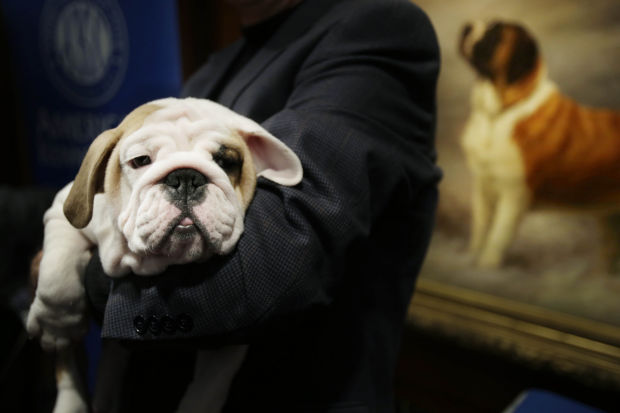 TEMPE — A Tempe pet store says five French bulldog puppies worth over $6,000 each have been stolen.
Tempe police says the puppies were taken from the Animal Kingdom pet store at the Arizona Mills mall in Tempe on Wednesday night.
The store is offering a $1,000 reward for their safe return.
Police say three of the five dogs already had families who put down deposits for them.
Detective Liliana Duran says surveillance footage shows two men placing the puppies in a large trash can and leaving in what appeared to be a gray van.
Police believe the thieves entered the store through the back door.
Chris and Teresa Kriaris, who were planning to bring their new puppy home on Monday, say all of the dogs have a microchip.
Be the first to know
Get local news delivered to your inbox!