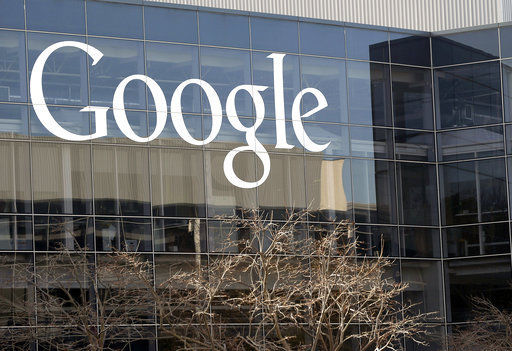 PHOENIX — Attorney General Mark Brnovich is suing Google, claiming the internet giant is defrauding Arizona consumers by collecting private information.
"Google willfully misleads and deceives users into enabling collecting of their location data and using and storing their location data in ways users do not know or understand," the state argues in the lawsuit filed Wednesday in Maricopa County Superior Court.
All that information, Brnovich charges, has a purpose.
"Google's advertising revenues are driven by the company's collection of detailed information about its users, including information about where those users are located," he said. That data, Brnovich said, allows Google to enable advertisers — companies that paid Google $135 billion in 2019 — to target users in a specific geographic locations.
"Hundreds of millions of dollars of these advertising revenues were generated from ads presented to millions of users in the state of Arizona," he said.
The problem with all that, Brnovich says, is that the tactics the company uses to "surveil" its users' locations are "willfully deceptive and unfair." And that, he said, violates the state's Consumer Fraud Act.
Brnovich wants a judge to order Google to surrender any profits it has made "by means of any unlawful practice." He also wants "full restitution" to Arizona customers and for the company to pay a fine of up to $10,000 for each willful violation of Arizona law.
Here are the latest updates related to COVID-19 from Tucson and Southern Arizona. 
Finally, he wants a court order barring Google from engaging in similar practices in the future. That would cover not just Google manufactured devices, but also its Android operating system and its popular search engine.
A call to a Google spokesperson was not immediately returned.
But when Capitol Media Services first inquired about the practice two years ago — after Brnovich awarded a contract to a private law firm to investigate the company's activities, a spokesman said the information the company gathers "helps us provide useful services when people interact with our products, like locally relevant search results." There are ways for users to delete location history and web activity, the spokesman said at the time.
But Brnovich said it's not a simple act. He said the company makes it "exceedingly hard for users to understand what is going on with their location information, let alone opt-out of this morass."
"Google makes it impractical if not impossible for users to meaningfully opt-out of Google's collection of location information, should users seek to do so," he charged.
He told Capitol Media Services that users should be concerned.
"This includes physical location, everything about where you're going, your doctor's office," he said. And what's worse, Brnovich said, is that the company effectively is lying to people about how they can stop that from happening.
"Even if a consumer or customer turns off their location, they've got their location history off, Google surreptitiously is collecting information through other settings, other apps, other web activity," he said.
In the lawsuit, Brnovich details various settings, all of which provide information on a user's location.
Some are specific and simple, like the device's main setting which allows the use of GPS to determine an individual's location.
Then there is scanning for WiFi, Bluetooth, location history, location sharing and the company's own ad personalization.
"The array of location-related settings described above misleads and deceives users of Google's products into believing that they are not sharing location information when they actually are," Brnovich said.
All that, he said, is complicated by a "complex web of setting and purported 'consents' ... that misleads users into handing over their location data to Google."
Some of the problems, Brnovich conceded, have been fixed since an initial Associated Press story in 2018 explained how Google records the movements of users even when they believe they have set the parameters of their devices to specifically block that. Only after the story was published, he said, did Google acknowledge that it was tracking even those who had turned off their "location history."
"In other words, Google attempted to 'fix' this particular deception only when it was caught," Brnovich wrote.
But even then, he said, Google still made it difficult to understand how to turn off any location history.
On top of all that, Brnovich said, is that Google has set up its devices to undermine the choices made.
"Presumably, the entire point of including various toggles and consents on devices and accounts is to give the user control over the state of their device and/or account," he said. "However, Google has pushed a variety of updates that automatically change a user's location settings and defaults without informing the user, much less seeking or obtaining consent."
The way Brnovich sees is, the default setting for location sharing on devices should be "off." He said consumers should have to opt in as opposed to opting out.
What gives Brnovich some power over the international company is the state's extensive Consumer Fraud Act.
That's the same law that he used to get refunds for Arizonans who purchased what they thought were clean-burning diesel-powered vehicles from Volkswagen. Brnovich even got a court to rule that the allegations of misleading Arizonans were enough to give him jurisdiction over that multinational firm.
Be the first to know
Get local news delivered to your inbox!