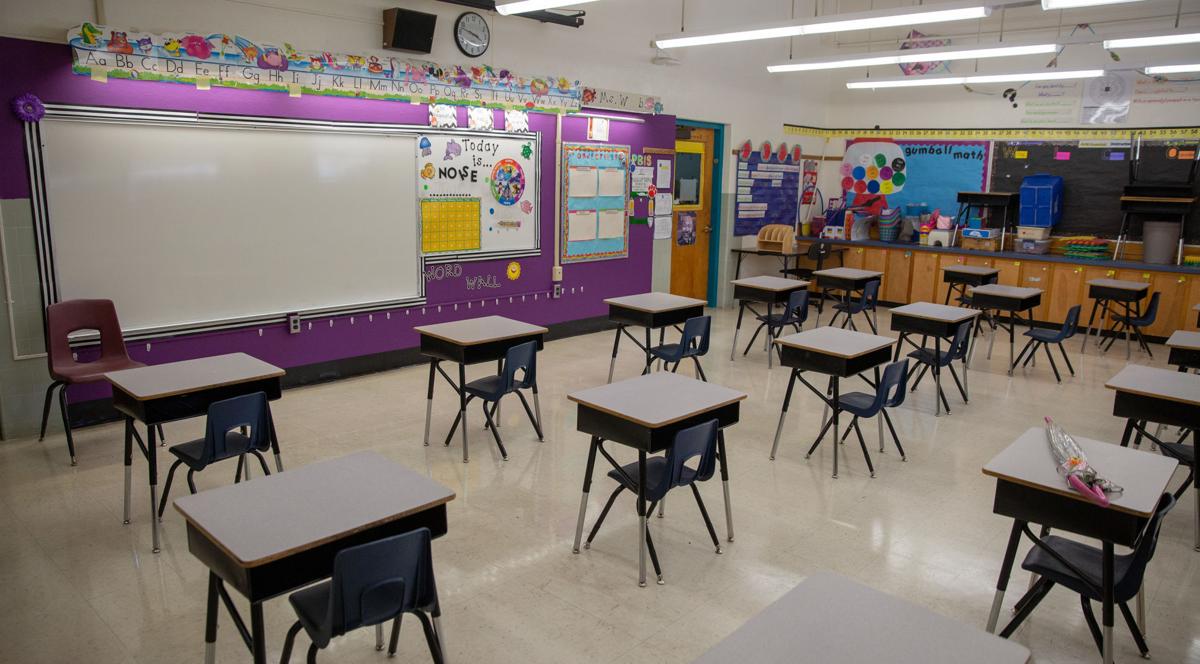 PHOENIX — The state's top education official on Monday urged Arizonans to stay vigilant in their effort to fight the spread of the coronavirus to avoid school shutdowns amid in new spike in virus cases.
"Without serious changes from us, the adults making daily choices that determine the virus' path, we cannot expect these numbers to head in a safe direction," Kathy Hoffman said in a news conference Monday afternoon with education and health officials.
State Health Director Cara Christ, while making multiple suggestions for dealing with the spread of the disease, said she's not prepared to recommend new restrictions on individual and business activities.
"We continue to monitor the data on a daily basis," Christ said. And the health chief said some "mitigation strategies" are being discussed should counties, now considered at "moderate" risk of spread of the virus, move back into the "substantial" category they were at earlier this year.
"We would work with the local health departments to identify what strategies we could implement," Christ said. But she stressed there would be no universal model.
"Each community is going to have different factors playing a role," Christ said.
Christ detailed how the state is now approaching 260,000 confirmed cases of the virus.
More significant, she said, is that 9% of the tests administered last week came back positive. And Christ said there has been an increase in the number of people showing up in hospitals with COVID-like symptoms.
That, in turn, affects the question of whether students learn in class, online or a combination of both. Hoffman said these are not equivalent.
"When our schools close to in-person instruction, it is devastating to our communities," she said.
"Parents are thrown in flux as they try to decide the best model for distance learning, whether at home or at an on-site learning center," Hoffman continued. "Educators must adapt quickly, transitioning from in-person and hybrid to distance learning."
And then there are the effects on children, separated from friends and, as Christ said, at greater risk for depression and suicide.
In conjunction with the Department of Education, Christ said her department is setting up a pilot program for free weekly testing of teachers.
But John Carruth, superintendent of the Vail Unified School District, said during the news conference what is happening in the classroom is not the problem.
"Both our experience and what I think our Pima County data are showing is that transmission is happening in the community and not within our schools, which is encouraging," he said. Carruth said that shows the key to keeping schools open is dealing with what occurs elsewhere.
The Arizona Daily Star has compiled over 100 incidents of coronavirus cases in schools since they opened for students on Aug. 17, based on confirmed tips from the community. The majority of these incidents were single cases in a school or classroom. But the number of incidents where there was spread inside a school has increased in the last week, as have their frequency.
Amphitheater Superintendent Todd Jaeger echoed Carruth in saying that transmission was largely coming from off-campus group activities. He said the community needs to make a conscientious effort and understand that what they do in their private lives has implications on public education.
"Kids need to be with their peers. They need to be in school. They need to be learning," Jaeger said. "It's so tragic when you hear that the absence of school from their lives can mean so much. It's not enough for us to just ask our kids to wear masks at school or to stay socially distanced at school, we've got to do that in our other lives as well."
Family gatherings for the holidays are a concern for health officials across the state.
Christ had specific recommendations for what families should be doing this Thanksgiving, among her ideas: moving celebrations outside or to a local park.
If that can't happen, Christ said "create spaces" indoors so people can distance from one another, open doors and windows for better ventilation, and reduce the number of people gathered around the table.
"And consider celebrating virtually with your college-age students or your higher-risk and elderly relatives," she said.
While the state determines the standards for how and when businesses can operate, that isn't the case for schools. Instead, the state provides "guidance" for local districts, along with reports of COVID-19 case and trends, and then leaves it to school officials to work with local health departments to figure out how to respond.
"This requires us to make some hard decisions about activities and gatherings that we participate in outside of school," he said. "Simply, we must decrease the spread of this virus to ensure that schools can continue to remain open."
"Mustang Stampede"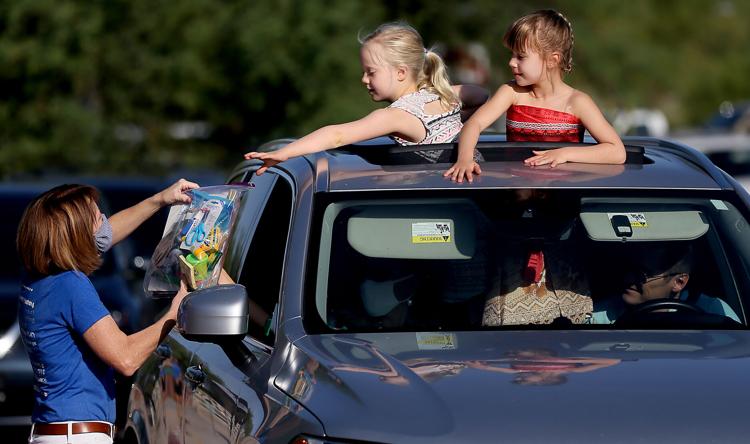 First Day of School, John B. Wright Elementary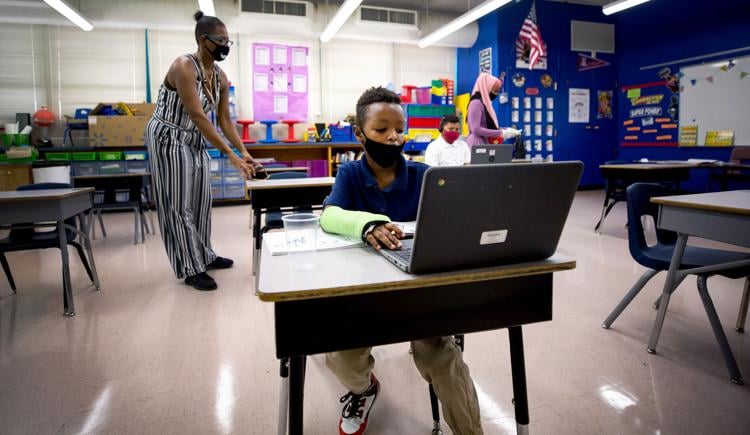 "Mustang Stampede"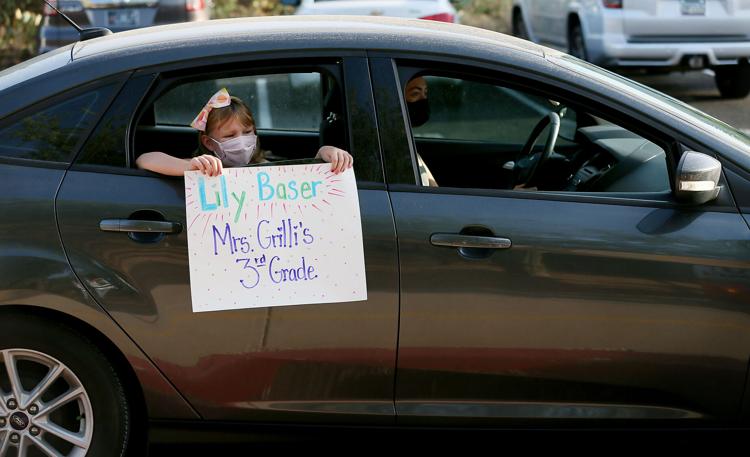 "Mustang Stampede"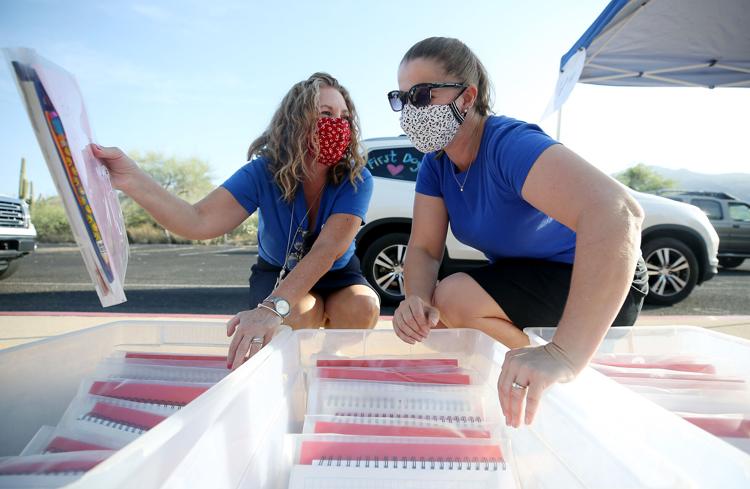 "Mustang Stampede"
"Mustang Stampede"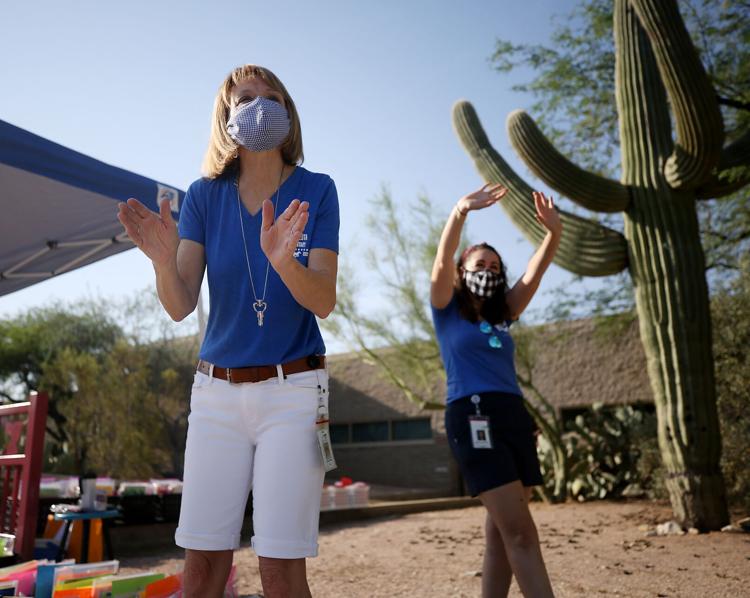 "Mustang Stampede"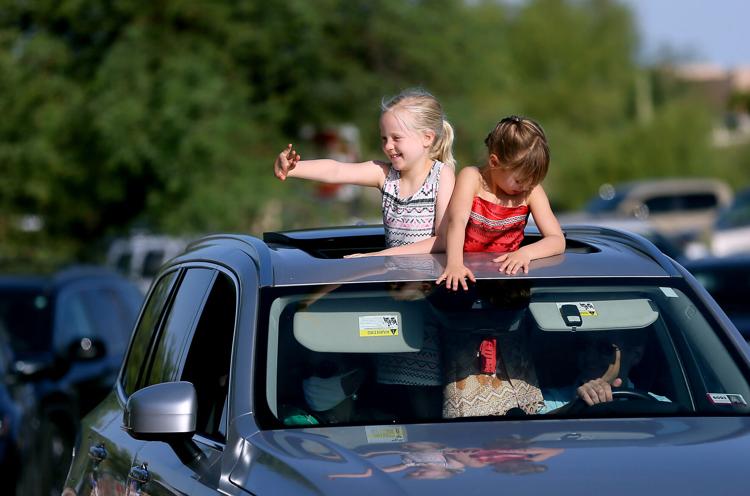 "Mustang Stampede"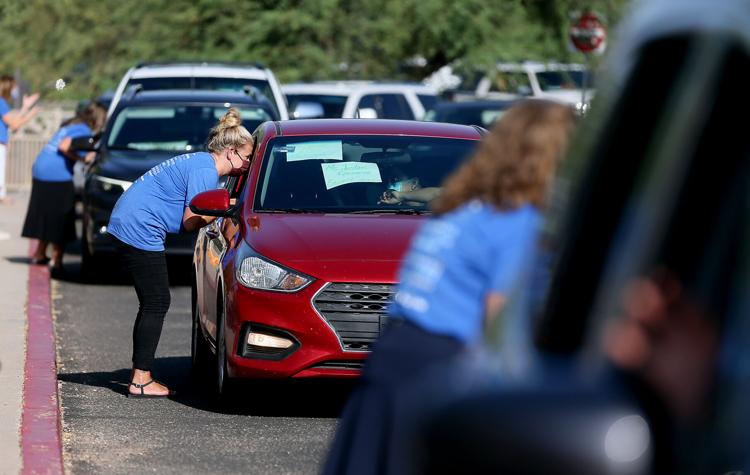 "Mustang Stampede"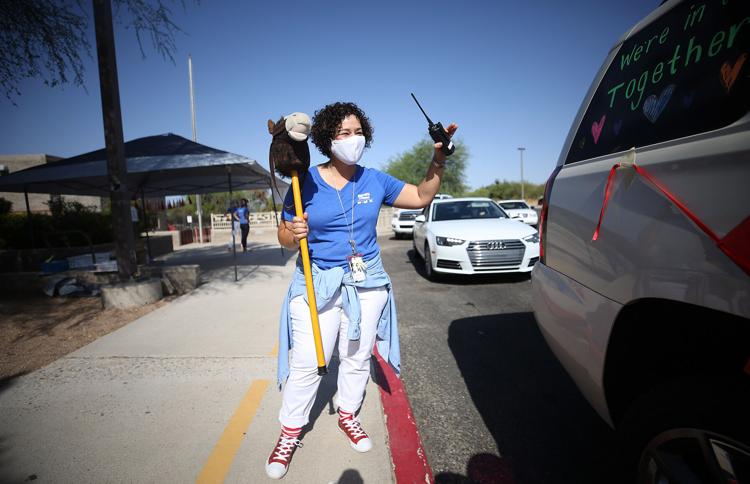 First Day of School, John B. Wright Elementary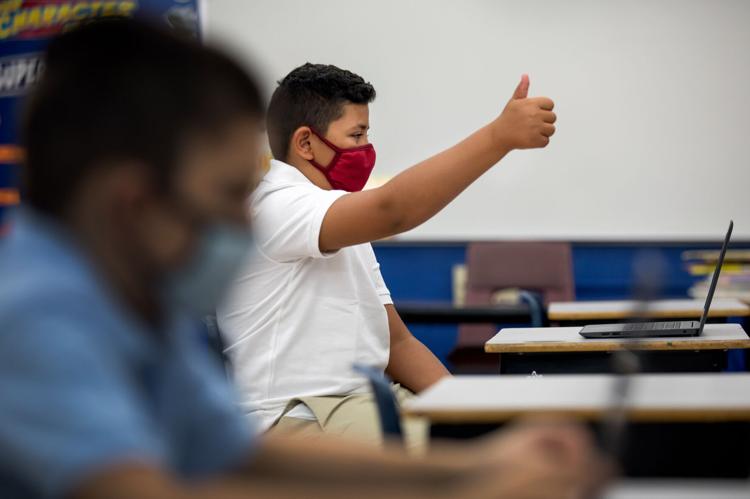 First Day of School, John B. Wright Elementary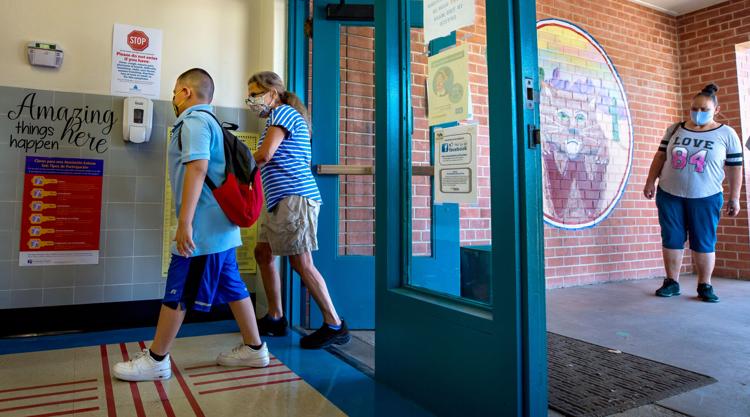 First Day of School, John B. Wright Elementary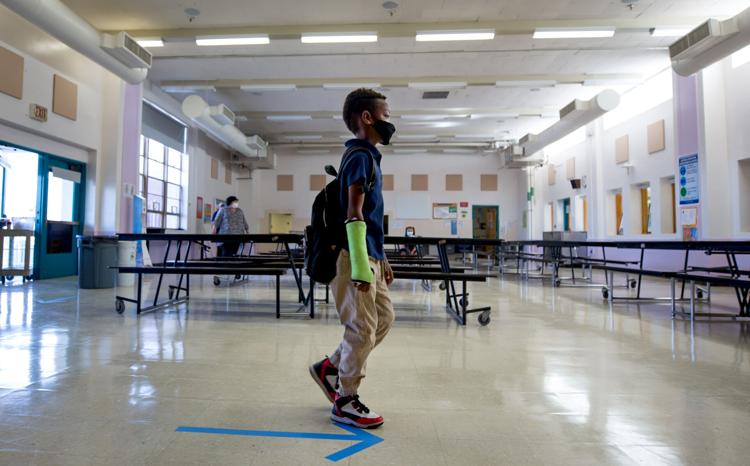 Reporter Danyelle Khmara contributed to this story.
Concerned about COVID-19?
Sign up now to get the most recent coronavirus headlines and other important local and national news sent to your email inbox daily.