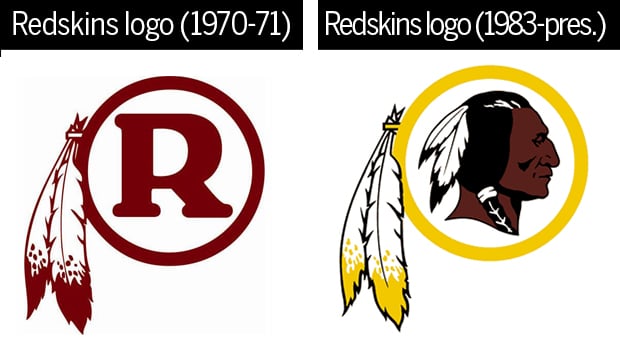 PHOENIX — Gov. Jan Brewer told a reporter Wednesday that she finds nothing offensive in a major sports team having the name Redskins.
Brewer told Capitol Media Services she is aware of the controversy surrounding the name the Washington football franchise has had since 1933. Even President Obama weighed in earlier this month, saying that if he owned a team whose name was offending a sizable group, "I'd think about changing it."
But Brewer, whose state has the third largest Native American population in the nation, said she doesn't quite see it that way.
"I guess you can look at it both sides," she said.
"I always thought it was somewhat of a tribute to the Native Americans to especially have a big, famous football team named the Redskins," Brewer explained. "I never looked at it as being politically incorrect."
And the governor was undeterred by questions of whether Native Americans might see the term as offensive. "I have never seen it as a derogatory description of the Native Americans," she said.
"I know that as we move along, as a lot of things become uncomplimentary, maybe to the people that are being exposed to it,'' Brewer continued. "But I have never felt that way."
Anyway, the governor said, it's not for her to say.
"I guess that's something that people that make those decisions will have to decide,'' she said. "But I've always been encouraged by the name 'Redskins' as a football team, tough and brave and warriors.''
At this point, that's also apparently the assessment of Redskins owner Daniel Snyder.
In the wake of the president's comments, he wrote in an open letter to fans that he has "listened carefully to the commentary and perspective on all sides.
"But I hope such individuals also try to respect what the name means, not only for us in the extended Washington Redskins family, but among Native Americans too."
A poll of nearly 1,000 Native Americans concluded 90 percent do not find the name offensive, he said.
"After 81 years, the team name 'Redskins' continues to hold the memories and meaning of where we came from, who we are, and who we want to be in the years to come," Snyder wrote. "We are Redskins Nation and we owe it to our fans and coaches and players, past and present, to preserve that heritage."
Be the first to know
Get local news delivered to your inbox!