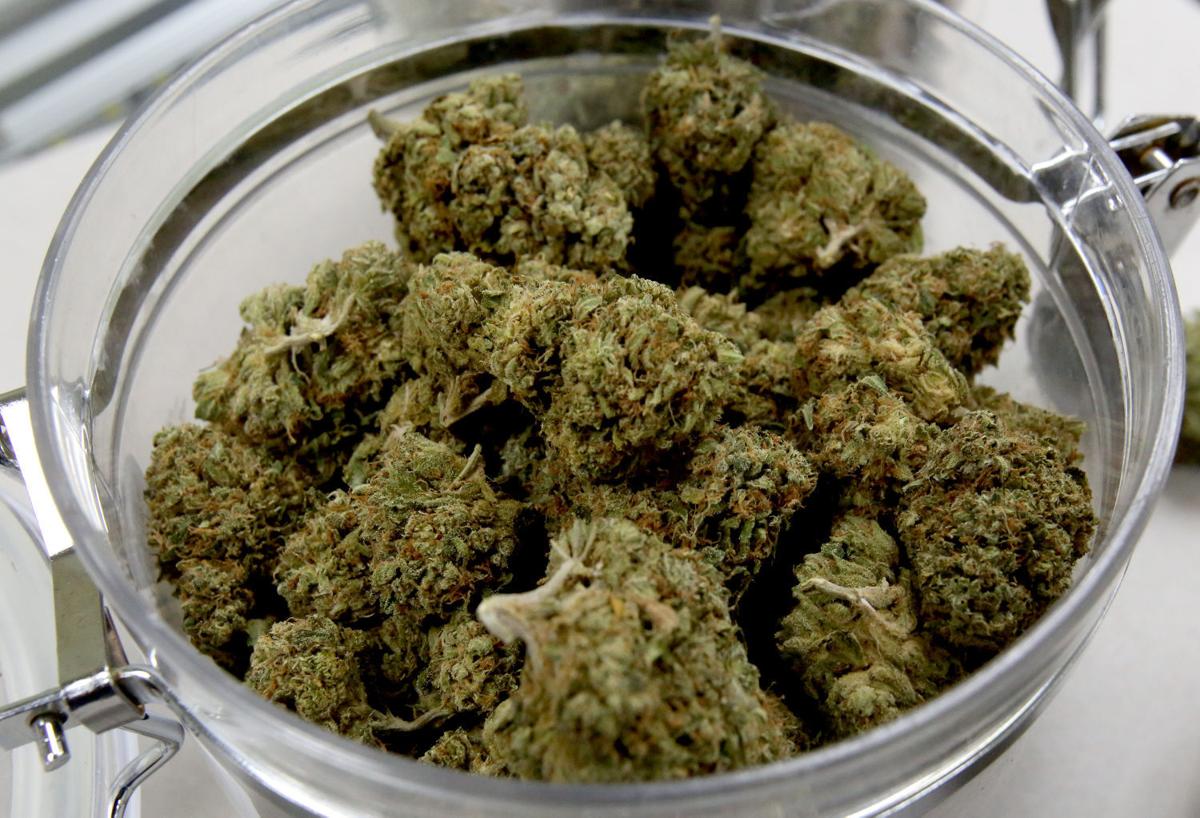 PHOENIX — A judge will hear arguments Aug. 12 over whether Arizonans will be allowed to vote on whether they want to legalize marijuana for recreational use.
At a hearing Tuesday, Maricopa County Superior Court Judge Jo Lynn Gentry gave backers of the initiative two weeks to respond to charges by foes that the wording of the measure is legally flawed and cannot be placed on the November ballot. Attorney Brett Johnson who represents challengers contends the proposal is basically a fraud on voters.
Gentry has set aside three hours to give lawyers from both sides to make their case.
She does not expect to have the last word in the case. Gentry figures that Aug. 12 hearing — and a decision either that day or shortly thereafter — will give whoever loses the chance to seek review by the Arizona Supreme Court.
And that is virtually certain to happen.
The outcome is likely to turn on whether the justices believe initiative promoters misled those who already signed the petition and would be misleading voters in November with their claim that the measure, if approved, would regulate marijuana like alcohol.
Hanging in the balance is whether Arizona will follow the lead of states such as Colorado and Washington that have allowed anyone 21 and older to purchase and use marijuana products.
Now, marijuana is legally available only to those with certain medical conditions who have a doctor's recommendation and a state-issued card. The most recent figures from the Arizona Department of Health Services show 97,938 qualifying patients, with another 853 certified as "caregivers" who can grow or obtain marijuana for someone else.
By contrast, there are about 4.8 million Arizonans who would qualify if the measure, tentatively given the designation of Proposition 125, is approved.
All that, however, presumes voters do get a chance to make that choice.
With backers having submitted petitions with 258,699 signatures, the legal burden now is on Johnson, representing challengers, to keep that the issue from getting that far.
Johnson is not arguing Arizonans have no right to vote on recreational marijuana. And he said it might even be legal had supporters actually crafted what they claim is their goal: to treat marijuana like alcohol, with the same kind of state regulation.
But Johnson is arguing to Gentry that the measure does not do that, saying there are multiple differences between how Arizona law treats those who use alcohol legally and those who would be able to smoke, eat or otherwise use marijuana.
For example, he pointed to language that says an employer who wants to fire a worker who is impaired by marijuana would have to show a workers was "performing any task while impaired by marijuana or a marijuana product that would constitute negligence or professional malpractice."
"That is not like alcohol," Johnson said.
And he singled out a provision that pretty much guarantees the nearly 100 owners of existing medical marijuana dispensaries will get one of only about 150 state licenses initially available to sell recreational marijuana.
There is no such protection under alcohol laws, though state law does limit the number of places where hard liquor can be sold.
"And I think the judge is going to appreciate that," Johnson said, saying that putting the measure on the November ballot would be "basically a fraud on the electorate."
But Kory Langhofer, who is representing initiative backers, said there is nothing wrong — and definitely nothing fraudulent — about selling the initiative to voters as setting up a system of regulation of marijuana that parallels what already exists for alcohol. He said the similarities are far greater than any differences.
"It's legal with licenses and taxes and restrictions on where and when you can sell it, how you use it," he said. And Langhofer said that's far more understandable — and informative — to voters than simply saying the proposal would legalize the recreational use of marijuana.
And what of the differences that Johnson cites, like in employment law and the provision on who gets the first marijuana licenses?
"Immaterial," Langhofer responded.
Johnson also is contending the measure does not pass legal muster because the description put on the initiative petitions, legally limited to 100 words, does not adequately describe what the measure does. And he argued that what it does say is misleading.
Langhofer said what Johnson contends is necessary would be impossible, given the actual changes in law that the petition proposes are 30 pages long.
"You literally can't write a 30-page law in 100 words," he said. And Langhofer said that what is said in the summary — and what is not said — does not give a court a reason to deny giving voters the last word.
"If you're defrauding people, like if you're intentionally tricking them, then you're definitely going to throw the signatures out," Langhofer said. "There is no way (Johnson) can convince the court that this initiative intentionally misled people."
The Secretary of State's Office is still reviewing the petitions with the help of county recorders to determine if there are at least 150,642 valid names, the bare minimum needed to qualify for the ballot.