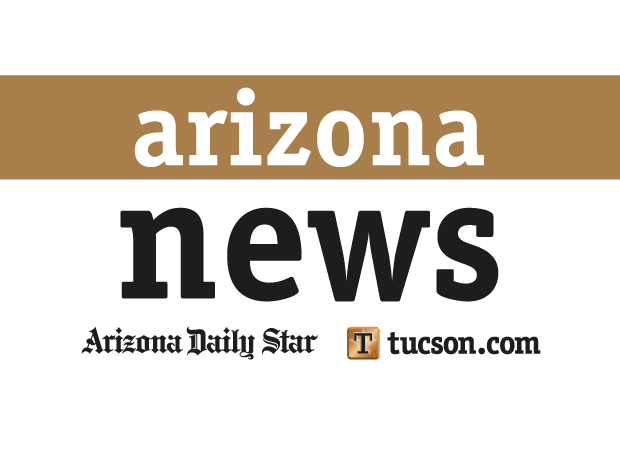 PHOENIX — State and federal agencies are asking a judge to throw out legal claims by several Arizonans that a 37-year old federal law harms and illegally discriminates against Native American children.
In court filings Friday, attorneys for the Bureau of Indian Affairs and the state Department of Child Safety acknowledged the Indian Child Welfare Act does require state courts when placing Indian children for adoption to give preference to a member of the child's extended family. That is followed by priority by other members of the child's tribe and, ultimately, other Indian families.
But they told U.S. District Court Judge Neil Wake that Congress had a valid reason for approving the law.
"In particular, Congress found that there is no resource that is more vital to the continued existence and integrity of Indian tribes than their children," the lawyers for the federal government wrote.
And Dawn Williams, an assistant state attorney general, told Wake he should not disturb the law.
"The federal law was enacted to remediate generations of forced assimilation that weakened to severed Indian children to their tribes," she wrote. And she said the lawsuit cites only "nebulous speculative harm" to the children at issue in this case.
The lawyers also told Wake that the lawsuit, filed by non-Indian families and the Native American children they want to adopt by the Goldwater Institute, is based on a flawed argument that such a preference amounts to illegal racial discrimination.
They said the U.S. Supreme Court has ruled that classifications based on tribal membership — like those in this law — "are political, not racial classifications." And such distinctions, they argued, particularly for sovereign entities like Native American tribes, are permitted.
The lawsuit, filed in July, contends the law illegally places the desire of tribes above the constitutional rights of children to be placed according to what is in their best interests.
Attorney Clint Bolick cited one case where a boy has been in foster care for four years. He said the foster parents he has been with are the only ones he has known and would have adopted him by now were the law not in the way.
But Bolick wants relief for more than that boy and another child.
He is asking Wake to void the law on behalf of every Native American child not living on a reservation who is currently placed with a non-Indian family. Bolick put that number in Arizona at more than 1,300.
Such a ruling, he said, would put Native American children under the same rules that exist for non-Indian children, which require placement that will be in their best interests.
In their responses, the attorneys for BIA and DCS picked apart the arguments.
For starters, they said, there is no evidence that either the children or the prospective adoptive parents are being harmed. They said without that proof there is no case for Wake to hear.
And they dispute Bolick's interpretation that the federal law precludes placement of Native American children with non-Indian families.
"The adoptive-placement preferences require no more than that extended family and tribal placements be considered," the federal lawyers said. "They do not direct any particular behavior by such persons or even require visitation prior to placement."
They said that preference helps ensure Indian children are not "unnecessarily removed from their families and tribes" while also protecting the rights of the Native American community and the tribe "in retaining its children in its society."
But they said state court judges can deviate from the preferences for "good cause."
"And the guidelines have consistently stated that both the request of the parents and the extraordinary physical and emotional needs of the child constitute good cause," the lawyers argued. "This permits a court to consider a child's particular circumstances, although it does not provide unfettered discretion (for a judge) to ignore the statutory preferences."
Finer legal points aside, much of the government's argument comes down to the contention that the law serves a valid purpose.
"Congress held extensive hearings, comprising hundreds of pages of testimony, that revealed that large number of Indian children were being removed from their families and tribes and placed in non-Indian homes and that this practice seriously harmed those children, families and tribes," the lawyers told Wake.
"Congress observed that most of these removals were not based on physical abuse but rather on ignorance of Indian cultural values and cultural norms," they continued.
The government lawyers also dispute other contentions by the plaintiffs, including that the children are being "forced to associate" with tribes which with they have no connection.
"Membership in a federally recognized tribe, or being born the child of a member of such a sovereign entity, is not a forced association," they told Wake.
They said the law "does not require association, but rather protects associations that already exist."
They also disputed the ability of the foster parents to go to court in this case, saying they have no legally protected interest — one that could be enforced by a court — in the adoption of their foster children.
The lawyers also back up their contention that the law is based on political affiliation and not racial considerations by pointing out its limits.
Specifically, they said the law does not apply to children who may have Indian ancestry but are neither members of tribe nor eligible for membership as the child of a tribal member.
The lawsuit affects only Native American children not living on reservations, whether in homes with biological parents or placed with others.
State laws on adoption and placement generally do not extend to tribal lands.