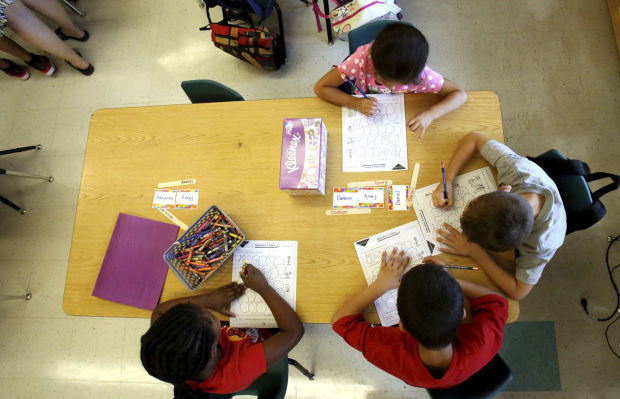 PHOENIX — Arizona is near the bottom of all states for the quality of public school education, a new report finds.
And it's not just because per-student spending here is so low.
The analysis done by the financial advice website WalletHub looked at what it called "key metrics" designed to determine the states with the top-performing schools. And in most areas, it found Arizona wanting.
In fact, there was not a single area where Arizona scored above the national average.
The closest it came to that average was determining the average score on the SAT tests for Arizona students was 515.7. That ranked Arizona as No. 27, with No. 1 being the best.
But fewer than 25 percent of graduates completed an advanced placement exam while in high school, ranking Arizona as 32nd.
And it gets worse from there.
Math test scores were 36th in the nation, with the WalletHub finding the average reading scores for Arizona students placing the state at No. 46.
The state's dropout rate came in 43rd nationwide.
And what really brought Arizona down to its overall No. 48 ranking by WalletHub was the determination that the average classroom had 22.3 students for each teacher. Only Utah and California had teachers supervising more students.
The metrics themselves did not specifically look at how much Arizona spends but only on the effects. But the WalletHub report noted that Arizona spent less on a per-student basis than any other state.
The study findings apparently come as no surprise to Diane Douglas, the state superintendent of public instruction. Press aide Charles Tack pointed out Tuesday that Douglas, in a speech to state lawmakers after taking office, called the state of education in Arizona "poor."
"Too many Arizona children are not receiving the education they deserve, one that will prepare them to contribute to our great state and our nation as active citizens, and allow them to pursue their dreams and their ambitions," Douglas said in January.
And she said that's not just her assessment. Douglas said Education Week, which ranks all states on overall student achievement, students' chance for success and school finance policy, gave Arizona a D-plus, ranking it 47th overall.
Tack said that is what led to Douglas' "listening tour" around the state earlier this year. From that, he said, his boss will come up with proposals and, if necessary, lobby for approval from state lawmakers and Gov. Doug Ducey. Still, Tack said, Arizonans shouldn't expect a quick turnaround.
"It took many years of neglect to get to the current system," he said. "It will take several years of care to undo that neglect."
Ducey was similarly unsurprised about the state's ranking.
The governor also believes that funding is a piece of the problem, spokesman Daniel Scarpinato said. He said that is why Ducey is proposing to tap proceeds from the state land trust to boost funding for the next decade.
And Scarpinato said the governor also believes that improved standards for what Arizona expects from its students will help. But, like Douglas, Ducey sees no quick solutions.
"This is a big, complicated issue," Scarpinato said. And he said Ducey approaches the problem not only from the perspective of better-educated students but Arizona's long-term prosperity.
"The way you attract good companies to our state is by having a qualified workforce but also having great schools where people who want to come to our state, they can send their kids to those schools," he said.
This isn't WalletHub's first look at Arizona education.
Last year the firm concluded Arizona is the sixth-worst state to be a teacher. That was based at least in part on a National Education Association study which found the average starting salary for teachers in the 2012-13 school year was $31,874. That, the study said, put Arizona at No. 44, even after accounting for the lower cost of living here than many other places.
WalletHub also found Arizona not a great place for those who stay in the profession, with median starting salaries for all teachers at No. 48, also measured against the cost of living.