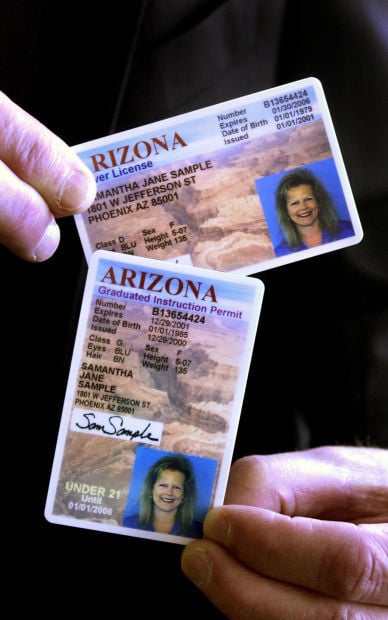 PHOENIX – Arizona's "dreamers" will keep their licenses to drive – at least as long as the Deferred Action for Childhood Arrivals program remains in existence.
The U.S. Supreme Court this morning rejected the last-ditch plea by Attorney General Mark Brnovich to uphold a 2012 executive order by then-Gov. Jan Brewer to deny licenses to DACA recipients. The justices gave no reason for their ruling.
Today's ruling ends years of efforts by the state to claim that the decision by the Obama administration to allow those in the program to remain in this country and work does not mean they are "authorized" to be here.
That verbiage is significant.
It was shortly after the action by Obama that Brewer directed the state Department of Transportation to deny licenses to DACA recipients. She cited a 1996 Arizona law that says state licenses are available only to those whose presence in this country is "authorized by federal law."
Brewer argued that the U.S. Department of Homeland Security has no legal authority to permit DACA recipients to remain and work. And what that meant, Brewer said, is they were not "authorized" to be here.
That argument failed to persuade federal appellate judges who said Arizona cannot decide for itself who is legally entitled to be in the country.
With today's high court action, that ruling is now final.
At last count there were about 30,000 DACA recipients in Arizona.
ADOT does not have current figures on how many of them have been issued licenses while the case was pending. The last update, in April 2016, showed more than 21,000 DACA recipients with licenses.
In seeking Supreme Court review, Brnovich told the justices that neither Brewer, in issuing the executive order, nor current Gov. Doug Ducey, in continuing to enforce it, is doing anything wrong.
"The DACA memo itself stressed that it 'confers no substantive right, immigration status or pathway to citizenship,' " Brnovich wrote.
In fact, he argued, the Office of Legal Counsel within the U.S. Department of Justice said in its own writing that DACA "does not establish any enforceable legal right to remain in the United States - and it may be revoked by immigration authorities at their discretion."
Brnovich also said that what Obama did is not part of any federal law or even the result of Congress directing a federal agency to adopt a rule.
"Rather, DACA purports to be mere prosecutorial discretion," he said. "As such it is not federal law."
Today's high court's decision comes as federal judges are weighing whether current President Donald Trump has the authority to rescind DACA.
The Supreme Court has refused to intercede, meaning the case will go through federal appellate courts. And that means there will be no final decision before at least this fall.
Today's ruling also undermines a separate legal fight by Ducey to deny licenses to those in other deferred action programs.
That lawsuit actually is a spinoff of the original case.
One issue in that first bid by the state to deny licenses to DACA recipients was that the state was not being fair, as it had been providing licenses for years to those in other deferred action programs. These include domestic violence victims, those with pending visa applications, and those allow to stay for humanitarian reasons.
So, in its bid to buttress its decision to deny licenses to dreamers, the state stopped issuing licenses to those in these other covered groups. And since they were not included in the original lawsuit because they had been getting licenses, they are not covered by the prior appellate court rulings - and not affected by today's action.
That lawsuit is pending in federal court in Phoenix.