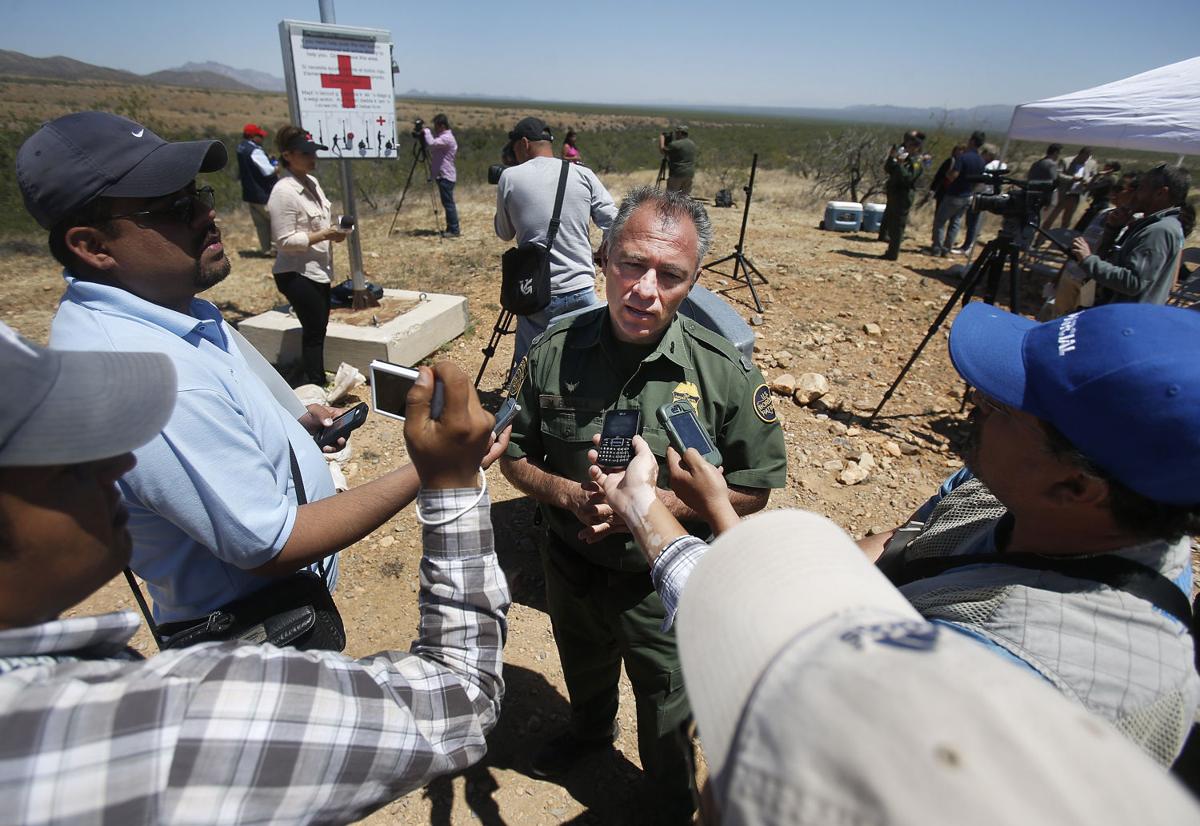 The top official at the Border Patrol's Tucson Sector is leaving Southern Arizona for a similar job in Texas.
Chief Patrol Agent Manuel Padilla Jr. will take the reins at the agency's Rio Grande Valley Sector, U.S. Customs and Border Protection said in a news release Monday.
The final day for Padilla, a Nogales native, at the Tucson Sector is expected to come later this month, a Border Patrol spokesman said. His replacement has not been named.
Tucson Sector agents have seen a "marked decrease" in border violence, human smuggling and other illegal cross-border activity during Padilla's tenure, the news release said.
As a native of Southern Arizona, Padilla "always felt a sense of community and made it his purpose in life to reduce cross-border criminal activity while improving the quality of life for Arizona's residents," the news release said.
Padilla started at the Border Patrol in 1986 at the Sierra Blanca Border Patrol station in the Big Bend Sector of Texas. At the Tucson Sector, he served as deputy chief patrol agent from November 2011 to October 2012, when he became acting chief patrol agent. He was named chief patrol agent in April 2013.
The head of the Tucson Sector oversees about 4,400 personnel at eight stations along 262 linear miles of border, the agency said in the news release. The agency's website states the Rio Grand Valley Sector has nine stations and patrols 320 river miles and 250 coastal miles.