Matt Tucker's Makita chainsaw sends shavings flying through the air as he carves deep into a 300-pound slab of ice, sculpting it like a modern-day Michelangelo.
He pushes large chunks from the frozen block and grooves delicate accent lines along its façade, his every move delivered with thought and precision.
It isn't long before his vision — a large, crystal-clear cowboy boot, the kind suitable for bronc riding or line dancing — begins to emerge.
Covered in cold water from the melting ice and drenched in sweat, Tucker finishes his masterpiece in just under 45 minutes.
"I went crazy on that boot," he says upon completion, clearly satisfied with the day's results.
The icy footwear is stored in an on-site freezer. It is eventually transported to Casino Del Sol on Tucson's west side, where it serves as a centerpiece for the casino's Sunday buffet.
For Tucker, a former detective with the sheriff's department in Canyon County, Idaho, the whole experience of creating a work of art from ice is fulfilling.
"I love the mindfulness of it, the focus and concentration it takes to get it done," Tucker said.
"There is a lot of creativity involved."
Tucker is one of a handful of sculptors on call for Arizona Ice Art, a Tucson-based company that creates works of art from blocks of ice for area resorts, casinos and high-end soirées.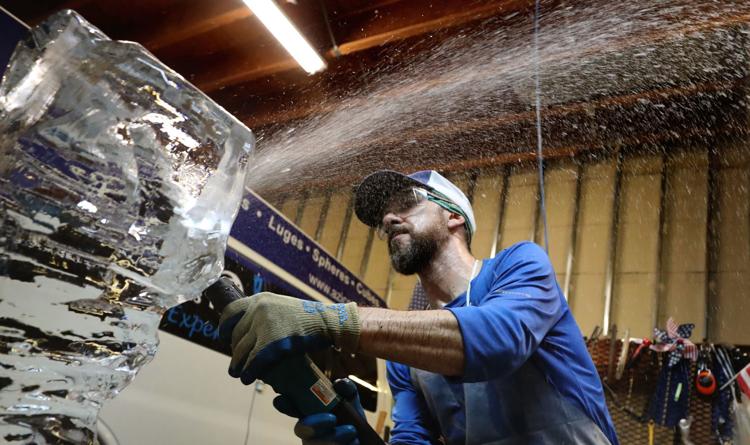 During the high season, around the winter holidays, the company produces as many as 20 carvings a month, everything from cacti to horses to corporate logos.
Casino Del Sol is one of Arizona Ice Art's biggest customers, ordering sculptures weekly for their Sunday buffet, according to Ice Art owner Sam Agrawal.
"Last week, we carved them a saguaro with a bird on it," Agrawal said. "Before that, we gave them a dolphin, a Kokopelli, a butterfly."
Agrawal has owned Arizona Ice Art for about a year, but the company has been in business for more than 20 years, under the leadership of longtime Tucson ice sculptor, Tom Gerlak.
An engineer by trade, Agrawal was looking for a local company in which he could invest and Gerlak was looking to sell.
"The other option was a custom closet business," Agrawal said.
Agrawal remembered marveling at the ice sculptures he saw as a child. His father was an Indian diplomat posted in Thailand and his family regularly attended events where ice sculptures were part of the decor.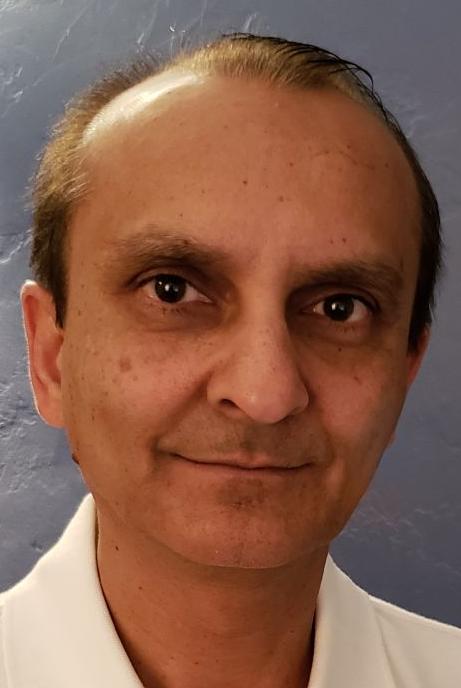 "I would see them at weddings, receptions, all of these big functions, and I was always amazed," Agrawal said.
He also liked the fact that very few ice sculpting businesses existed in Arizona.
"This is a very niche industry," he said. "Not a lot of people are doing it. Some of the chefs in town can do their own sculpting. But we sell them the blocks of ice."
Its specialized nature allowed Agrawal to set the price.
Sculptures within the company's repertoire range from $300 to $375. Custom carvings go up from there.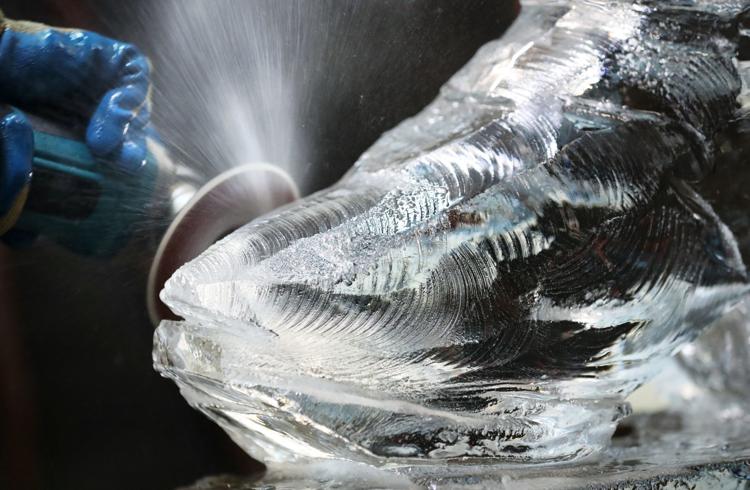 Smaller carvings, such as shrimp towers, individual table centerpieces and shot luges — sculpted blocks of ice where drinks are poured down winding grooves and into the mouths of thirsty participants — cost less.
"The fraternities have our name and number," Agrawal said.
Arizona Ice Art also makes craft ice cubes and ice spheres for high-end bars that use them for their top-shelf whiskeys and other spirits.
The company's facility on Tucson's west side, just north of West Prince Road, is equipped with all of the materials needed to make and keep ice sculptures intact in the hot desert: Two walk-in freezers, tables of chainsaws, dremels and other tools, and multiple machines designed specifically to make large, crystal-clear ice blocks for sculpting.
Two blocks take about three days to create in the cooler months and five days in the summer. Several spare ice blocks are kept in cold storage in case of mishaps.
"We've had perfectly nice carvings ready to deliver, then somebody runs into them with a pallet," Agrawal said.
"At that point, we have to start all over."
Tucker has only been ice sculpting a year-and-a-half, but he has always had an artistic streak.
Beyond his detective work, Tucker gained local attention in Idaho for his life-like pencil drawings.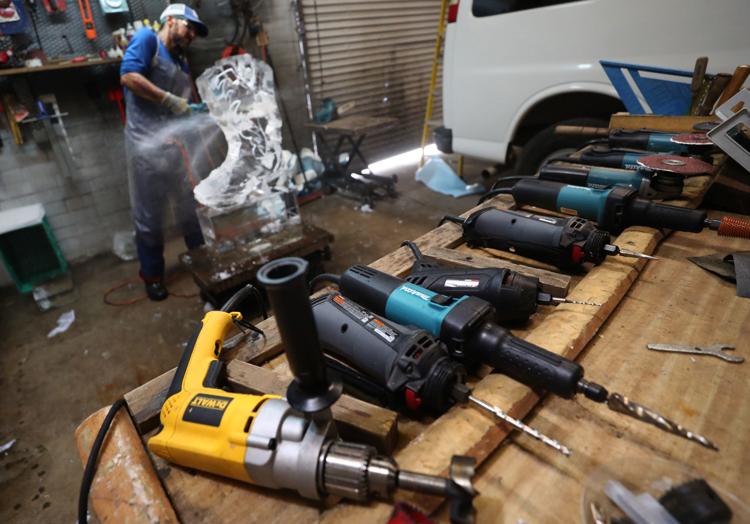 After 10 years of working sex crimes got to be too much, he and his family made their way to Tucson to start fresh.
When he isn't carving ice sculptures, Tucker, 47, teaches painting classes at restaurants and breweries in the city. He learned about ice carving through a family friend and trained under Gerlak.
"They asked if I was an artist and if I could handle a chainsaw," Tucker said. "I sent them copies of my drawings and told them that I was from Idaho. I definitely knew my way around a chainsaw."
Sculptures like the boot, a common design for Arizona Ice Art, have become second nature for Tucker.
It's still enjoyable, but he always appreciates the chance to do something a little more creative.
At one point, Tucker was tasked with carving an old-school boombox for an event being held at the Desert Diamond Casino.
"They had a big '80s party," Tucker said. "It had the speakers, equalizer, the whole thing. One side held shrimp and the other held crab. It looked really awesome."
Tucker isn't expecting to get rich off of ice sculpting, but he appreciates the new skill set he has acquired.
"It is a blast," he said. "It is fun to be able to come in and have this creative outlet, then go home and paint."