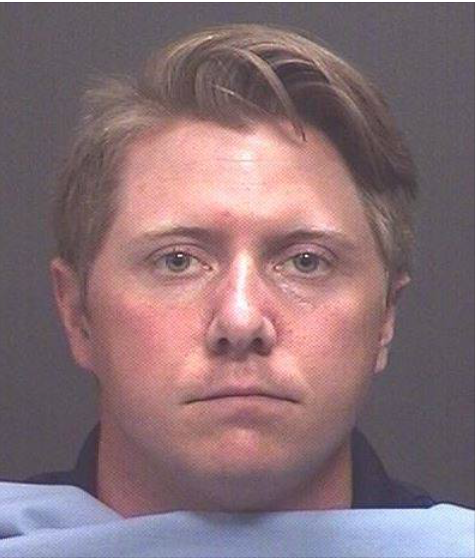 A Tucson golf instructor who repeatedly grabbed the breasts of a woman he worked with has been convicted of felony sexual abuse.
Adam M. Hancock, 31, is due to be sentenced May 2 for the incidents that occurred in early 2016 when he was working at city-owned El Rio Golf Course, court records show.
A jury found Hancock guilty on March 22 for accosting the 21-year-old victim twice in one weekend.
The first time, the woman told police she was washing dishes when Hancock came up behind and grabbed both her breasts through her clothing.
When she pushed him away and told him to stop, the woman says Hancock told her "something like 'I'm going to molest the (expletive) out of you and they can't do anything because I'm quitting,'" a Tucson Police Department report said.
The next day, Hancock cornered the same woman in a hallway, pushing her up against a wall and grabbing one of her breasts and one of her buttocks, the report said.
Another female employee happened to witness the second attack and punched Hancock in the nose to stop him, the report said.
The woman who threw the punch wasn't charged because she was acting to interrupt a crime in progress, the Pima County Attorney's Office said.
Hancock's Facebook page says he left his job at El Rio in 2016 to work at Starr Pass Golf Club, part of the JW Marriott Tucson Starr Pass Resort & Spa.
He appears to still be on the job there. A Starr Pass employee who answered the phone Tuesday afternoon said Hancock had already left for the day but was due back at work Wednesday.
Starr Pass management could not be reached for comment. Phone messages left with three golf club officials Tuesday afternoon were not immediately returned.
Hancock could end up on the state's sex offender registry if the judge decides he belongs there, the county attorney's office said.
Be the first to know
Get local news delivered to your inbox!