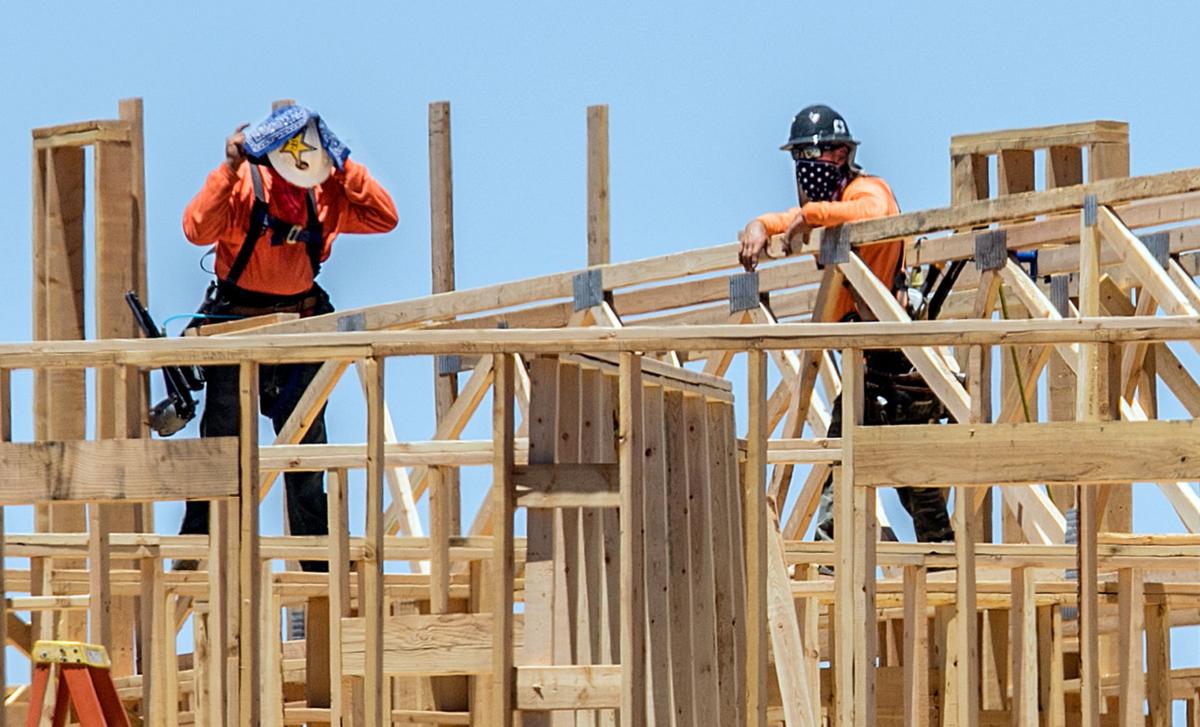 Can the "dry heat" jokes. This heat wave is deadly serious.
When temperatures reached these levels last June, four visitors died from the heat on Tucson-area hiking or walking trails.
High temperatures, already well into triple digits, will ramp up a few degrees every day through the weekend, topping out Monday and Tuesday at 114 to 119 degrees in parts of Southeastern Arizona. The western deserts could hit 122.
The upper limits of the highs predicted by the National Weather Service for the Tucson metro area — 108, 109 and 112 Friday through Sunday and 116 on Monday and Tuesday — would all set or tie records.
Add a couple degrees to those predictions if you live in places such as Gila Bend or Phoenix. The National Weather Service has issued excessive heat warnings for most of Southern and Central Arizona, Saturday through Wednesday.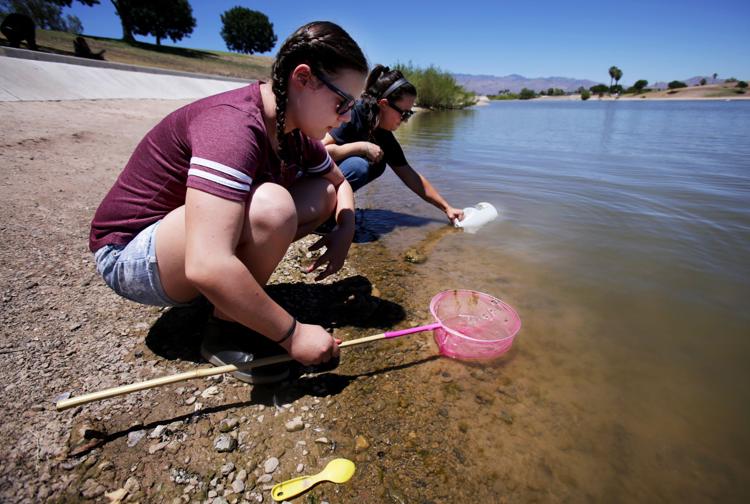 Don't look for immediate relief after temperatures peak Tuesday. Extended forecasts call for highs in Tucson well into the 100s for the foreseeable future.
We could have another "false start" to the monsoon, with thunderstorms that produce more wind and lightning than rain, mostly east and south of here, beginning as early as Tuesday, said meteorologist Rob Howlett of the NWS in Tucson.
"It's a concern that we could get another couple of fire starts out of that," he said.
Howlett said this year's heat wave parallels to what happened in 2016, when Tucson set heat records of 115 on June 19 and 112 on June 20. That also produced an early start to the summer rains with a couple of drenching cloudbursts in Tucson on June 26.
In this heat, don't hike or exercise outside after 10 a.m. Don't even go outside in the middle of the day unless you really must, officials warn.
When you do, take the usual precautions. Drink lots of water. Cover up with light, loose clothing and a wide-brimmed hat.
Watch for signs of heat stress, even if you are indoors, especially if your home is not sufficiently air-conditioned.
Tucsonans, with their "suffer to sing the blues" mentality might be tempted to think this is the normal price we pay each year to bring on the rains. It's not. Temperatures in the next few days will be 7 to 15 degrees above the normal high of 101 degrees.
It's time to behave like a desert animal, said Steve Anderson, planning division manager at Pima County Natural Resources: "Stay inside."
If you must exercise outside, said Anderson, get up early — 5 a.m. to 9 a.m. or so.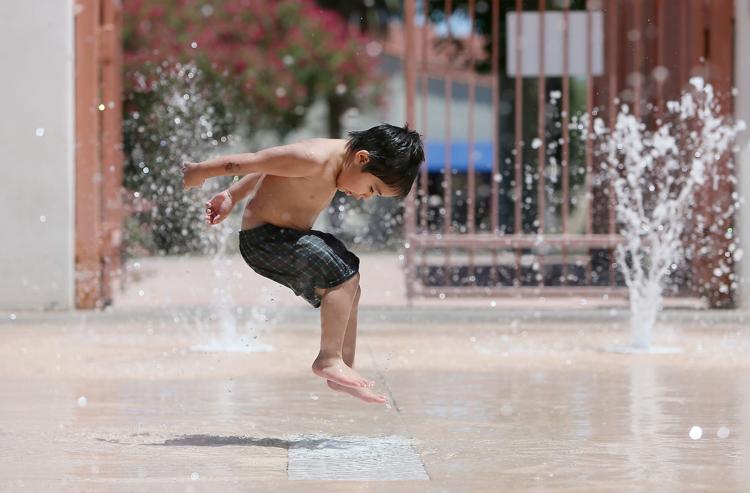 After last year's hiking deaths, Pima County joined with the U.S. Forest Service and the National Park Service to create "heat cards" that are available at the visitor centers at Saguaro National Park and Sabino Canyon.
Anderson applied predicted temperatures to the advice on the card: "It says your risk is very high, don't go out there."
The heat brings special peril to those who have no way to escape it. The Salvation Army has ramped up its "Chill Out" campaign to deliver cold, bottled water and sun supplies to parks where people with no homes gather, said spokesman Corey Leith.
Donations of water, sunscreen, hats, light-colored T-shirts, lip balm and umbrellas can be taken to any of five Naughton's heating and cooling locations.
"The very hot temperatures will significantly increase the potential for heat-related illness for those working or exercising outdoors during the daytime, or for those without access to adequate air conditioning," the NWS warns.
According to a 13-year study done by the state Department of Health Services about 2,000 people in Arizona visit hospital emergency rooms for heat stress each year. During that period, 1,500 people died from heat-related illnesses.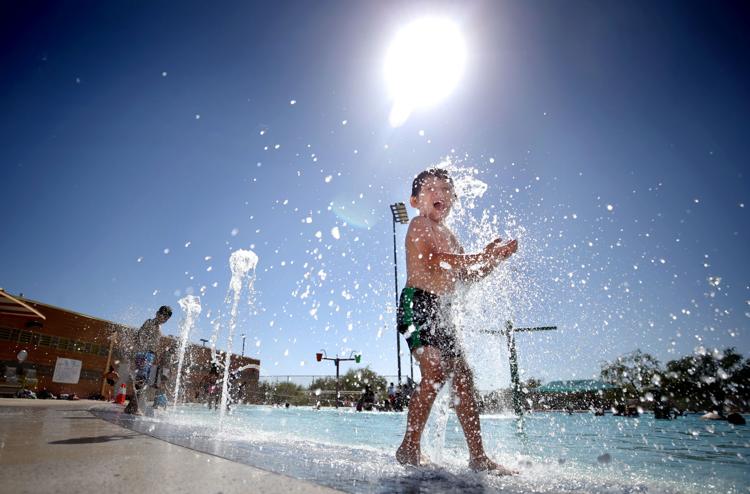 In Pima County, about 300 people visit the ER for heat stress each year, said Aaron Pacheco of Pima County Health Department. "That's probably the tip of the iceberg," Pacheco said, with most people recovering from heat stress at home.
Pacheco seconded Anderson's advice to stay inside, if at all possible, during the day. Drink water before you get thirsty, he said.
Hiking in the desert is extremely dangerous this time of year. The usual precautions — carrying lots of water, taking along a cellphone and starting early — are insufficient.
Last June, four people died on Tucson-area trails in 115-degree heat June 19. Hikers died in September and again last month on Saguaro National Park trails in heat not nearly as severe as that predicted for the next few days.
High temperatures can also affect air travel. Hot, dry air can cause aircraft to lose lift.
Predicted temperatures of 115 at Tucson International Airport and 120 at Sky Harbor International Airport in Phoenix should not impact large commercial aircraft, said spokesmen for the two airports.
The big jets can fly in temperatures up to 126 degrees, said Greg Roybal of Sky Harbor, but regional carriers using smaller aircraft could be affected.
Roybal said passengers should check on those flights before leaving for the airport. Those decisions are made by the airlines, he said.
Last June, only one flight diverted from Sky Harbor when the temperature hit 118 on June 28. In 1990, when Phoenix recorded its record high of 122, all flights were temporarily suspended.
Contact: tbeal@tucson.com or 573-4158. Follow him on Facebook or on Twitter: @bealagram
Be the first to know
Get local news delivered to your inbox!