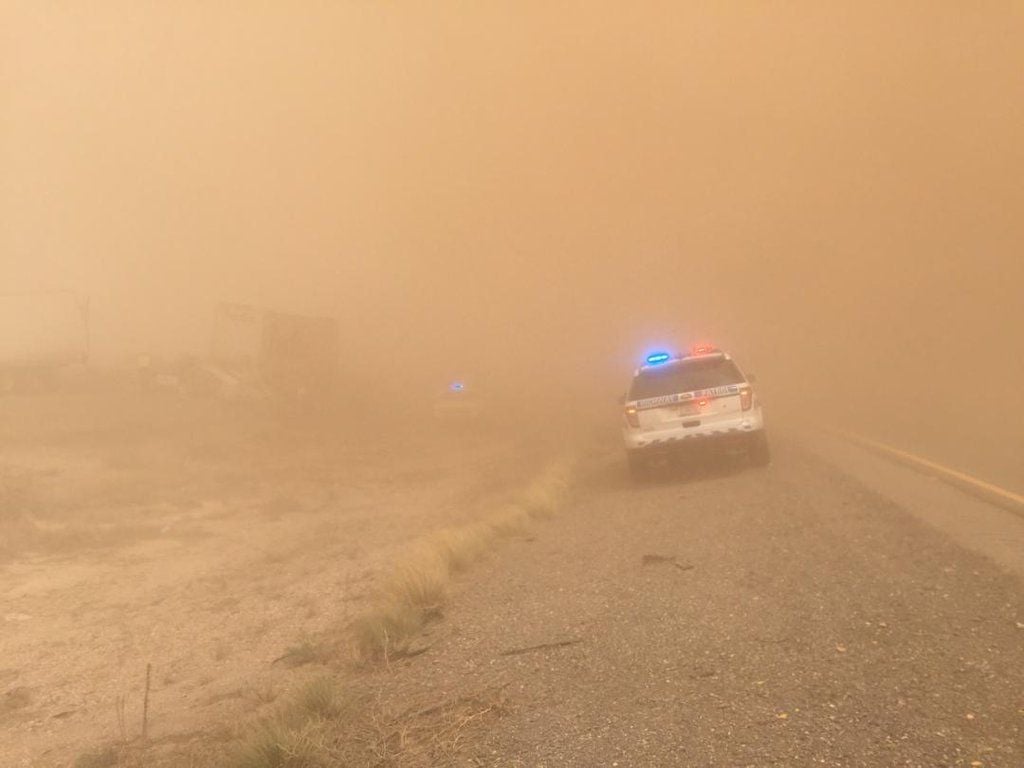 A portion of Interstate 10 near the New Mexico border "will most likely close" at times on Thursday and Friday because of blowing dust, the Arizona Department of Public Safety said Wednesday.
High winds and low humidity are forecast and the National Weather Service office in Tucson issued a "red-flag warning" for severe fire weather from noon to 8 p.m. both days. Those warnings are issued when a combination of high wind and low humidity produce dangerous conditions for the spread of fire.
The precautionary closures on Interstate 10 are prompted by three serious traffic crashes caused by blowing dust in the past month.
Meteorologist Glenn Lader said blowing dust is also likely along the I-10 corridor between Tucson and Phoenix on Thursday, with a weather system to the north of Arizona bringing sustained winds of 15- to 25-mph and gusts up to 40 mph.
On Friday, winds will be stronger in southeastern Arizona, he said, including the stretch near San Simon that DPS has warned may close on both days. Friday's winds will be 20- to 25-mph, with gusts up to 45 mph.
Closure of the interstate results in a 110-mile detour, north on U.S. 191 to Safford and then east on U.S. 70 to Lordsburg, New Mexico.
Officials with DPS and the Arizona Department of Transportation have traced the dust problem to land recently cleared for cultivation at milepost 376, between Bowie and San Simon.
"There is no timeframe for a solution to this problem and motorists should expect these closures anytime there are high winds," said the DPS notice.
Lader said blowing dust can occur at any time, but is usually worse in the afternoon.
"For those with flexible travel plans, the lightest winds traditionally occur overnight through the early morning hours," said Lader.
The National Weather Service, the Department of Public Safety and the Arizona Department of Transportation (ADOT) post the latest conditions and warnings on their Facebook and Twitter pages.
ADOT also maintains an interactive map of road closures and hazards at az511.gov and provides recorded information by phone at 511.
Contact reporter Tom Beal at tbeal@tucson.com or 573-4158. Follow him on Facebook or
@bealagram
on Twitter.