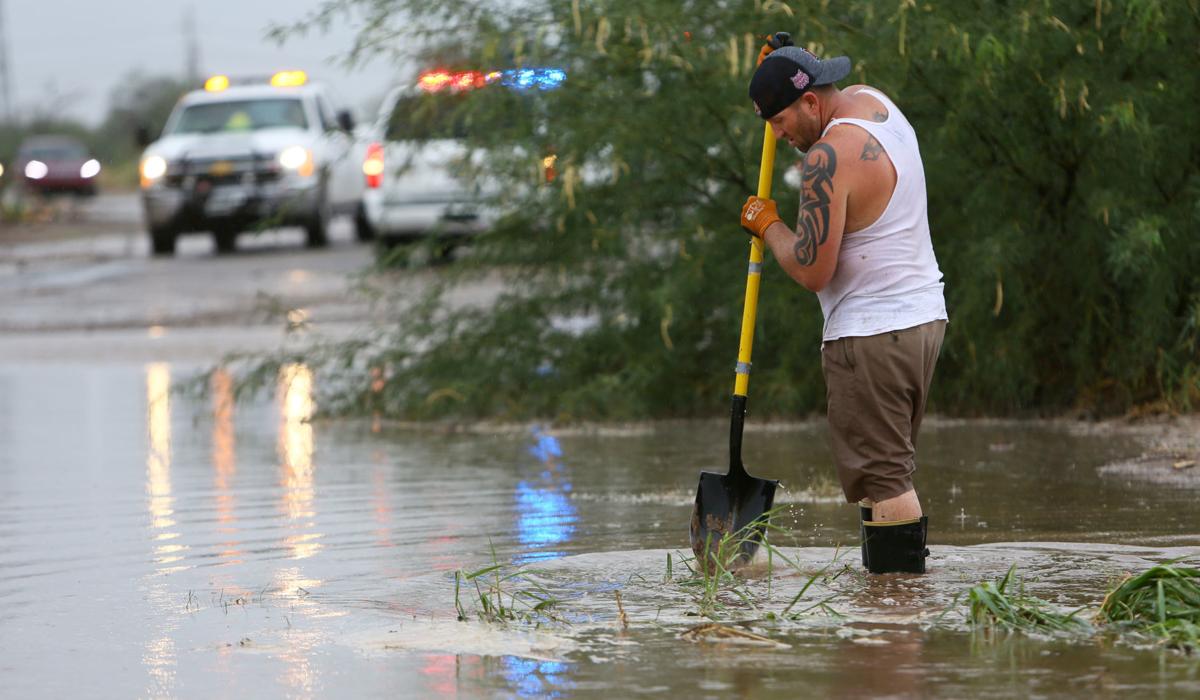 October in the Old Pueblo finally felt like fall.
The month's average temperature was more than a degree below normal, according to the National Weather Service in Tucson. That broke a two-year streak of Tucson's average monthly temperatures being above normal.
For 25 days in September 2017, the daily high surpassed 90 degrees, a feat reached only once in October on the 28th, when Tucson International Airport, the official recording station, logged 91 degrees.
The cool weather was ushered in, at least partially, by a fall-like low-pressure system that was unusually early for the region.
"We transitioned out of the summer regime more dramatically than in years past," which pushed south more cool weather from the north, said Maddie Powell, a meteorologist for the National Weather Service in Tucson.
Last month, 17 days had average temperatures below normal. Two days dipped more than 10 degrees below the average.
"That (low pressure system), in addition to some rainfall events, did cool things off to a degree that we're not used to," Powell said.
The airport recorded 2.87 inches of rain last month, a full two inches above the norm. Remnants of Hurricane Rosa dumped so much rain on the region that it triggered evacuations of a small community on the Tohono O'odham Nation over fears a dam would fail.
Later, remnants from Hurricane Sergio produced hail the size of ping-pong balls and severe weather warnings across Southern Arizona.
Trace amounts of snow also dusted Mount Lemmon last month, Powell said.
Despite the regular rain, it was only the fifth-wettest October on record. Nearly 5 inches fell in October 2000 and 1983, making 4.98 inches the record to beat.
Phoenix actually received more rain than Tucson last month. In the valley up north, they recorded 5.35 inches, marking it the wettest October on record and the third-wettest month since tracking began.
Phoenix has had 8.75 inches of rain since Jan. 1, meaning most of that area's rain fell last month.
We have recorded 11.87 inches of rain since the year began, 1.75 inches above our yearly norm already, Powell said.
And don't pack up your umbrellas just yet.
Forecasts show that El Niño — warm ocean surface temperatures in a certain region in the Pacific that direct the jet stream into a position optimal for frequent winter rain in the Southern parts of the United States — will usher in a wetter-than-average winter (December through March) for Southern Arizona, according to NWS meteorologist Glenn Lader.
Forecasts also predict temperatures that are warmer than normal for the region this winter.
Contact Mikayla Mace at 573-4158 or mmace@tucson.com. Follow on Facebook and Twitter.