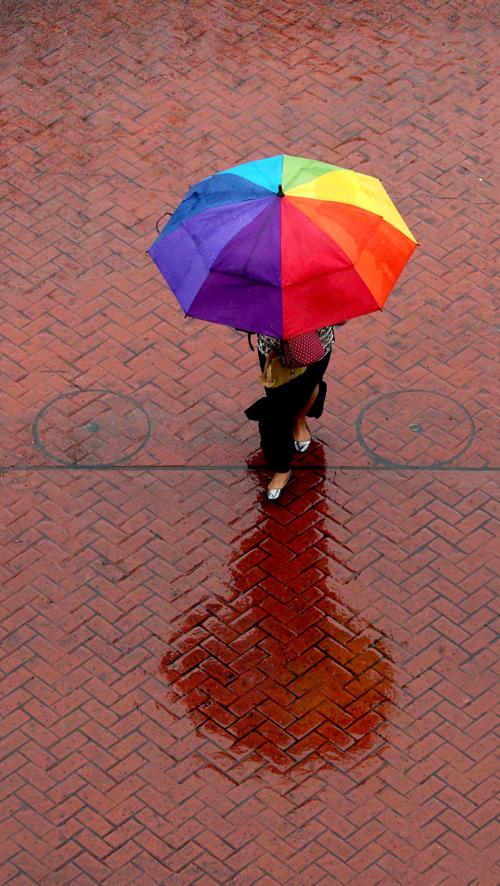 Tucson's 2018 monsoon was average, by all measurable standards, but showy.
Just over 7 inches of rain fell at the airport, making it the 37th-wettest monsoon on record, according to John Glueck, senior meteorologist at the National Weather Service in Tucson. On average, the monsoon — caused by the seasonal shift in winds — drops 6.08 inches between June 15 and Sept. 30.
The season kicked off with a bang when the remnants of Hurricane Bud rolled into town, bringing a blanket of clouds and almost an inch of rain in two days.
That's pretty generous, given the fact that the average rainfall for June is 0.15 of an inch and about 80 percent of monsoons start in the weeks before and after July 3, said Gary Zell, NWS Tucson meteorologist.
July saw 2.26 inches of rain, a drop more than the 2.25-inch average.
August, as expected, was the wettest month, with 2.71 inches falling, 0.32 of an inch above average. September, on the other hand, fell 0.16 of an inch short of the 1.29-inch average.
Chances are slim, but if Hurricane Rosa manages to usher in some moisture before Sunday's end — "a half-court buzzer shot," as UA climatologist Michael Crimmins put it — then that could bump the total a bit more.
This season, two tropical storms, Bud and one in mid-September, ignited steady rain across the metro area, but besides that, rain was spotty around town.
"Storms were more isolated day to day," Crimmins said, "with great lightning shows and spectacular clouds.
"It felt like the storms were in sight, but not necessarily raining at your house," he said. "It might have been frustrating for many people depending on where you live."
Green Valley, Oro Valley, Marana, the east side and the airport received the most moisture. Flash floods were a danger and a train derailed on the northwest side of town in the wake of the July 10 storm. No injuries were reported.
Central and southwest Tucson were left slightly drier.
The contrast could be stark. For example, on Aug. 22, less than one-tenth of an inch fell at the airport, while a storm deluged the northwest side. The storm brought about 2 inches of rain, according to rainlog.org, and high winds knocked out power, ripped out trees and flooded streets and buildings.
The NWS determined that this season would likely be slightly wetter than average, bolstered by hurricane-inducing conditions in the Pacific.
Winter rainfall might also trend slightly above normal, based on what's going to happen in October with Rosa, Glueck said.
Glueck added, "El Niño is slowly developing," which is a pattern of warm ocean surface temperatures that typically brings the Southwest slightly more winter rain than usual.
Contact Mikayla Mace at mmace@tucson.com or 573-4158. Follow on Facebook and Twitter.