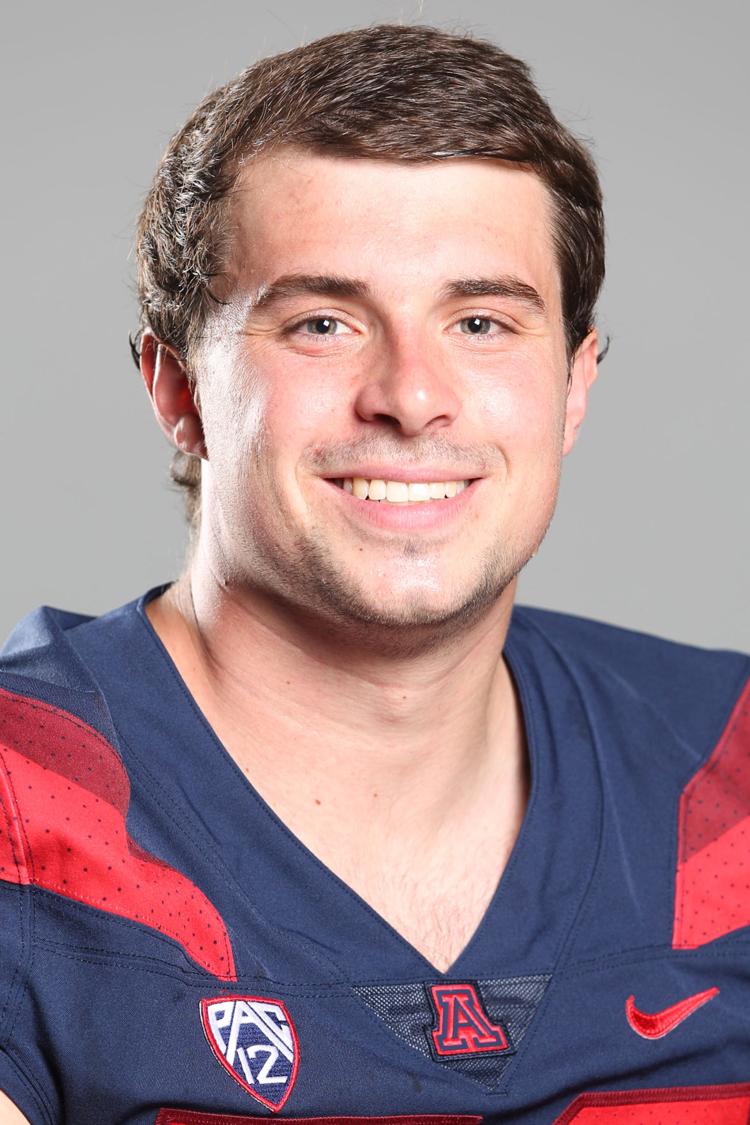 About halfway through his junior year of high school, Nick Reinhardt's life literally turned upside down.
Reinhardt knew he was too small to play offensive line in college. A family friend put him in touch with a long-snapping coach.
"I decided to give it a shot," Reinhardt said. "I just fell in love with it — perfecting the art of the long snap."
Reinhardt has proved to be a reliable asset for Arizona. When healthy, he has handled most of the snapping duties since 2015. When he was hurt last year, his absence was noticeable; the Wildcats struggled to find his replacement.
Reinhardt found it frustrating to watch wayward snaps undermine field-goal and punt attempts. But he made a difficult decision in September, and he had to live with it.
Reinhardt conceivably could have played through the torn ACL he suffered in the first quarter of the 2017 opener against NAU. He did, in fact, play the rest of that game.
But Reinhardt would like to earn one of those 32 long-snapping jobs in the NFL. That won't happen with a damaged leg. He had season-ending surgery on Sept. 21.
"It really sucked seeing some plays that maybe I could have been a part of, could have made easier," Reinhardt said. "But at the end of the day, I've gotta do what's best for myself. Wearing a knee brace, playing with no ACL, I might have wrecked my knee a little bit more and I wouldn't even be here."
Bouncing back from a knee injury was no big deal for Reinhardt, who comes from a football family. His dad, John, was a walk-on defensive tackle at Nebraska. Two uncles, Ed and Tom, played at Colorado. Another, Mark, was a tight end at Oregon.
Ed suffered a horrific head injury while being tackled in a game 34 years ago. He was in a coma for more than two months.
Ed Reinhardt remains partially paralyzed. His parents, Nick's grandparents, take care of him.
"He's doing good," Nick Reinhardt said. "It's hard to live with something like that. He does the best he can."
Nick honors the Reinhardt legacy through his play. He recorded his first career solo tackle after snapping on a punt in the opener against BYU.
Through UA predecessor Chase Gorham — whose father has known Reinhardt's dad for years — Nick began working with renowned Phoenix-area long-snapping coach Ben Bernard.
The product of Scottsdale Notre Dame Prep won a snapping competition and earned a spot in the 2014 Under Armour All-American Game. Reinhardt caught the attention of then-UA special-teams coach Charlie Ragle, who recruited Reinhardt away from Arizona State.
Reinhardt redshirted in '14 and took over the full-time snapping duties during the '15 season. After missing most of last season, he was fully cleared at the end of spring ball.
Although he has fired countless perfect spirals to holders and punters, returning to game action had Reinhardt on edge.
"I was really nervous, because it's been a long time since I played a football game," he said. "Once I finally got back on the field, it's like, 'I'm back now.' "