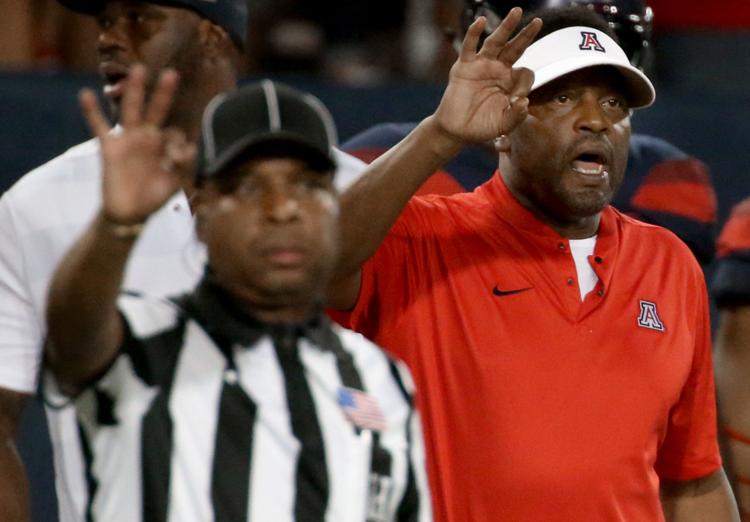 Arizona was tested by Southern Utah in the first half, but the Wildcats opened the scoring floodgates in the third quarter and pulled away from the Thunderbirds 62-31 Saturday to give Kevin Sumlin his first win at UA. 
Khalil Tate had a career-high 349 passing yards and tied his single-game career-high touchdown mark with five, four of them were to different wide receivers.
Heading into Saturday, the defense didn't record a sack or a turnover and it checked both of those off against Southern Utah after Anthony Pandy and Kylan Wilborn recorded a sack along with Jarrius Wallace's interception in the fourth quarter. 
The Wildcats end the nonconference slate 1-2 and officially begin Pac-12 play next week against Oregon State. Tate, Pandy, Wallace, Layth Friekh and Sumlin spoke after Arizona's win, here's what they had to say.