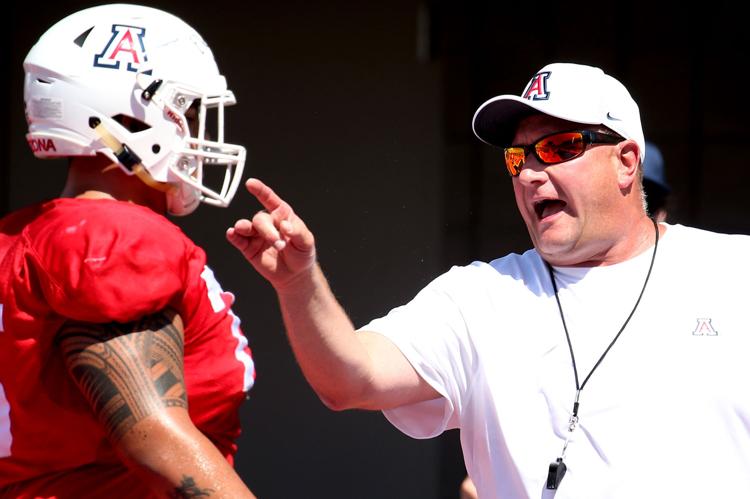 Senior Layth Friekh started for Arizona at left tackle but came out in the second quarter. He has been bothered by injuries to both ankles over the past three weeks.
When the coaches decided to take him out, they shuffled several members of the line. Right tackle Donovan Laie moved to left tackle. Left guard Cody Creason moved to right tackle. Michael Eletise entered the game at left guard.
The alignment was similar to the lineup Arizona used in the first two games, with the exception of Eletise playing left guard over Tshiyombu Lukusa. Friekh had to sit those games out because of an NCAA ruling.