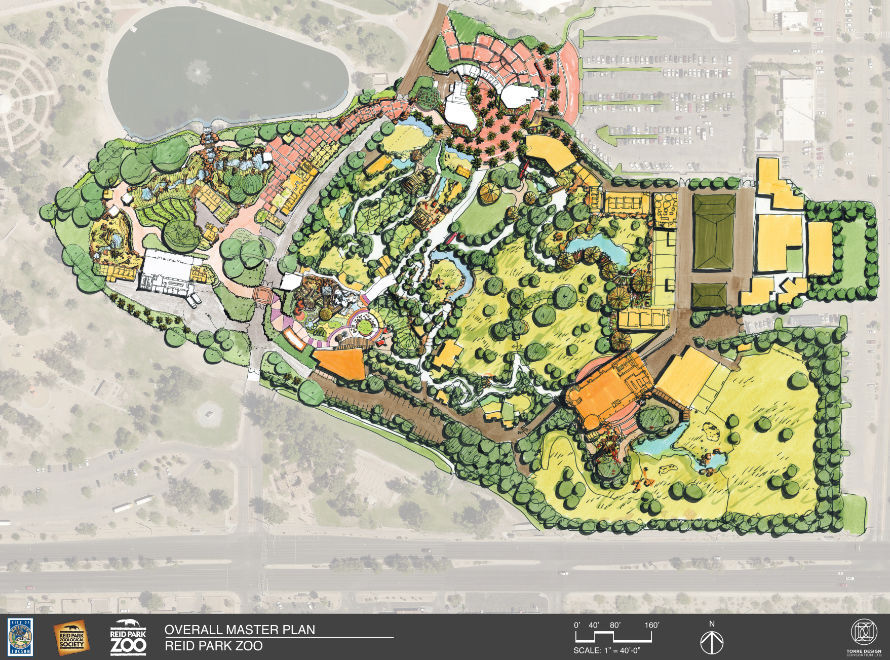 Reid Park and zoo can both benefit
Re: the Feb. 14 article "Small group should not derail zoo improvements."
I can't thank you enough for your op-ed about the ongoing zoo improvements and imminent expansion. What a Valentine's present to all of us who cherish our Reid Park and zoo! I have always had trouble finding the right words to present in a letter to the editor, so let me just cheat and echo everything these guys just said in their piece.
I want to encourage everyone to give his or her opinions and ideas for future park improvements — come to study sessions, or send in your thoughts. With some real teamwork, we can all help not only the zoo but the park become better than ever! Check out the zoo website while you're at it and see all of the incredible drawings and illustrations of the zoo improvements. An improved park and zoo should make all of us even more proud to be a Tucsonan!
Free speech — but only for some?
The First Amendment provides for free, unfettered speech for all and is the basic foundation of a working democracy.
For the last year, citizens expressing views contrary to the Democratic Party have been and are continuing to be muzzled and punished for their views. It appears that the Democratic Party's mantra is "Free speech for me, but not for thee."
As history has demonstrated, political winds can change rapidly, and a significant change may well occur in 2022. If that change does happen, with the precedents that have been set in the last year, can you imagine the tit-for-tat, and the retribution that will surely occur to all of those who have committed similar offensives of contrary speech.
But what is even more astonishing is that the Star, whose very foundation and livelihood are singularly dependent on the concept of free speech is not horrified and outspoken regarding the strangulation of contrary speech that does not meet the party line.
The Republican bar is set so low
The Republican Congress has showed the level they have allowed the bar to sink to. For the second impeachment of Donald Trump, these "Trumplicans" tell us that if you vote against the would-be Autocrat, you will be censured. But if Trump incites a riot and insurrection, as he did on Jan. 6, 2021, nothing happens.
The excuse for not doing anything for the first impeachment was not that Trump was innocent, it was that he was president. The excuse for not doing anything on the second impeachment was not that he was innocent, it was that he no longer was president.
Senators Ted Cruz and Lindsey Graham need to hope that Donald Trump does not treat them like he did the rioters whom he incited to storm the Capitol. He awarded these dupes by completely ignoring them when they needed him.
If Cruz and Graham get the same, it couldn't happen to two nicer guys.
Minimum wage history lesson
Re: the Feb. 15 letter "Lift yourself to a higher wage."
I smile reading "letters to the editor" when I find one, written by a self-styled "conservative," stating what "liberals" think, describing a view that "liberals" have never held.
In this letter, the writer shows ignorance of the history of the minimum wage. Hancock's "simple fact" that the minimum wage was never intended to be a living wage is untrue and unrelated to the facts of its inception. On the contrary, the idea of a minimum wage was always "one on which laborers could live" and dates from the early 1800s.
It did not become law in this country until 1938 when FDR, after contending with "conservatives" and the courts, established it. Now the federal minimum is $7.25/hr ($15,080/yr). Low-income workers, a single parent with two children, for example, can't live on that amount. That is the actual reason we "radical" liberals want it increased. The letter writer proves some study is needed before writing a letter to the editor.
Ethics not used by political leaders
Ethics is a system of moral principles concerned with what is good for individuals and society. The Apostle Paul is considered by many to be the church leader most responsible for ethical development within the church.
Our political leaders no longer appear to use ethical principles when making decisions. Decisions are made for political or personal advantage unaware of what is happening in the nation beyond their office windows.
Some of the principles of St. Paul that I no longer see evidence of are "maintain unity and peace; speak truth, not falsehood; be kind to one another."
We must insist that ethical standards be part of the lexicon for our elected leaders and that decisions are made based on what is good for individuals and society, not what is good for personal or political expediency.
$15 minimum wage is not as easy as it sounds
Re: the Feb. 12 letter "If $15 is too much, who is to blame?"
The letter writer wrote that "a doubling of the minimum wage does not mean the cost of your hamburger must double." It seems the author left out discussion of some items.
A rise in the minimum wage to $15 is only a 25% rise to Arizona's $12 minimum, but he doesn't consider an equivalent rise in business costs such as rent, raw materials, utilities, insurance, maintenance and advertising.
What about the additional costs of raising wages of other employees who have advanced from $10 an hour to near $15? Employers will raise the pay of experienced employees above that of the newbies!
In Arizona, we can expect the cost of most everything to rise by up to 25% with a 25% rise in minimum wage. What about AZ's many folks on fixed incomes? What about the resultant significant economic inflation? Want a raise? Earn it by learning (education, experience and hard work)!
Zoo expansion is a big mistake
My fiancé and I visited Barnum Hill and the duck ponds on Valentine's Day for the first time. It was filled with families, couples picnicking, dogs playing … and no one playing video games!
They were outside, in the fresh air, laughing, frolicking and being joyful. It was a wonderful sight indeed.
It is my opinion that taking away Barnum Hill and the duck ponds and waterfall would be an egregious error to our city park. Considering job loss, the COVID pandemic, rent problems, working from home, school upheaval, removing a place of family solace would be an egregious error.
There has to be a Plan B for the 3½-acre "Pathway to Asia" exhibit. We saw empty ball fields. Perhaps they can be repurposed. If they are not immediately adjacent to the zoo, a gondola could be built.
I agree that zoo upgrades are both beneficial and vital, but city planners need to remember that our residents need free recreation to continue family togetherness.
Why is sex education such a sensitive topic?
Re: the Feb. 18 article "Bill seeks more restrictions on sex education in Ariz. schools."
When it comes to education, why should sex be a sensitive topic? As Sen. Marsh stated, it's about human growth and development. It's also about safety and health.
A parent(s) has the right to protect his/her child and so does the school.
If we deny our child the opportunity to learn about human sexuality in our schools, the less informed, less safe, and less healthy they will be. Let's not equate protection with ignorance.
If anyone is qualified to teach our child responsibility about sex, our schools are our best resource. When it comes to morality and judgement, let's leave that to the parents.
Citizen science at its best
Tucson has a lot of wonderful science/STEM/STEAM opportunities, and one of the best is with the Reid Park Zoo.
More than 15,000 school children visit Reid Park Zoo every year, and it's free! Students travel from all over the southwest to visit our zoo, and, if you've been at the zoo during one of these events, you have seen firsthand the excitement and enthusiasm on all these young faces.
Some will be inspired to pursue careers in wildlife biology, conservation, sustainable living, and, yes, even art. We need science illustrators, too.
But most importantly, zoo staff are educating a new generation of citizen-scientists who will understand and appreciate the complexities of our natural world.
I wholeheartedly support Reid Park Zoo's master plan to expand its conservation and educational missions.