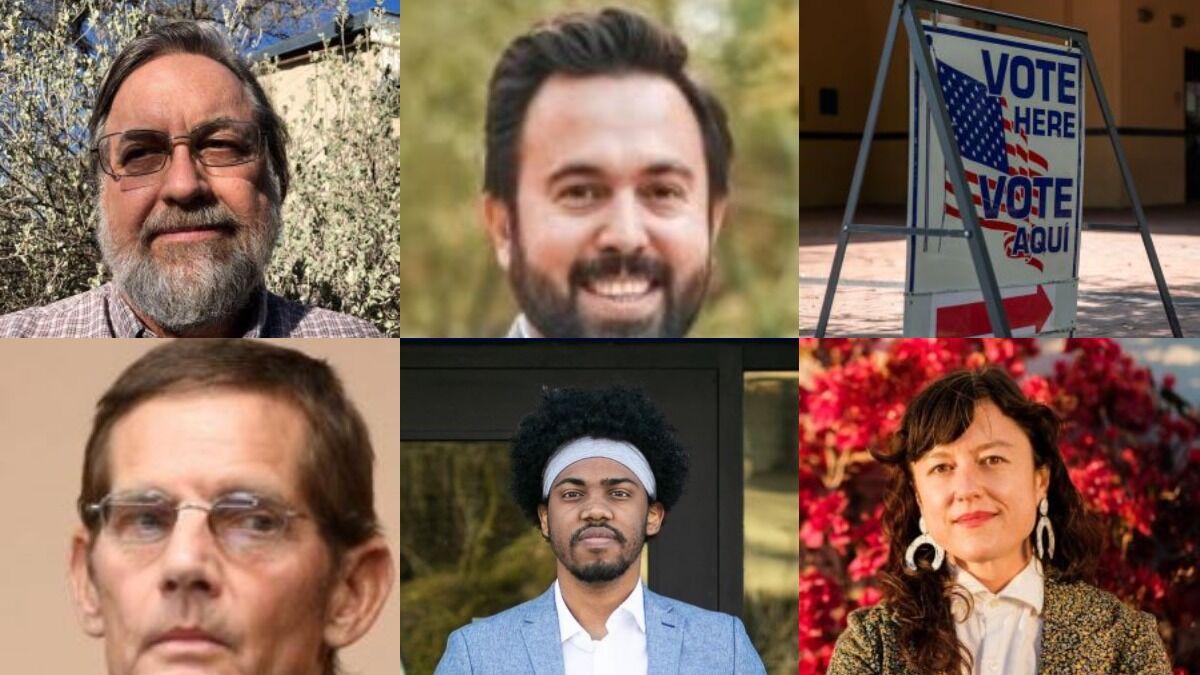 All-or-nothing mindset futile
Reading the Letters to the Editor can make your head spin. Some letters will state that America is perfect in every way, no improvement needed. Other letters will complain that America is failing and needs to make drastic changes. The middle ground (America is great, but can improve in certain in aspects) doesn't get much traction in our divided society. Are we becoming so intellectually stunted that we can't hold two disparate thoughts at the same time?
Kids with cancer wage quiet fight
Re: the July 12 article "Unusual cancer treatment shows promise for kids."
Childhood cancer is the No. 1 cause of death of children in the United States. As the parent of a child who passed away from a brain tumor after a seven year battle, it is heartening to see acknowledgment of the challenges associated with the treatment of childhood cancers. Thank you for your recent article highlighting new possible treatment for brain tumors. Another child was buried this weekend in Tucson after a long arduous battle. Little is publicized as families are exhausted and drained after the prolonged and agonizing experience of diagnosis and treatment. I know this has been a tough year for everyone, but please remember, the wearing of masks, frequent hand-washing, remote schooling and household cleaning has always been the world of a child's cancer diagnosis.
Beverley Tidwell, program director Candlelighters Childhood Cancer Foundation of Southern Arizona
Million migrants quite a feat, Joe
The Border Patrol's June statistics are expected to show over 1 million people have been encountered/apprehended thus far in fiscal year 2021 for illegally entering the country, the highest since 2000. Thanks, Joe! And we still have three months left in the fiscal year.
The new COVID variant is spreading in America, yet Biden continues to allow thousands of people into the country. Yes, the use of Title 42 has kept many out, but many unaccompanied children and family units from Central America have been allowed to enter and remain. Where is Biden's concern about COVID variants amongst these people or for the safety of Border Patrol agents?
Adding to all this is U.S. Attorney General Merrick Garland recently relaxing of asylum requirements. I have not read one letter from an admitted Democrat concerned about this crisis or criticizing Biden for it. The Arizona Daily Star continually criticized Trump's border policies, but not a peep from them criticizing Biden.
Tucson-Phoenix passenger rail
Re: the July 14 article "Rail to Phoenix? We're all on board."
I was in the railroad business for 35 years holding union, management and governmental regulatory positions, serving as the State of Arizona's Rail Safety Supervisor from 1990 to 2005. The biggest problem with passenger rail in the United States is that the railroads are privately owned whereas in Europe, Japan and elsewhere they are owned by the people's government.
The last thing the Union Pacific wants on their main line, between Tucson and Picacho and then westward to Wellton, is more passenger trains. Daily service on that segment of their track would require astronomical compensation to U.P. if they would do it at all.
Movement of anything by rail is far more efficient than by air, truck or auto, but I'm willing to bet that it will take a separate right of way between Tucson and Picacho to get 'er done. Why not take a page out of California's book and put it down the right of way the state already owns in the median of I-10?
Climate change a security threat
Climate change is a national security and economic threat. The Department of Defense reported in 2019 that 79 domestic military facilities are threatened by climate change. These threats are drought, desertification, permafrost thawing, wildfires and recurrent flooding. Extreme weather events are evidence of climate change. There was an increase in insurances losses from $54 billion to $76 billion from 2019 to 2020 due to wildfires, hurricanes, tornadoes and flooding.
Climate change must be addressed and carbon pricing is the most effective, fastest way to begin. Multiple bills are currently in Congress. The Energy Innovation and Carbon Dividend Act (HR 2307) is in the House. America's Clean Future Fund Act S.685 and Climate Action Rebate Act S.2284 are Senate bills. Please tell your representative and Sens. Kyrsten Sinema and Mark Kelly to support these bills. Our nation's future depends on addressing climate change. Each bill rebates all or a majority of the fees on carbon to American households.
Racism narrative excludes Asians
Author Kenny Xu has a book out: "An Inconvenient Minority: The Attack on Asian American Excellence and the Fight for Meritocracy." Xu argues that Asians in American have succeeded based on merit. In an interview, Xu stated, "If America is still a systemically racist country for minorities, how come they have allowed Asian Americans to overtake Whites in education level and socioeconomic status? Asians get higher test scores."
Asians in America have overcome many obstacles. It was Democratic President Franklin Roosevelt, who during WWII, interned thousands of Japanese Americans on the West Coast into prison camps. Many lost their properties and their livelihoods.
White German Americans received no such internment. Asian families in America have historically been focused on scholastic achievement for their children, not aspiring to be athletic stars or having children from different "baby daddies." They have not become dependent on Democrats' government programs, but seek family unity and financial success through hard work and perseverance. Yes, Asians are an inconvenient minority for Democrats' systematic racism narrative.
Vaccine choice can be personal
Re: the July 15 letter "Vaccination common sense."
Once again, your readers are forced to endure an opinion based on the assumption that COVID vaccine hesitancy is politically motivated.
For millions of Americans, the decision to avoid vaccination is based on a risk versus benefit analysis. They eat well, are healthy, exercise, and through life experience have come to trust their immune systems serve them well and will continue to do so. They also care what they put in their bodies, and likely even more so about what enters their bloodstream. To them, these vaccines present more risk than does the virus.
Conversely, there are many more millions of Americans who make poor choices with respect to diet, exercise and life choices; their "cost to society" far exceeds that of the vaccine-averse.
This is America. Personal freedom is sacrosanct. Your right to poison yourself with chips and soda is equal to, but no greater, than another's right to avoid a different poison.
Throne for Trump unwittingly built
I regret voting for Sen. Kyrsten Sinema. She has proven herself wholly ignorant and unworthy of the historic, critical role of a senator in this perilous juncture of the potential demise of our republic. Her curtsy in the hallowed Senate chamber is emblematic of her ongoing unawareness of the immense power with which she is entrusted.
Sinema's opposition to lifting the filibuster to ensure passage of critical federal voting rights legislation could well be her nail alongside Trump's nail in the coffin of our participatory government "of the people." The GOP have clearly demonstrated that they intend to suppress Democrat votes and erect a Trump dictatorship.
If Sinema does not wake up from her flighty infatuation with her political celebrity, her legacy will be one of political incompetence wherein her obliviousness facilitated building a throne for Trump where liberty once stood.