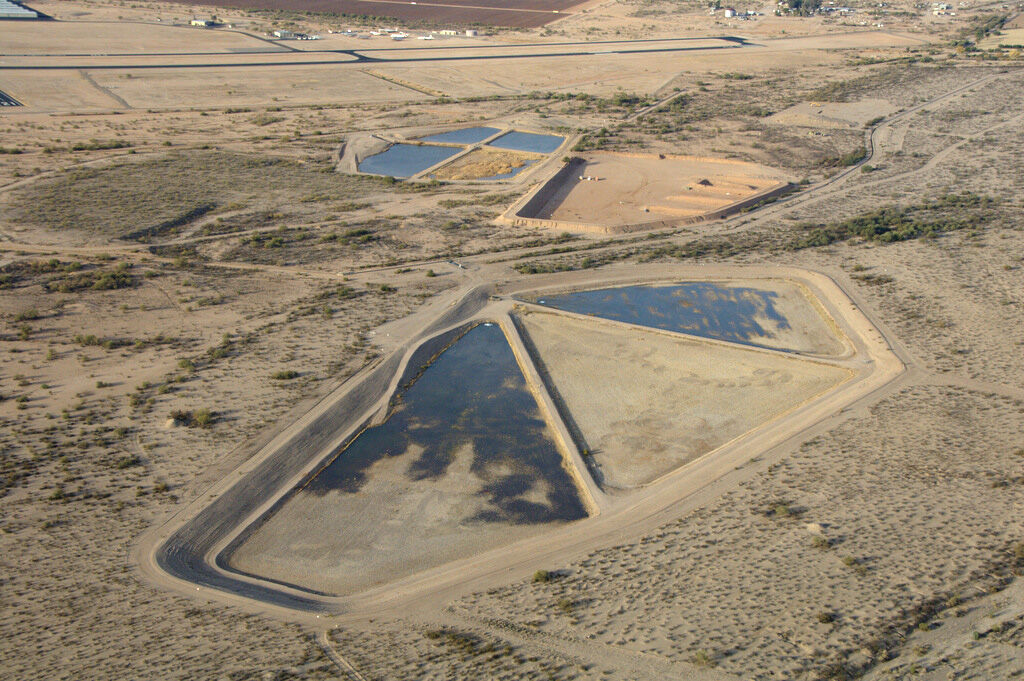 Mobilize funds for climate change now
We call on President Joe Biden, Senators Kyrsten Sinema and Mark Kelly, and Arizona representatives to prioritize climate needs for the good of our state and nation. Anything less than serious action will lay the economic, climatic and social burdens of massive climatic disruption on middle class Americans for the next several decades.
We as young people who will live with the consequences of today's choices, demand the earmarked $10 billion for the Civilian Climate Corps in the American Jobs Plan. The investment will restore badly hurt ecosystems and recover endangered species. Hesitation or delayed action will only exacerbate imminent threats, leaving US with more water crises, insecure food futures, unmanageable fires and intensifying heat in the urbanizing Southwest.
However, mobilizing funds now will create millions of new jobs, reduce habitat destruction and build sustainable infrastructure. We need these measures to create a more resilient natural landscape for the future of America and its inhabitants, both human and wildlife alike. To our elected officials: Don't leave us here to burn alive.
Caitlin Hawley, Olivia Davis and Cassi Lyon
Dahl for City Council
Re: the July 18 article "Star's endorsements in Wards 3 and 6."
Having known and worked with Kevin Dahl for decades, I was so excited when he decided to run for office. His political skills are second to none. There is no higher compliment than to say he can wade into turbulent waters, help everyone find a consensus, and then quietly move on — not demanding credit, not even wanting credit.
The Star suggests that we don't need any more climate change advocacy on the council since Mayor Regina Romero cares about it. What I care about is action, and without four or more dependable votes, the mayor can have no hope in making changes.
Kevin's considerable skills do not end with conservation! Since everything that the City Council does impacts the livability of the community, he has been intimately involved with all manner of financing, transportation, city planning issues. He has lived here longer than fellow candidate Juan Padres has been alive. Kevin will be a sensational councilman.
Improving foreign aid
Re: the July 19 article "US efforts show we need better foreign aid — not more of it."
Getting foreign aid to the people who really need it has no easy solution. The biggest impediment is corruption, which is widespread in most developing countries and is impossible to change from the outside.
A viable way to minimize, not eliminate, the misuse of assistance from outside countries is for our government's foreign aid to support non-governmental organizations (NGOs). Money to them can typically bypass the corruption of funds that would otherwise go through governments that are severely lacking in transparency.
Doctors Without Borders, Save the Children and the World Food Program are examples of successful NGOs working on a grassroots level, getting assistance directly to those in need. Oxfam America funds small-scale projects that help local organizations, particularly those that empower women whose needs have traditionally been ignored.
The writer correctly says that heaping more money on corrupt foreign governments is not the best way to help. Instead, use the money more wisely.
Ward 3 Star Editorial Endorsement
Re: the July 18 article "Star's endorsements in Wards 3 and 6."
The Sunday edition of the Star ran three stories directly related to Climate Change: "Mega Drought Impacts Arizona's Lake Mead," "Europe Flood Death Toll Tops 160" and "Wildfires Torch Western U.S." Yet the Star's editorial board claimed that one "climate champion" on the City Council is enough, referencing Mayor Regina Romero.
Climate change is a crisis that should be everyone's top priority! Last I checked, it took more than one vote on the City Council to pass policies to address our community's challenges. I support Kevin Dahl because he knows that our climate emergency not only affects our health, safety and environment, but also our pocketbooks.
As I listened to the Star editorial board's interview, I thought it was a shame that your questions were not more in-depth and substantive — our current and future sustainable economy depends on our elected leaders addressing all aspects of this multifaceted crisis, now, head on.
Kevin Dahl for Ward 3
Re: the July 18 article "Star's endorsements in Wards 3 and 6."
Even thought the Star didn't endorse Kevin Dahl, it gave enough information for me to see that Kevin Dahl is the Ward 3 candidate for whom I should vote. The Star rightly states that Kevin is a fighter for our environment, but implies that because Mayor Romero is also a fighter for mitigating climate change, that Kevin's vote and ideas are not really needed. I happen to want my elected representative to be a leader for making Tucson a more livable place.
The Star piece then states that Kevin supports the RTA being changed to give more power to the citizens who live in Tucson. I also support that idea. The inner neighborhoods have been neglected for too long.
So I'm voting for Kevin because he is a committed environmentalist, and he will use that knowledge to fight for the RTA to give more power to the residents of Tucson and Ward 3.
Training the next generation
Re: the July 17 article "S. Arizona's ag industry needs new blood."
As executive director of the Arizona Land and Water Trust, I was pleased to see attention given to assisting the next generation of farmers and ranchers. In addition to working with willing landowners to permanently protect working ranches and farms, the Trust has identified that affordable access to land and a permanent location to train the next generation are significant challenges in our Southern Arizona region.
To address both of these needs, the Trust is raising funds to protect the Sopori Creek and Farm in Amado, which includes over 350 irrigated acres and significant groundwater rights. Once protected and located only 30 minutes south of Tucson, the farm will house an agricultural apprenticeship program with a focus on identifying best practices for sustainable agriculture in arid landscapes, in view of drought and climate change. Sopori Farm is a strong example of strategic investment in our regional food systems.