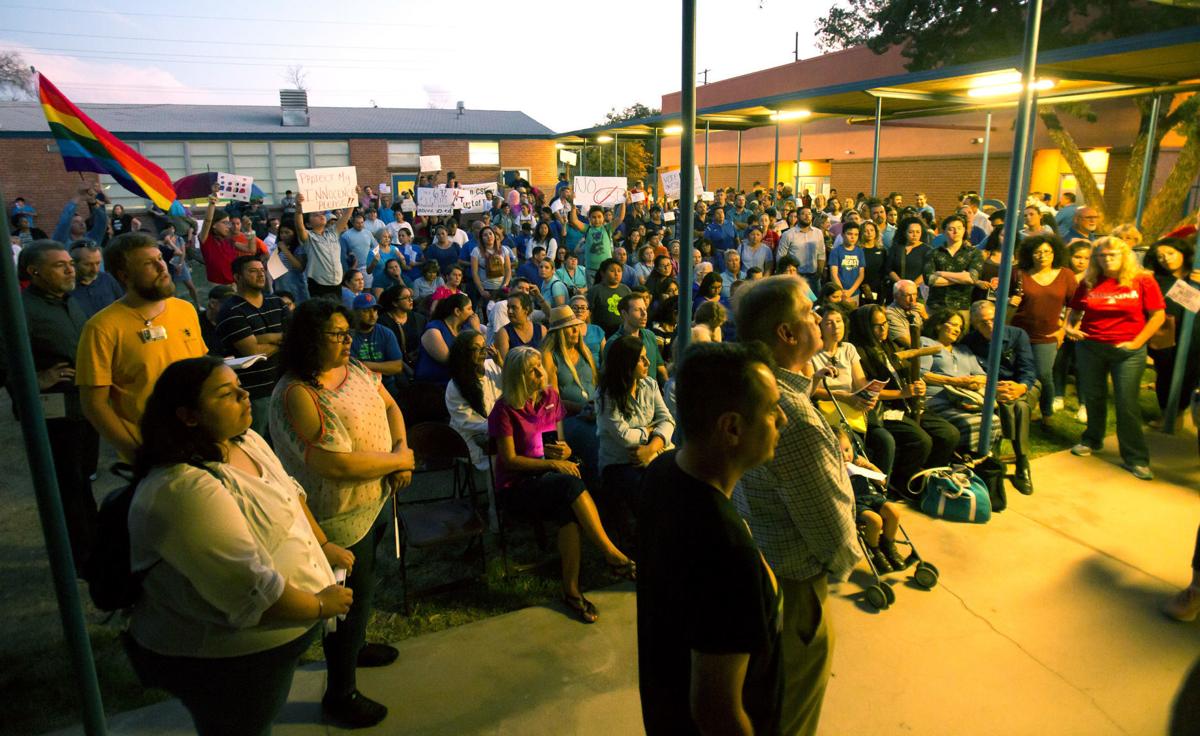 The following column is the opinion and analysis of the writer.
Arizona's kids need state and local school boards to adopt inclusive, comprehensive sex education curricula now. My faith, my leadership of the Southwest Conference of the United Church of Christ, and being a parent and grandparent brought me to that conclusion.
I am not asking schools to do anything the churches I lead aren't already doing. The United Church of Christ has been teaching Our Whole Lives — a comprehensive sex education curriculum across the entire human lifespan — for 20 years now, since 1999. Ours is a testimony of experience. We have witnessed that empowering kids and adults with information and decision-making skills about sexuality, helps them make choices that are healthier, life- affirming and in line with their values. Yes, we affirm abstinence as a choice, and we acknowledge people have many choices about sexual behavior. Safer sexual behavior is a matter of life and death. Inclusive, comprehensive sex education in faith communities, schools, and at home gives kids the best chance to make their best decisions about sex.
Often I hear faithful people talk with kids about sex as if sex was a sin. Sex is a gift from God! The first life commandment God gave to humanity was about our sexuality: "Be fruitful and multiply!" Knowing how to use the gift of sex in healthy ways — whatever our orientation or gender identity — determines whether our sexuality becomes a blessing or a curse for us.
Sometimes I listen to faithful people talk to kids about sex as if abstinence was their only choice. After analyzing abstinence-only sex education programs by state, University of Georgia researchers concluded that abstinence-only sex education is ineffective in preventing teen pregnancy and may actually contribute to it. According to The National Survey of Family Growth, teens who received comprehensive sexuality education were 50% less likely to report a pregnancy than those who received abstinence-only education. The discomfort or unwillingness to talk about more than abstinence is putting kids at risk. They deserve more from us as parents, grandparents, faith leaders and teachers.
The Bible also tells us that love and commitment are the values best suited to guide our sexual decisions. I am deeply concerned that the organized opposition to inclusive and comprehensive sex education in Arizona's schools is resourced by groups affiliated with Family Watch International, an organization identified as a hate group by the Southern Poverty Law Center. You cannot be a follower of Jesus and practice hate even if you think you are defending Biblical truth.
Loving carefully is a moral responsibility. Ignorance, fear, and hate are not the guiding principles by which people make the best decisions about sexuality or about what we should teach our children.
I am not asking schools to teach religious values, mine or anyone else's. That's the job of faith leaders. I am not asking schools to teach family values; that's the job of families. I am asking school leaders to comprehensively and inclusively educate every pupil — straight and LGBTQ kids together — so they are equipped for their best possible lives.
That means giving them medically accurate, evidence-based, and age-appropriate sex education. Programs need to discuss reproductive development, prevention of sexually transmitted infections, and unintended pregnancy, and also share information about forms of sexual expression, healthy sexual and nonsexual relationships, gender identity, sexual orientation and questioning, communication, recognizing and preventing sexual violence, what it means to consent, and decision-making skills. Doing anything less puts our kids at risk for disease, unwanted pregnancy, exploitation and death. None of us want those things for our kids. The congregations I serve are doing their part. Will you do yours?
The Rev. Dr. William M. Lyons is Conference Minister for the Southwest Conference United Church of Christ.