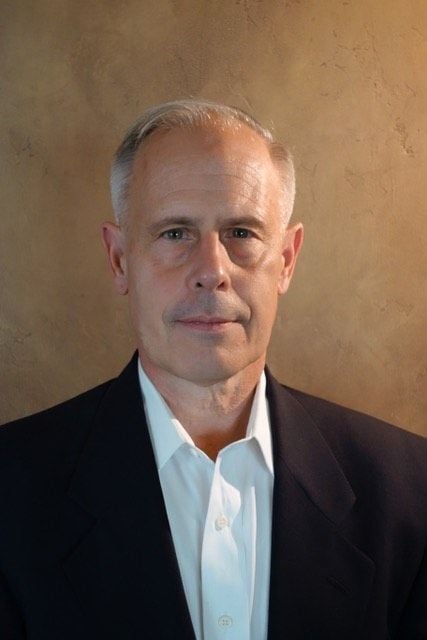 The following is the opinion and analysis of the writer:
The last two years have seen Americans facing once-a-century health and economic challenges and overlapping national and international crises. But, amidst the darkness of the pandemic, a positive path forward for our country has become visible: a strong commitment to key public investments and policies that will help boost children and families, revitalizing economic growth in our state as we face an increasingly competitive global environment.
Finding solutions and opportunities in the face of significant challenges was the essence of my career in Army intelligence. These challenges were almost invariably multifaceted, requiring holistic, multidimensional solutions, but often created space to gain decisive advantage.
That's where we find ourselves today in Arizona and across the country. But we've also begun to see efforts that can create lasting change. These actions have the potential to push back against economic, health and work challenges that existed even before COVID-19, but which accelerated under the strain of this unprecedented emergency.
One of the actions taken by Congress in response to the pandemic was the passage of the American Rescue Plan (ARP). Among other provisions, the ARP enhanced the Child Tax Credit (CTC), a tax provision that helps increase financial security for families with children. CTC is now fully refundable, meaning that more lower-income families now qualify for the full value of the tax credit. And, as begun in July, families can receive direct monthly payments of up to 50% of their credit.
These direct payments have made a tremendous difference for many American households. Data about the first wave of Child Tax Credit payments shows that families tended to spend their first payment on food. This first wave quickly dropped rates of food insufficiency (akin to very low food security) by 3%.
Fighting against food insecurity and malnutrition among children is essential to me as a member of Mission: Readiness, an organization that has been highlighting the surprising but significant connection between childhood nutrition and national security for years. Today, an astonishing 72% of Arizona's youth of prime recruiting age are ineligible for military service, with obesity being the top medical disqualifier. This is simply unacceptable.
No matter what career path young people choose, however, nutrition and food security are important for lifelong health. A healthy future workforce is also essential to the economic well-being of our state. Rather than letting these provisions expire, Congress should make them permanent as part of an overall effort around childhood nutrition.
Unfortunately, while making CTC enhancements permanent would be a major boost for American families, even that fails to fully resolve the problem. Fortunately, earlier this year, the House and Senate both held hearings about the need to update key child nutrition programs by reauthorizing the Child Nutrition Act which includes school and summer meals and WIC programs. They now have an opportunity to sustain, strengthen and improve nutrition programs to ensure more kids have sustained access to nutritious foods.
So, to take a multidimensional approach to solving a multifaceted problem, lawmakers should ensure children have access to balanced, nutritious meals year-round by innovating and expanding the summer meal programs. And, to ensure kids have access to nutritious food at all stages of development, Congress should also reduce access barriers to the Special Supplemental Nutrition Program for Women, Infants, and Children (WIC) federal assistance program, as well as expanding WIC eligibility for children to their sixth birthday, or when they enter kindergarten, whichever comes first.
Helping more children grow up nutritionally secure helps boost long-term national security and creates a healthy future workforce. This workforce, in turn, will spur our nation's global economic leadership. Congress should pursue an approach that sustains and expands on provisions of the ARP to keep Arizona and our nation strong as we recover from COVID-19's destructive path, finding once again — as America does best — opportunity in adversity.
Lieutenant General (Ret.) Richard Zahner, U.S. Army, is a member of Mission: Readiness.