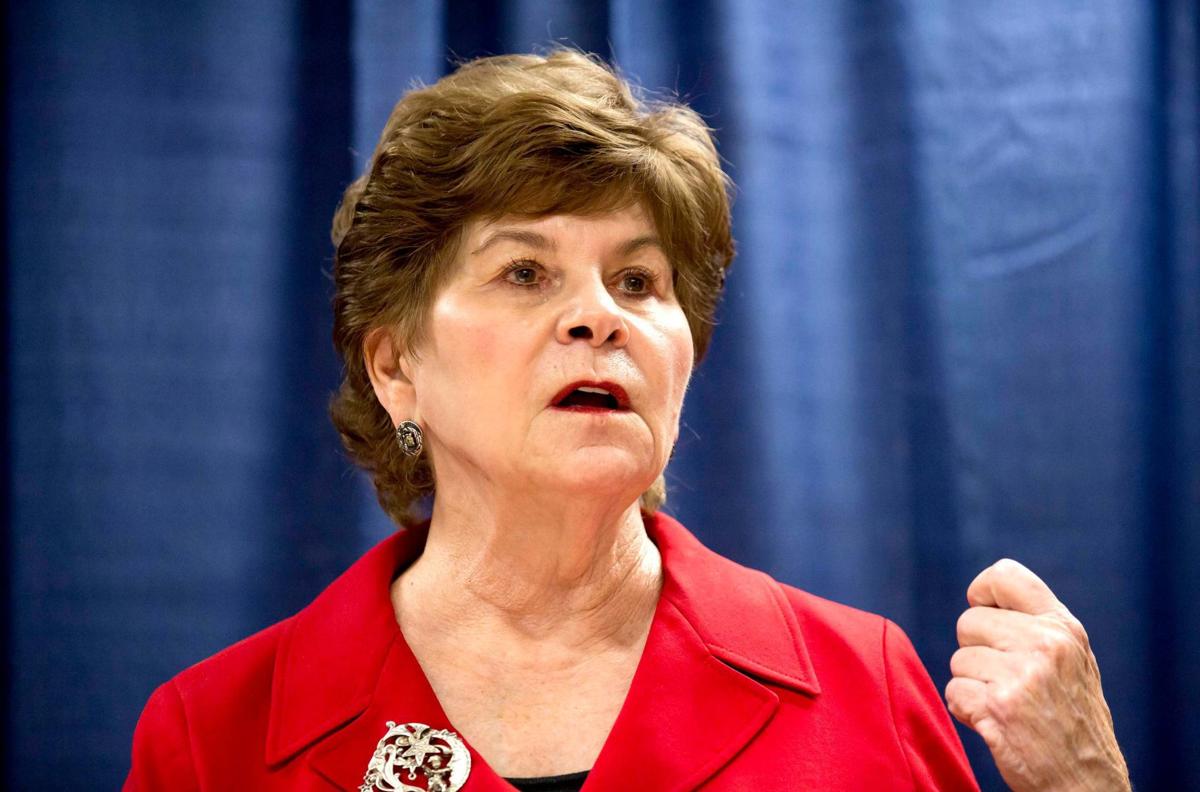 The following column is the opinion and analysis of the writer.
The recent op-ed by criminal defense attorney Laura Conover distorts facts and misrepresents my record as Pima County attorney.
Referring to me as someone who has done "little to nothing" about "property and financial crimes" because we have been "fighting a wasteful war on drug addicts instead of increasing treatment" is offensive and untrue.
My office has always vigorously prosecuted property and financial crimes, including burglary, theft, embezzlement, fraud, forgery, credit-card fraud and identity theft. Last year, we prosecuted 2,369 felony property crime cases and 583 financial crime cases.
Conover states we "primarily" prosecute "low-level, non-violent offenses, involving very small amounts of drugs." Again, this is untrue. The crimes we prosecute most are DUI, domestic violence, and aggravated assault.
Regarding drug crimes, we target narco-traffickers, distributors and dealers for prosecution. They are the suppliers of prodigious amounts of methamphetamine, cocaine, heroin and fentanyl — noxious poisons that destroy lives and have caused an epidemic of overdose deaths.
Meanwhile, we intervene in creative ways to lower the demand for these drugs and to help those suffering from addiction by offering treatment, which saves lives, saves money and reduces recidivism. We implemented drug diversion programs and a highly successful Drug Treatment Alternative to Prison Program, which offers treatment instead of prison for addicted repeat offenders.
Conover says the county attorney should "lead with a bold and brave vision," suggesting this has been lacking, which is untrue.
My vision is to prevent and fight crime while serving and empowering victims, and to develop innovative criminal-justice reform programs that hold violent and dangerous offenders accountable, reduce gun violence, prevent juvenile crime and provide treatment for those suffering from addiction.
This bold vision has been achieved through my leadership in establishing numerous innovations, including: crime victims' rights; expansion of our internationally acclaimed victim services program; the Safe Baby Haven; Arizona's Amber Alert Program; the Southern Arizona Children's Advocacy Center; Courthouse Dogs; the Kids-in-Court Program; Community Justice Boards, School Multi-Agency Response Teams; the Lock Up Your Gun Campaign; and more.
My team has helped lead the Safety + Justice Challenge to safely reduce our jail population, ensuring nonviolent defendants do not remain in jail awaiting trial due to poverty and an inability to pay bail. This effort has helped reduce the average daily jail population from 2,300 to 1,900 so far.
Finally, Conover characterizes me as an "absentee figurehead" of a "system set on automatic pilot." This is both insulting and untrue.
I am an active, hands-on leader setting policy, making complex decisions daily and working to improve the office and the criminal-justice system every day. I meet and confer daily with leaders in my office to make important decisions and provide direction necessary to lead our prosecution efforts, victim services, and special programs.
I meet often with police chiefs and the sheriff, their commanders, and regularly with nonprofit community-based agencies, neighborhood associations and civic organizations collaborating to prevent crime, interdict criminals and serve victims.
I participate in numerous local, state, and national criminal justice organizations to continuously address, improve, sustain and enhance public safety and the effectiveness of the criminal-justice system.
As a criminal defense attorney, Conover doesn't attend any of these meetings about what it takes to manage and administer a large urban prosecutor's office.
I am proud of my successful record of protecting public safety, serving victims and implementing innovative reforms. I have received multiple awards for being a "minister of justice" and am proud of my reputation for integrity. Honesty and integrity are the most important character traits our community deserves from its county attorney.