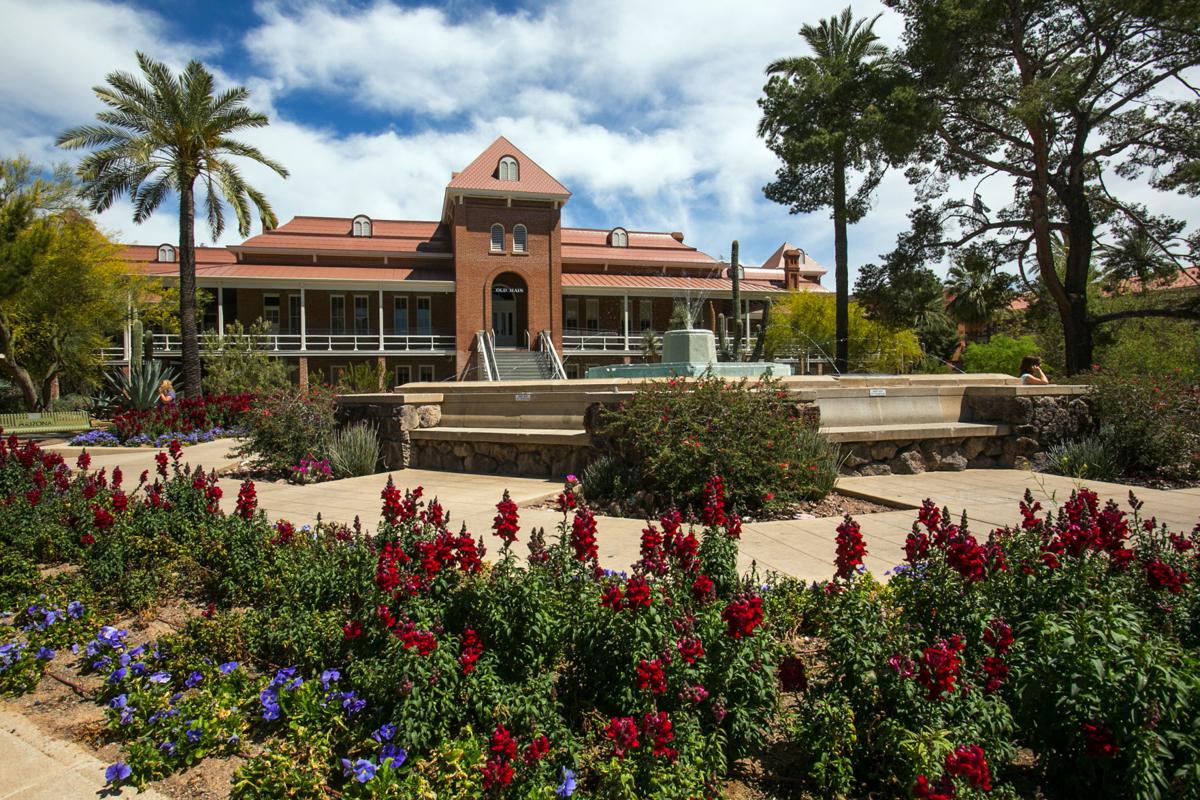 The following column is the opinion and analysis of the writer.
Our global economy is more interconnected and competitive than at any time in human history.
That means not only lower prices on electronics and other consumer goods that improve our quality of life, but also access to an entire universe of products. Remember when apples were available only in the fall? Perhaps not. Thanks to free trade and open markets, our market shelves are now stocked with all kinds of fresh produce year-round.
With the benefits of this global economy also come the challenges to keep pace. Competition has never been fiercer — whether for an individual to land a great job or a community to secure a premier employer. Day by day, Arizona must compete for its standing in the global marketplace.
Remaking the economic landscape are the technological disruptors of automation, robotics and artificial intelligence, as well as advances in biotechnology, medicine, aerospace, and other emerging technologies. The New Economy? A Fourth Industrial Revolution? Both labels are accurate.
How does someone prepare for a job with this kind of change? How does a state gird itself for this New Economy's disruption in job markets and change on a newly charged scale?
The answer, same as ever, is education.
I was the first member of my family to graduate college. My dad left school after the eighth grade to help work on the farm, and he always told me how much more he thought he could have accomplished with further education. I think of my upbringing often in my new role as Chairman of the Arizona Board of Regents. Because the real and perceived barriers to higher education haven't changed much over the years: cost, culture, distance and simply the misplaced notion that university degrees are reserved for someone else.
Consider: Research demonstrates college graduates earn more, live longer, enjoy a higher quality of life and experience better overall health than their degree-less peers. A 2018 report found Arizonans with an undergraduate degree have median annual earnings over $51,000 — nearly double the pay of individuals with a high school diploma alone.
In today's economy, earning a degree or certification beyond a high school diploma isn't just beneficial — it's nearly essential. By 2020, more than two-thirds of all jobs in the economy will require some sort of postsecondary training. Labor Department data shows that 9 out of 10 new jobs created in 2018 went to individuals with a college degree.
Consider a higher education the best insurance policy against the kind of automation erasing entire occupations. Unfortunately, Arizona remains an underachiever when it comes to educational attainment. Without significant improvement, Arizona families will increasingly be left behind in an economy in which education is more and more a dividing line between the haves and have-nots. Now is the time to be bold and invest in Arizona's future. To that end, the Arizona Board of Regents has proposed a strategic budget plan for the coming year that bolsters our public university system by:
— Funding more graduates in engineering, allied health and technical degrees
— Creating scholarships for high school graduates who have a B or better GPA and modest family income
— Providing a state match for major, federal research grants in select industries
— Supporting the Distributed Learning Centers to ensure higher education reaches every corner of Arizona
— Continuing the Teachers Academy to provide teachers with professional development, increase STEM teachers, and grow our next generation of teachers.
UA President Dr. Robert Robbins is leading the UA to a bold new future, developing innovative, adaptive learners and disruptive problem solvers who are prepared to improve society in the Fourth Industrial Revolution. This strategic budget plan will also catapult UA's leadership in areas including medical advancement, space exploration and planetary defense. From enabling new discoveries in personalized medicine, to tackling pressing health-care issues, such as the opioid crisis or meeting the needs of an aging population, this plan will directly impact the greater community with enhanced job and wage growth.
The New Economy represents both a challenge and opportunity. The quality of our public system of higher education will help dictate success going forward. Along with my fellow Regents, I look forward to working with Gov. Ducey, legislators and university leaders to ensure we make the investments required for Arizona families to prosper.
Larry Edward Penley is chairman of the Arizona Board of Regents.