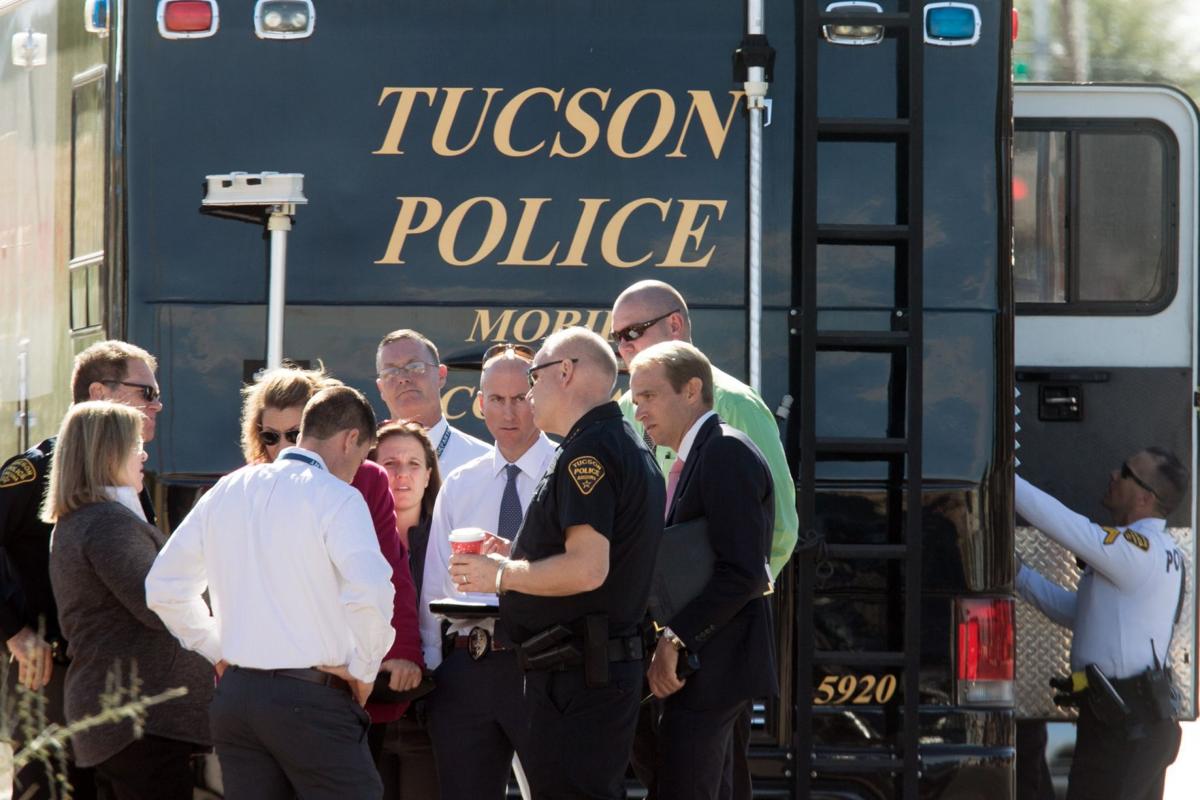 Six years ago, tragedy struck our community when a man shot and killed six people outside a Tucson grocery store. Innocent lives were lost, families were broken, and our community was tested. It's a story of pain and resolve that captured my attention when I was serving at that time as a police chief in Richmond, California — a city that has struggled with gun violence for many years.
Now, as the chief of police for the city of Tucson, our city has made great strides in combating gun violence. However, at a time when over 900 Arizonans are dying every year from gun violence, lawmakers on Capitol Hill are debating a series of bills that would threaten our hard-fought public safety gains.
The first piece of legislation, called the "Concealed Carry Reciprocity Act," would overrule each state's careful judgments about how best to protect the public. This proposal forces states to recognize the concealed carry laws from all other states without putting safeguards in place to prevent dangerous individuals from obtaining a concealed weapons permit.
Protecting the safety of their residents has long been the purview of individual states, a right ensured by the 10th Amendment of the U.S. Constitution. What works in Massachusetts may not work here in Arizona. If passed, this proposed measure would create a race to the bottom by allowing the most ill-conceived concealed-carry laws to become the law of the land.
Not only does this proposal threaten public safety, it makes it even more difficult for law enforcement officers to do their jobs. If this bill were to become law, law enforcement officers could be sued, not just in their professional capacity, but personally, if they wrongfully question a person's legal authority to carry a concealed gun.
Working in law enforcement is already a dangerous job. Last year, more police officers were assassinated in ambush killings than in any time during the last two decades. While Congress should be passing laws that make police safer, this federally mandated concealed-carry legislation would expose law enforcement to even greater threats.
Another measure that Congress is considering would roll back an 80-year-old law that prevents dangerous people from acquiring silencers. Silencers distort the sound of gunfire and diminish the muzzle flash of firearms, two things that help police locate active shooters.
Since the 1930s, silencers have been responsibly regulated by the federal government, which has helped keep them from falling into the wrong hands. Now, some members of Congress want to undermine these protections and let more than 1.3 million silencers flood into communities like ours by selling them without a background check through private sales.
Silencers can be extremely dangerous. They obscure the sound of gunfire, making it more difficult for members of the public to report shootings. Silencers also make it harder for law enforcement to locate and apprehend shooters by diminishing the effectiveness of gunshot detection technology that scores of cities, such as Glendale, have used to help combat crime.
In the past decade, over 500 police officers have been killed in the line of duty by guns. Federally mandated concealed carry and the deregulation of silencers will increase those numbers.
Over my years in policing, I've come to learn that the best strategy for preventing and reducing crime is the ability to listen and respond accordingly to the needs of the community.
When it comes to protecting the safety of Arizona's residents and cops, our lawmakers could benefit from a similar approach by listening to law enforcement about what works and what does not.
Chris Magnus is the chief of police for the city of Tucson and a member of the Advisory Committee of the Law Enforcement Coalition for Common Sense.
Catch the latest in Opinion
Get opinion pieces, letters and editorials sent directly to your inbox weekly!