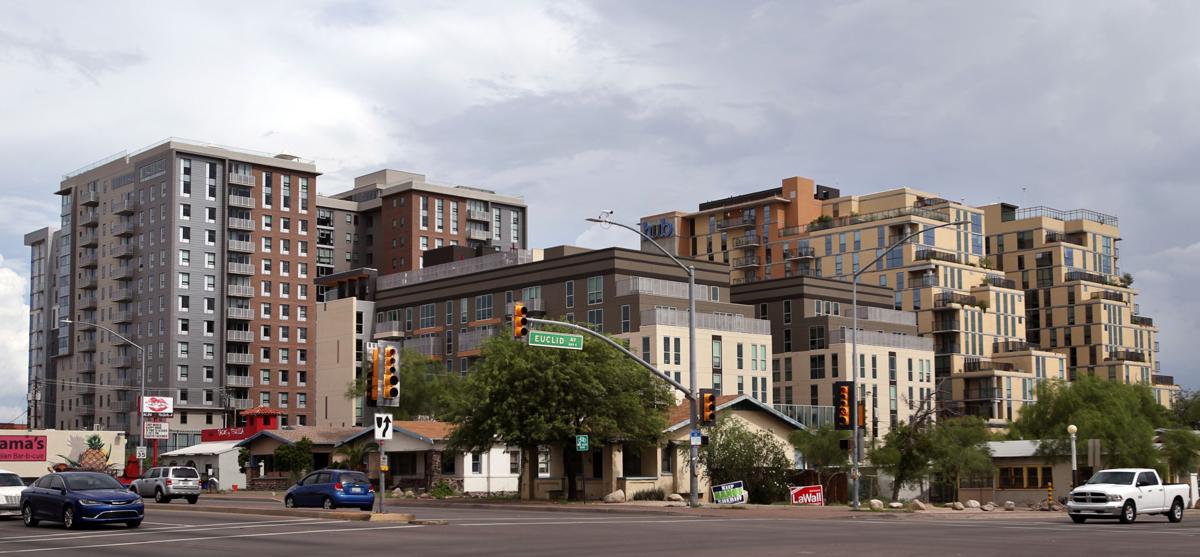 The following column is the opinion and analysis of the writer:
A "hot spot" is defined as "a place of significant activity or danger." We have identified several. And each of them sits a block from the University of Arizona campus.
On Friday and Saturday last week, I contracted with Rescue Me Wellness to conduct COVID-19 testing at the student high rises over by Park Avenue and Tyndall Avenue. The tests are being funded with county CARES Act money. In the two evenings we were on site, a total of 240 tests were given, 29 of which came back positive.
The positive tests came from at least five of the student high-rises that are scattered in that area. What Rescue Me Wellness and I did should have been done by others prior to the start of school.
The UA required a negative test for all students before they were allowed to move into their on-campus dorm. Each of the towers we targeted for testing is privately operated, but they house UA students. While the UA cannot compel the private operators to conduct testing before allowing students to move in, options beyond "strongly encouraging" existed.
When I placed a phone call to the management to ask about their help getting the word out about our testing blitz, every one of them was happy to do so. Each of the towers is running close to 80% occupancy. I had hoped to hear they were leasing one student per room until COVID-19 is under control. In fact, each is leasing as they have in prior years, with as many as four people per room. That sort of setting is how heavily contagious viruses spread like wildfire. The management of the towers put profit ahead of public health.
That failure to be proactive puts us all at risk. But others could have forced the issue.
Our testing took place in both the parking lot of the Islamic Center of Tucson, and in the lobby of one of the towers. We had permission to be at both locations. In the immediate aftermath of our work, we were criticized for not requiring wellness checks prior to testing, not social distancing and not having students wear a mask.
In fact, we were in the lobby of a private apartment complex. We had no authority to require students to take a wellness test before entering and exiting their home. We were happy to be there.
Students exited an elevator in groups, took our test and left in those same groups to go out for the evening. They're roommates. Having them sit 6 feet apart in the lobby was neither practical, nor did it make sense knowing they were living together.
And every one of them was wearing a mask until they took the test. It is difficult to perform a spit test while wearing a mask. We found the criticisms to be some combination of sour grapes and perhaps some shame for not having been there doing the work three weeks ahead of us.
We have a hot spot that includes over 2,000 young adults who are traveling both onto campus and around the community. I'm grateful to the staff at Rescue Me Wellness for stepping up and taking on the program we put together on very short notice. That work continues with testing the roommates of each student who tested positive, and working with management to expand the opportunity within some of the other towers.
We were back on site at three of the high-rises the day after students returned from the Labor Day holiday. And Pima County has contracted with another lab to test at other locations in the immediate future.
Now is the time for the private management, the UA, Pima County and City of Tucson to aggressively work together, stop finding fault and focus on making ours the safest college community in the country. There's too much at stake for us to do otherwise.
Steve Kozachik, a Democrat, is the Tucson city councilman for Ward 6.
Catch the latest in Opinion
Get opinion pieces, letters and editorials sent directly to your inbox weekly!