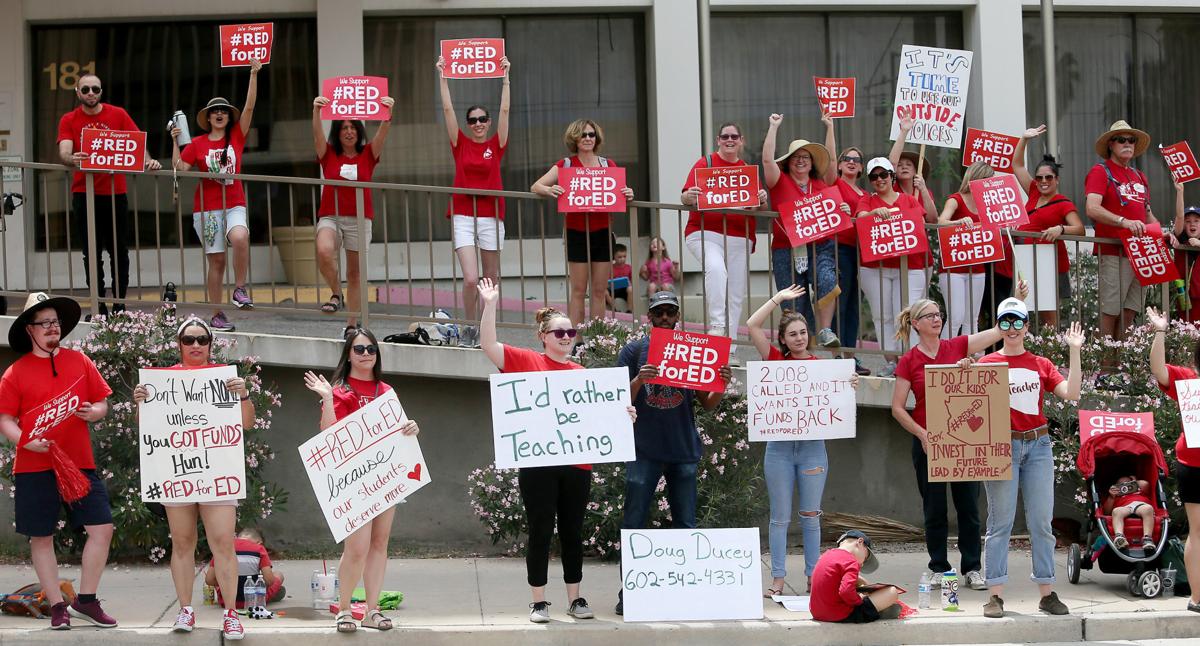 Driving down Broadway last Wednesday, I was filled with a strange mixture of pride, fear, frustration, anger and glee. After 25 years as a classroom teacher, I thought to myself, "Our time has come." I wept at each intersection, honking for my colleagues, the small children, the community members and families who had come out to show that enough is, indeed, enough. That strange combination of emotions was only vaguely familiar to me and it took me a few minutes to remember.
The first time I understood what it meant for enough to be enough was when I watched Sally Field flip the switch of her garment machine at the textile mill. Norma Rae (Field's character in the film), had had it, and I waited for what felt like an eternity for the other factory workers to flip their switches, too. One worker after the next followed her lead, and eventually the factory shut down
The profound solidarity that I have felt goes beyond anything I've ever experienced as a public school educator. I have rarely attended even a short meeting during which there was not something to argue about. For years, I have witnessed division among staff members (classified vs. certified; teachers vs. administrator). I have participated in pedagogical debates (project-based vs. lecture; block schedule vs. traditional; content vs. skills).
Calendars, bell schedules, class size, cellphone policies, technology, you name it: If it exists in a school, it's something to debate.
So when I saw a stranger at Target with her #RedForEd T-shirt and said, "Good morning. I hope you have a good day today. Stay hydrated," or when I drove past a group of teachers demonstrating outside a local elementary school and I honked my heart out, or when I walked past a sea of red-shirted educators by the state building, wanting to hug them, thinking "these are my brothers and sisters," I remembered Norma Rae and how terrified she must have felt when she flipped that switch, and how empowered she must have felt when her co-workers joined her.
I don't want this walkout to last much longer because, to be honest, I miss my kids and the daily sense of purpose I have at this time each year as I get my seniors ready for graduation. But I also don't want this feeling of solidarity to end. I want to keep wanting to high-five every teacher I see, to honk my way home in the name of dignity, equity and fair pay that all people who work in schools deserve.
At this point it's not clear when this will end, but there is one thing we can be sure of: We will go back to school at some point. And when we do, regardless of what the terms are, whether or not we get what we want, it will be important to remember that for a short time in the spring of 2018, we were one.
Eve Rifkin is a public school educator of over 25 years and a fellow with the OpEd Project. Contact her at eve@cityhighschool.org