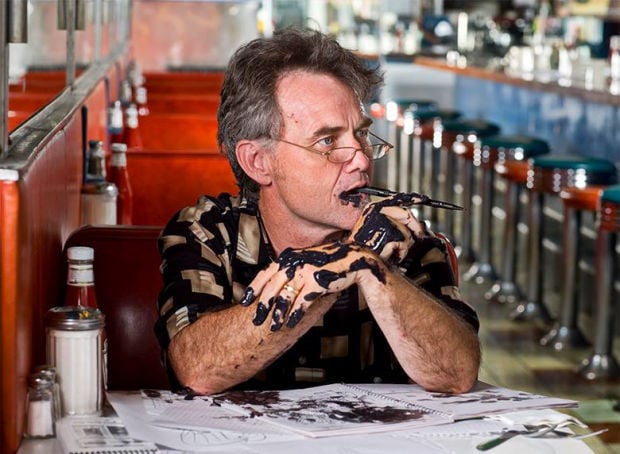 The following column is the opinion and analysis of the writer.
When I told Ellen my cartoonists syndicate had invited me to attend an annual gathering of hundreds of cartoonists from all over the world in Saint-Just-le-Martel, a dairy farming village south of Paris, she was skeptical. "Paris, Texas?"
"Paris, France. It's the 38th Salon of Caricature, Drawing Press and Humor. The best cartoonist in the world wins a cow."
"Nope. What cartoonist would want a sacred cow?"
I told her we're going to stay with a French host family. And then I asked the million-euro question: "How's your French? You took it in high school, right?"
The next day she asked, "What gift can we give our host family?"
"I'll draw a caricature of the whole family!"
"They've probably been drawn by every cheapskate cartoonist who has freeloaded off them for years. Let's give them something special. "
"What? Salsa? Wine from Sonoita? My old Tombstone Epitaph T-shirt? I've got it! Let's give them a cow."
"Why don't you shop for something … while I study my French."
I've been ignoring my Duolingo app alerts. "Monsieur, you are blowing off ze language lesson again!" I push the "Oui" smiley face.
I plan on hiding behind my wife, "ma femme." When we hail a taxi, I'll say, "Bonjour, monsieur," and then, in a tribute to Marcel Marceau, I shall, with great flourish, point to my wife, say, "Ooh la la" and wait for her to speak perfect French while I just smile.
I've learned three phrases. "Oui,""Où sont les dessinateurs?" which means "Where are the cartoonists?" and "Je suis désolé de t'avoir piqué dans les yeux avec mon bâton de selfie." I'm sorry I poked you in the eye with my selfie stick. "Je suis un Américain!"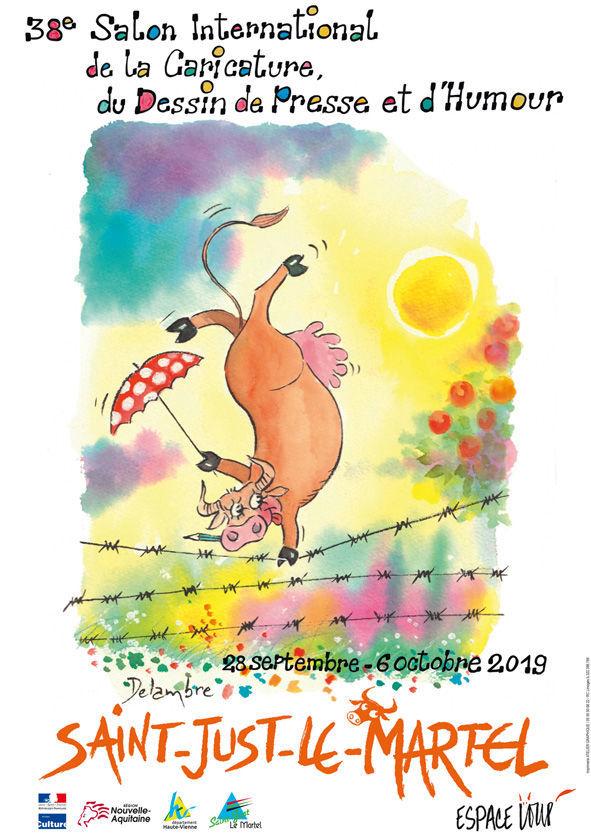 I made a reservation online at the "Hotel French-Name-I-Can't-Pronounce," in the Latin Quarter of Paris, where most of the American cartoonists will be staying for a few days of ink-sotted misbehavior, before we all take the train to St. Just, for the festival.
As soon as I got the online "reservation confirmed" I returned to studying old Jacques Cousteau specials.
Next morning I opened an email from the "Hotel French-Name-I-Can't-Pronounce" addressing me as "Monseiur." I feared the worst. French.
I wish it had been in French. "You card did not go through," was followed by the terrifying request: "Please call. Merci."
Call? What? And talk to an actual French person? In French? I panicked for two reasons.
Whenever I talk to people with foreign accents I unconsciously begin to mimic them. If I talk to a Brit, within five minutes I'm talking like Earl Fitzsimmons from Downton Abbey. I can't help it.
I learned French from watching the "Pink Panther" movies featuring Inspector Clouseau uttering such memorable French phrases as "Do you have a lie-sohns for your min-key?" A phrase that's good to know if I need to say, "May I have a lie-sohns for my cow?"
Will I use Inspector Clouseau's, "I was 'appy to have a rhe-um at ze 'otel" or "I am here to feeks your pheaun"? Doubtful. However, if Gerard Depardieu falls from the Eiffel Tower and lands in front of us I will be able to say, in my best French, to Gerard, "I believe you have rah-cei-ved a bimp on your 'ead."
Ellen is wise. "Mon Dieu, fool. Don't ask Parisians if they speak English! Make an effort to speak French first. They will appreciate you making an effort, and, because you will be talking like a French 2-year old, they will pity you and they will speak English."
Merci, Edith Piaf. If I call the "Hotel French-Name-I-Can't-Pronounce" and the nice man on the phone speaks French, and no English, I am still up ze River Seine without a paddle.
Translator app open, I dial. I rehearsed "Bonjour, monsieur!" over and over until I sounded as smooth as Pepe Le Pew. A cheerful man's voice answered from the other side of the planet. "Bonjour. Hotel Name-I-Can-Pronounce."
I sputter "Bonjour, monsieur" sounding like a cross between Maurice Chevalier and Gomer Pyle. After a moment of silence the man clears his throat. "Mr. Fitzsimmons? Thank you for calling us back. If you can give us your correct number we'll hold the room for you."
English! I dodged a bullet. I was so relieved. We resolved the matter at hand. I was fine until the end of the call when he said, "Adieu, monsieur."
Without thinking I replied, in my best Peter Sellers' voice, "Monsieur! I was very 'appy to have a rhe-um at your 'otel."