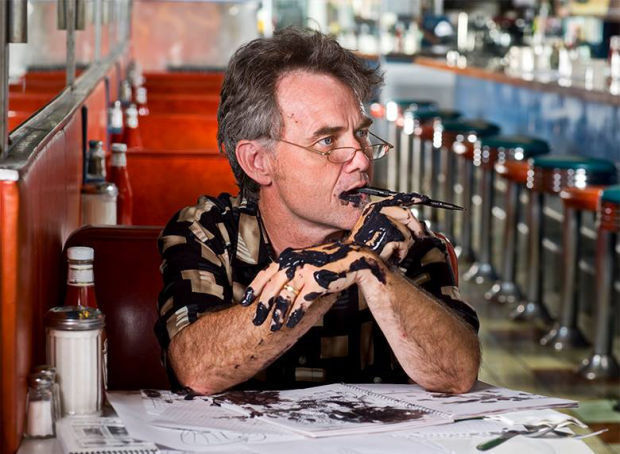 The following is the opinion and analysis of the writer:
I spent the morning on Zoom catching up with Lurlene, Carlos and Rosa.
Sour Frank is in rehab and learning to walk more than three steps without gasping for air.
Carlos is working on his food truck.
Rosa's collecting unemployment.
And Lurlene is still cashiering at the grocery store. "Thank God I ain't the manager. She spends all day at the entrance, stopping customers from coming in barefaced. I'd rather mud wrassle a javelina."
Carlos repeated his familiar refrain."Mask it or casket, amigos."
Lurlene told us, "If we get any blow back about wearing masks we have code names for them. 'Entitled Litter in the Express Lane' is my favorite. I also like 'Bananas in the Liquor Section', 'Tin Foil next to the Party Nuts', and 'Snowflake Clean up in Produce.' "
"I always look every customer in the eyes. I always smile. I might be the only person they've seen in a week or more! Pitiful things. One regular says he feels like Matt Damon on Mars. Some ask me what day it is. One customer says he's pretty danged sure every day is Groundhog Day. They either want to tell me their life story or get out before the damned corona virus gets 'em. I know the feeling! I'm cooped up in here all day, with God knows what floating around this corral.
"My customers are worried about rent. Jobs. Or they're scared to death 'cause they're high risk. Or they're caring for someone who's sick. Or worse, they want to tell me every painful detail of the death of a friend. I can barely hear half of them through their masks. I nod and nod and nod as I add up their totals.
"Last week one of our cashiers, Victoria, a pretty young thing, called in sick. She's stuck in quarantine."
"Uh-oh," we all said. Was Lurlene exposed?
"I'm getting tested tomorrow."
"Been less than a week. Anyway her whole family got exposed to it and one of her baby girls isn't doing well and, even scarier — her husband's on a ventilator, in Phoenix! Her mom blames herself for the whole family getting it. She was a custodian at a senior center, kept working through it all. Caught it from a co-worker who caught it from her teenager. Idiot thought a party would be a good idea.
"Before her mom was prepped for intubation a nurse held her iPhone up to her face so my friend could see her mom. She could barely hear her. 'Forgive me, mija' was all she said."
We all sat silent in front of our screens.
I reminded everyone to chill, because, after all, it's a hoax, right? —and it'll just go away. "And you know the only reason we have more cases is only because we have more testing. That's the reason why Tucson is so damned hot. It's because we have so many more thermometers than any other place."
Rosa was worried about her sister, Maria. "She's in Cactus Flats. She's a teacher and a single mom with kids. My nieces. She says it's no surprise the same creeps who did nothing after Sandy Hook would be happy to send our kids straight into a raging pandemic in the very same public school system they've been attacking and tearing down for decades!"
For the rest of our Zoom chat we talked about our pets and the video of the flash flood of black charred debris from the Bighorn Fire that's been circulating online.
Before leaving our Zoom chat I doubled back to ask Rosa what her sister's plans are for her kids. "Can they do online only or will she have to send her kids into the soup? Will she have to hose them down every night in the yard with Lysol? Bleach their clothes every day? What if they're asymptomatic carriers? Will she make them wear masks, and social distance, in the house so she doesn't get it?"
"Is she going to teach school in the fall?"
Rosa shrugged again. "My kid sister loves teaching. She told me if her district gives her no choice she'll go back." Rosa looked off in the distance for a moment. "Yesterday we updated her will."
On that abruptly sobering note, I noted my time was at an end and we held our coffee cups up in front of our computers, and toasted the coming week, wishing each other safety, health and sanity. And rain. Sweet rain. Ever onward, my friends. To better days ahead.
Catch the latest in Opinion
Get opinion pieces, letters and editorials sent directly to your inbox weekly!