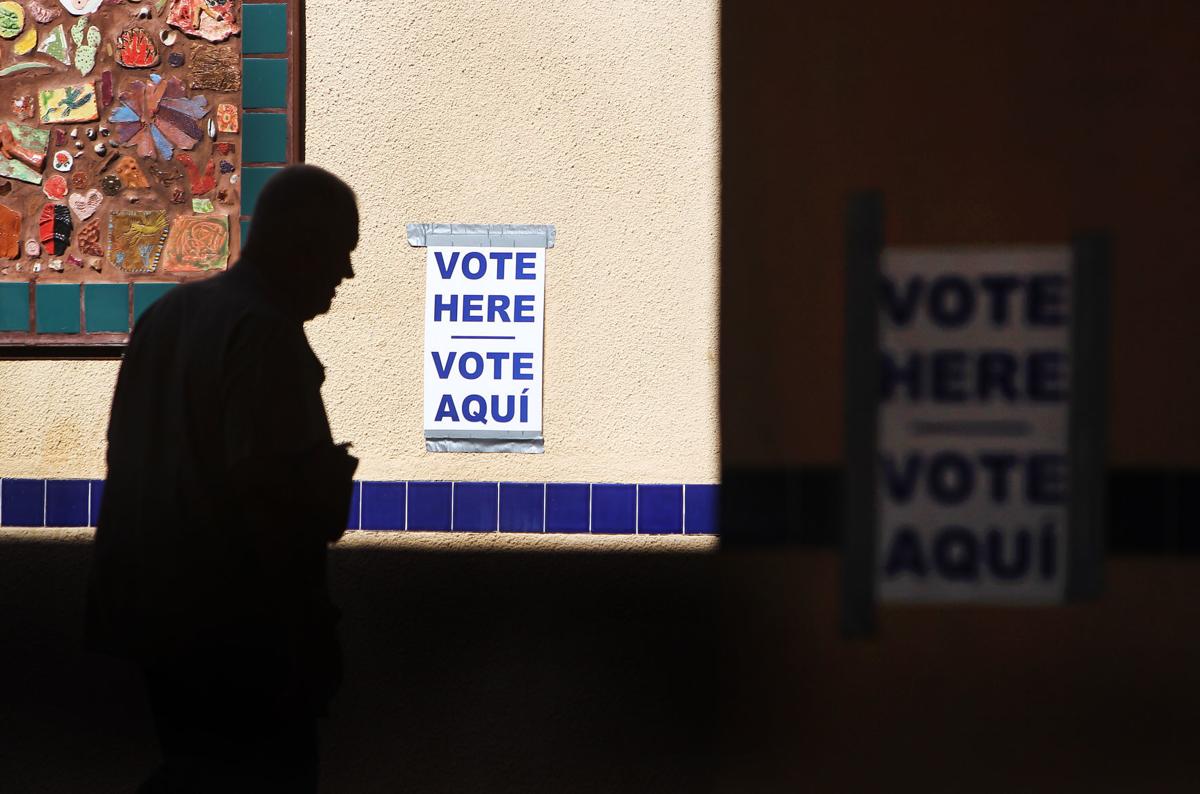 What kind of power do you have? How do you show you care about your community? How can you be instrumental in making changes you believe are important? These are questions that each of us has to ask ourselves. Some of us say it's our "concern for the common good," "patriotism," or because of "our faith."
The Pima County Interfaith Council offers our community a way to show its power and make a difference. The council, made up of over 30 faith communities and local nonprofits, is part of a larger state community of faith organizations representing a broad spectrum of people. Working together, we have a much stronger impact on important issues than each can have alone.
We invite you to our accountability session at 3 p.m. Sunday, Sept. 30, at St. Pius X Catholic Church's gym, 1800 N. Camino Pío Décimo.
At this event, we listen to candidates from both parties answer questions about issues important to all of us. We ask for answers about our concerns — your concerns — from candidates running for federal and state office in competitive elections in our region. These issues include funding for public education, health care, immigration, workforce development, food insecurity, and our environment. We have the opportunity to hear straight answers to tough questions that help guide our votes in the November election.
For this especially critical election season, the accountability session provides a major public event where candidates for the U.S. Congress and the state Legislature receive vetted questions about specific issues important to the community. All candidates relevant to the local Pima County area are invited to the event.
Competitiveness of their districts and the nature of the issues underscore the reason why certain candidates receive questions. This year candidates include those from U.S. Congressional District 2 (Democrat Ann Kirkpatrick and Republican Lea Marquez Peterson) as well as Arizona House candidates from state Legislative Districts 2 and 10.
This event is not a debate. PCIC does not tell voters whom to vote for as we are strictly nonpartisan. We support the issues that are important to our families. We want to know how candidates will fight for our issues so that we can be informed voters. After the election, we meet with those elected to remind them of their promises and to hold them accountable to us, their constituents.
At Pima County Interfaith Council, we believe that people working together have the power to effect change. We teach everyday citizens from all backgrounds and faith traditions how to collaborate and engage effectively in strengthening our communities. We are purposefully diverse. Our member organizations include communities of many faiths, as well as nonprofit organizations such as JobPath and the Community Food Bank. We are united around issues that our members have told us are important in their lives. We seek to teach communities to join together to demand solutions to the problems that face all of us.
Come and be part of democracy in action!
Nancy Smith and Anne Leonard are PCIC leaders from St.Pius X Catholic Church and Mountain Vista Unitarian Universalist Congregation.