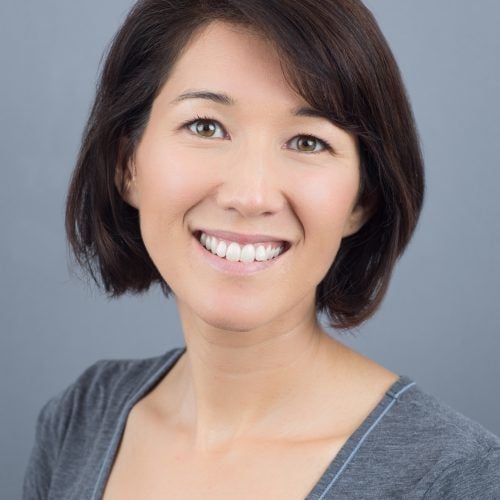 The youth-led march organized by the survivors of the Parkland High School massacre has inspired national attention, as students stand up to national policymakers and the NRA. Few people realize that right here in Tucson, youth-led movements can also make an enormous difference in the issues that affect teens most.
As a family nurse practitioner with more than a decade of experience partnering with young people in the field of reproductive health, I have seen firsthand what young people can do when given the chance. I partner with a 15-member youth leadership team to provide reproductive health education sessions to our community's most vulnerable youth and other local programs such as Tucson Urban League's Youth On The Rise and Child & Family Resources Youth Advisory Council facilitate youth partnership with great success. This is what I've learned along the way about letting youth truly lead:
1. Value young people as partners — not as objects or recipients of our services. Valuing youth as partners means relinquishing control and pushing back against the notion that youth can't be leaders without hand-holding from adults. The youth leadership team I work with runs its own educational sessions on reproductive health for teens; they organize the sessions, developed the curriculum and teach it themselves. As a provider, I offer appointments to young attendees the same day they attend the session — but until the appointment, the youth organizers lead and manage the whole session. Allowing teens autonomy has results. To learn more about creating a youth-adult partnership mindset, check out Advocates for Youth, a D.C.-based nonprofit that trains adults on youth-adult partnerships and why they work.
2. Create a level playing field for young leaders. Of the 15 members of our youth leadership team, only a third drive and/or have access to transportation. Many of them have paying jobs to help support their families — so they cannot participate in outside activities that will impact their paychecks. Offering transportation to and from every event via Uber and Lyft and paying young people for their time means that we have 100 percent attendance at every meeting. The young people want to do this work, but they cannot if we don't offer fair and reliable incentives. Our youth leadership team receives a $250 stipend every six months and two members of our team have been hired as interns who are paid hourly with above-minimum wages. At every meeting, our youth leaders receive food, transportation and money. Young people will be better equipped to make change if they are compensated fairly for their time.
3. Seek their input first, not last. Truly involving teens in efforts to improve our society's most pressing needs means seeking input first, not last. It means having teens generate ideas, or gathering timely data from the field, rather than simply running a program idea by them for approval. It's all too easy for adults to simply look at data trends to determine the focus of the work, when in fact the most crucial input is from teens themselves, via focus groups or one-on-one interviews. Youth themselves often understand better than adults what the issue is and how it could be tackled. Parkland High survivors summarized this best when they observed: "We are losing our lives while adults are playing around."
4. Have fun. Young people will work hard for their cause, but they also need opportunities to unwind. Providing funding and opportunity for fun events where they do no work — just play. Doing so teaches our youth leaders about self-care and helps them build lasting relationships with one another.
The Parkland shooting survivors tell us adults should either #lettheyouthlead, or #stayintheirownlane. Here in Tucson, we should learn how best to support our youth in strengthening our entire community.
Joy Baynes is a family nurse practitioner at El Rio Community Health Center.