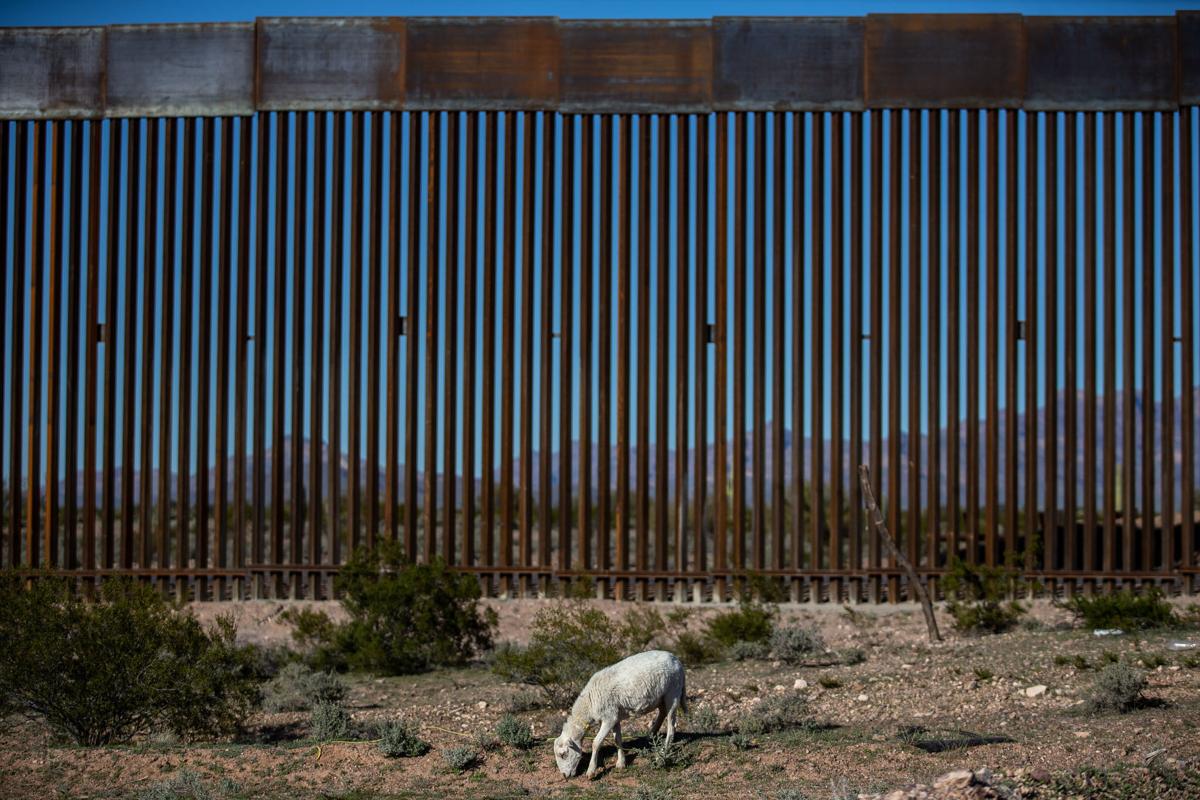 I am sending a note in praise of a local official, not to complain. There was a state award from the Arizona City/County Management Association recently presented to Tucson City Manager Michael Ortega. The award was created to recognize city/county managers who demonstrate the highest level of professional excellence in local government and who made life contributions in serving the profession.
Ortega, hired in July 2015, has successfully managed four structurally balanced budget cycles that improved the city's bond rating, recommended cost-of-living adjustments for employees and reorganized city departments to create better communication and thereby a more effective government. Full disclosure: I was on the citizen committee that recommended him.
He helped guide two voter-approved five-year tax programs that fund our street work and public safety departments. Mr. Ortega is a credit to his profession and our city is a better place because of his work as city manager.
Stonegarden created untenable obligations
Re: the Feb. 12 Local Opinion piece "Petty rejection of Stonegarden grant felt by rural voters."
I was a community member who attended the lively Pima County Board of Supervisors meeting last year that resulted in a 3-2 vote to accept the federal funds. Andrew Gullo claims in his opinion piece that supervisors voted to reject this funding because it could not be used to help fund the Casa Alitas migrant shelter in Tucson. This is far from the complete picture.
By December 2019, the board had discovered Stonegarden funds were paying senior officers nearing retirement excessive overtime for border security work. Unfortunately, per the Star's excellent Dec. 11 article "Pima County: Using Stonegarden grant for border security costs taxpayers," every $1 paid in overtime to these officers was creating an estimated additional $6 in unintended long-term pension cost obligations for county taxpayers.
This month, the supervisors did the responsible thing. They said no more "free federal money" that will cost local taxpayers millions, and that is definitely not "petty" cash.
Emperor Trump demands your loyalty
The peasants who dared to attempt to rein in the all powerful master of the Oval Office with something as petty and antiquated as the U.S. Constitution have been vanquished. That rogue, Adam Schiff, and his henchmen were defeated by the Royal Guard stationed in the Senate to protect his majesty from useless concerns, like the rule of law, meant to apply to lesser beings.
To be certain that nothing touches the emperor, Count No-Account William Barr, who swore allegiance to the emperor with many others, is standing by to mete out justice to anyone named by his majesty and Fox News.
Traitors, who gave what the emperor declared to be false witness, were banished from the Palace at 1600 Pennsylvania Ave.
Now the emperor travels his domain, visiting his subjects, inciting unrest and fear for the future unless they continue their unquestioned loyalty and support.
Now that we have observed the lack of integrity and truth from the GOP-controlled Senate in the acquittal of Donald Trump, what has resulted is this president going full frontal with continued flagrant abuse of power and interference in the judicial system. This is evidenced by recent comments by Trump about the outcome of Roger Stone's trial and felony conviction.
Why should the wealthy financial backers of Trump not be subjected to the same principles of law as all other citizens of this country? We have a corrupt and documented pathological liar of a president and his supporters just look the other way?
Beware that if presidential powers continue to go unchecked, our democracy as we once knew it will disappear. We no longer have those checks and balances as outlined in our Constitution. Get out and vote and encourage all family members, friends, colleagues to do the same. For we are also slowly losing our rights to vote!
Border wall construction is an act of compassion
Objections to killing cactus in order to build effective border walls continue. That raises the question: How many saved saguaro are worth the loss of a human life? Zero? One? Fifty?
Some supporters of undocumented immigration will immediately say it doesn't matter because there is no proof that some undocumented immigrants kill innocent people. Anyone who pays attention to the news knows that is not true. But those are not the human lives I am talking about in this case anyway. Effective border walls can save the lives of migrants.
Walls discourage or prevent people from trying to travel through dangerous desert areas where hundreds have already died. Effective border walls might even save more lives than placing water supplies in the desert. All who want to prevent migrant deaths in the desert should join with those who want to minimize illegal immigration by supporting construction of effective border barriers.
Heartbreaking to see Organ Pipe destruction
Re: the Feb. 12 opinion piece "Trump's wall is bulldozing borderlands, wrecking ecosystems."
My heart breaks to hear about the ongoing environmental destruction of our unique desert jewel, Organ Pipe Cactus National Monument. Organ Pipe made us northerners fall hopelessly in love with the desert. We'll never forget the forests of flaming ocotillos!
Our many hikes up to Bull Pasture and back through Estes Canyon were beautiful beyond description. As you gain elevation the view of a moonscape wilderness grows increasingly magnificent in its size, splendor, and solitude. Much of the unobstructed view extends into Mexico. We tent-camped in an isolated five-site campground at Organ Pipe many times over the past 35 years and never felt threatened. We often drove the long deserted dirt road to Quitobaquito Springs where a quiet Mexican road paralleled the border fence that appeared to be welded railroad ties.
Yes, it breaks my heart to know what is happening there now.
A vindictive president, a faltering democracy
The rule of law, that which makes our government a democracy, is now in serious jeopardy. All courtesy of this authoritarian president, who is reaching into the criminal-justice system to alter the justice system. So if you do what is right, tell the truth and obey the law but offend the president, you will be crushed by his vindictiveness. After his sham Senate impeachment trial, this is what we now have, a ruthless and vindictive person bent on destroying anyone who speaks out against him or speaks the truth of what happened.
This sounds like we are living in Russia, or maybe China. But we, citizens of the USA, are at risk of losing what we think of as our democracy. In my lifetime, we had two parties, but they both agreed that the Constitution and the rule of law was supreme, not the ego of a president who will do anything to bend those who oppose him to his will and attack, threaten and destroy those who oppose him.
Dems' grandiose plans scaring off moderates
The idea is to rid ourselves of this abomination and virus threatening our very way of life, right?
It seems to me that Democratic candidates would do better to stop trying to scare moderates to death with grandiose proclamations for a suddenly, radically, different future and begin concentrating upon explaining how they will in some realistic fashion, within the constitutional framework of a free and caring people, repair the incredible damage done to our democracy by Donald Trump and the enabling, "remain-in-power-at-all-costs" Republican Party.
People aren't going to be comfortable contemplating some kind of immediate "war" on large corporations, the drug companies, and the military/industrial complex. A war that sounds more like Trumpian rhetoric than some carefully thought out alternative to his disgusting me-first, lying-based effort to destroy what millions of our people have died or been maimed to protect.