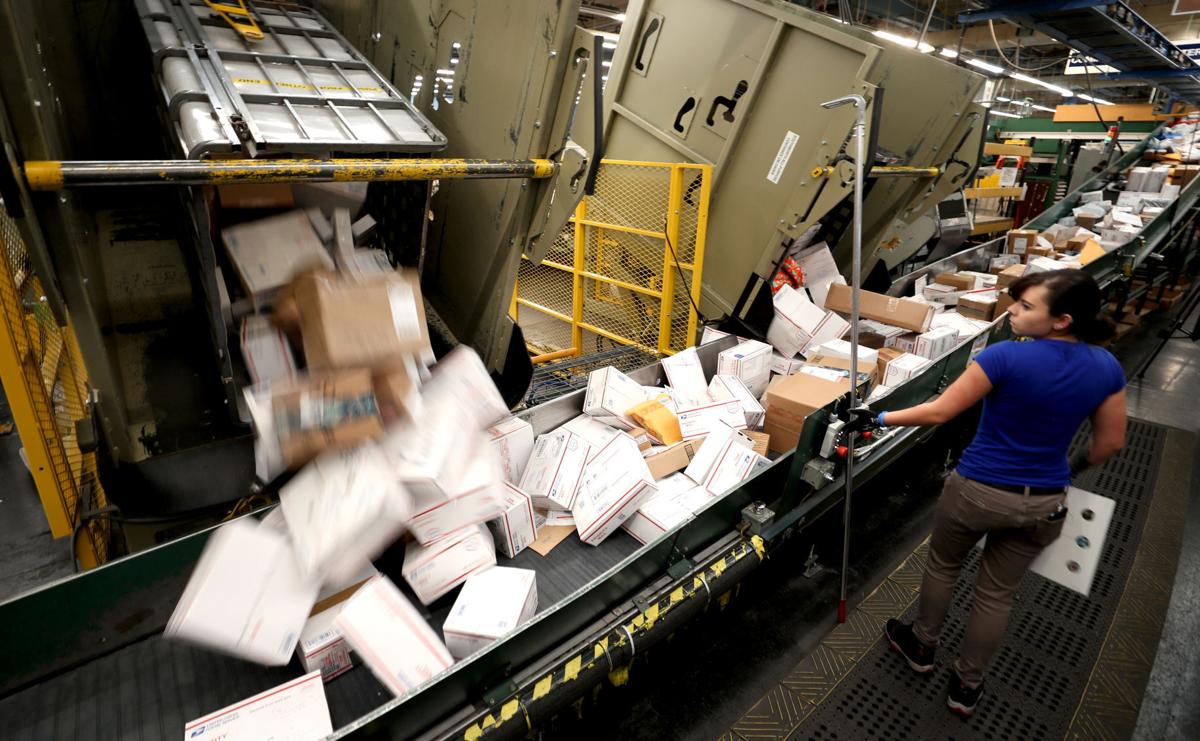 Teachers, the 'last responders'
We revere our Pima County physicians, nurses and medical personnel on the front line fighting COVID-19. They put themselves in harm's way and are true heroes.
We honor our police, firefighters and unionized public employees for being first responders in all times of crisis.
Why are TUSD teachers, unionized public employees, last responders?
Censorship hinders advancement
Doctors, as any other Americans, are allowed to have opinions. That's why you seek more than one of them when seeking medical help. As medical professionals, they should be allowed to debate and not be shamed into silence. Censoring of scientists is our national shame.
Science thrives in an environment that allows the free exchange and debate of ideas. When scientists are fired and mocked for challenging "conventional wisdom," this will kill science, as that's how science progresses by pushing the envelope/frontier of knowledge. Censorship is the modern day equivalent of book burning.
Censorship disrespects the First Amendment and will ruin our democracy, which requires proper debate to inform our citizens and allow them — not exorbitantly wealthy and scientifically illiterate "elites," such as Bill Gates and George Soros — to decide what is the best for society.
We should be deeply concerned by the actions of Google and other "Big Tech" companies to control "debate" by abrogating our right to speak out and be heard.
Re: the June 21 letter "Supreme Court wrong on birth control."
People think of "America" as "The Land of the Free." I am sorry to say that phrase is no longer relevant. The recent decision from the Supreme Court to allow employers to prevent me and every other woman from receiving birth control is unimaginable.
Reproductive rights are non-negotiable. It is important to have control over bodily autonomy. There are many inequalities facing women, especially for women of color, from getting access to birth control and family planning services.
This rule only shows how far behind America is. Having control over my body is not up for debate. The cost of birth control is high, but buying Viagra is not. No one lifts the price of Viagra for men or controls their body so why should women face this?
Having access to birth control and other forms of contraceptives uplifts women and allows them freedom to thrive and be independent. America needs to go forward, we cannot go back now!
A healthy immune system goes a long way
Another week and another press conference from Gov. Doug Ducey and Dr. Cara Christ ignoring healthy living. In all of their conferences, they state that every decision made is based on health data. In April, Phoenix New Times published an article discussing how important a strong immune system is in fighting COVID-19.
It discusses how to improve your immune system using exercise, nutrition, hydration, sleep and reducing stress. It quotes Dr. Jessica Lancaster, an immunologist from the Mayo Clinic, Dr. Zhen Yan of the Virginia School of Medicine and Dr. Beth Jacobs of the University of Arizona, and describes how important all of these things are for fighting COVID-19. Somehow Ducey and Christ have missed this article in their data research, and instead found a parallel between health clubs and bars, in regards to contagion.
How about preparing us to fight the virus and open the gyms?
Federal stimulus must continue
I am tired of the specious argument that people would rather get an additional stimulus check rather than return to work. What work? In Tucson, a large proportion of people work in tourism, food or services industries, which are effectively shut down. For many people there is no job to go back to.
And to argue that $200 a week would suffice, which is not enough to pay for food, shows how out of touch the Republican party is. The current federal inaction highlights the absurdly low federal and state minimum wage where people can barely support their families with the basics of life in normal times much less in this time of crisis. It is time for the federal stimulus to be maintained.
More importantly, it is time for systemic change.
Break-in ad shown lately on TV is a farce
As I have spent more time getting my news from print, online and broadcast, I've grown weary of the political smear ads on television. They're really a turnoff. Especially the commercial about the mother with her scared child, calling 911, and being put on hold.
The chances of this happening are rare. These desperate fear-inducing messages are an insult. But then, it's politics as usual, isn't it?
Museum appropriate for Confederate flag
It seems there's a dust-up behind the current COVID-closed doors of the Arizona Historical Society, involving the removal of the five flags displayed in the entryway. They consisted of the Spanish, Mexican, Confederate, United States, and Arizona flags comprising a visual trajectory of Tucson's governance since her inception in 1775.
In an abundance of political correctness, it has been deemed wise to remove all of the flags rather than display the controversial Confederate flag. I understand the wisdom of removing public displays glorifying a past painful for so many. It should be noted, however, that the flag in question is not the infamous battle flag, which has become so inflammatory, but rather the First Confederate National Flag, which has horizontal stripes and not the notorious "stars and bars" configuration.
In this context (a museum charged with illuminating the truth of an unvarnished past), I find this a misstep and in grave error.
Mark Kelly will fight to protect the ACA
As a physical therapist who practiced in Tucson, I saw the best and the worst of our health-care system before and after passage of the affordable care act. Before the Affordable Care Act, the cost of coverage spiraled annually. Many had no coverage.
Many had insufficient coverage because of poor policies. Many with preexisting conditions were denied or overcharged. There were many unnecessary tests and procedures being performed.
With the ACA, costs continued to rise but not as severely. More people had coverage. Better policies actually covered their needs.
Preexisting conditions could not be denied or overcharged. Many unnecessary tests and procedures were reduced. Although the ACA wasn't perfect, it was an improvement.
Today the ACA is under threat. That is unconscionable with COVID-19 increasing the number who will need care, will lose their employee-sponsored benefits and will now have a preexisting condition.
We need to send Mark Kelly to the Senate to protect and improve the ACA. He will fight for what's best for all of us.
November election? Why not earlier?
President Trump has been talking about the possibility of delaying the Nov. 3 election. He feels that mail-in ballots could cause a delay in determining the presidential winner.
I'd like to point out a couple things. First, all 50 states have had some form of mail-in ballots for years. Absentee ballots, by their very nature, are mailed in.
Second, if results are possibly going to be delayed, wouldn't it make more sense to have the election early rather than late? I'm ready to have the election next week. How about you?
Let's make sure votes are counted
Someone (our fearful leader) is desperate to suppress our vote. When all else fails, appoint a crony as the Postmaster General and immediately slow down the mail. Even though elections cause a predictable surge in mail, do not allow employees to work overtime to process that mail in a timely manner! We can outfox this effort.
In November, during the most important election of my 64 years, everyone that is able should deliver their mail-in ballot to a drop off site. This will reduce the mail for the Post Office to process, and it ensures the County Recorder's Office has our ballots. Today, I dropped off my ballot at a nearby collection point: Woods Memorial Library. It was fast and easy. I never left my car.
The most important right we have in the United States is the right to vote. Elections matter. Regardless of the candidates you support, please exercise your right to vote.
What's happening out in Eloy?
Re: the July 30 article "Early DACA recipient is released from immigration lockup in Eloy."
With joy I read the July 30 article about the release of the DACA recipient from the Eloy Immigration Detention Center. With sadness I read of his diagnosis of COVID-19, contracted at the center. Earlier in July, an opinion piece signed by multiple local pastors outlined the problems at Eloy.
They strongly pointed out that many at the center could appropriately be released into the community and still follow through on legal steps required. Who in our government is monitoring the center?
Who in our government cares? Many of us are writing our congressional representative and urging them to pay attention. Please join in this action.
Care about those who have few to advocate for them, and urge our senators and representatives to do the same. They will be on home ground soon and could certainly make a stop in Eloy.
We need more women's sports coverage
I have been a Daily Star subscriber for 20-plus years. I have noticed over these years that women's sports are consistently under reported. For the last week, I have had my son, a sports fan, look through the sports page to find any mention of a female athlete or team; there are days that he can't find any news!
My son and I have had numerous conversations about why women athletes are not promoted, sponsored or reported on. It would be great to see an entire sports section dedicated to women's sports one day!
Ellen Ruble and Liam Lindeman
Star features two men who 'get it'
What a perfect pairing! A David Fitzsimmons cartoon alongside a well written article by Edward Celaya about "Who runs Arizona … the women." Bravo to these two men who "get it." I have been furious for weeks with our governor who has blindly followed the president and his pathetic non-action concerning COVID-19 and how it has negatively affected our state. Those two men, Doug Ducey and Donald Trump, need to get out of the way and let the women take charge.
The United States Postal Service is a time-honored institution that employs thousands of Americans, including veterans, and is essential for the maintenance of a functional democracy. In the age of COVID-19, having a healthy and strong postal service is more important than ever.
More and more Americans are relying on the USPS to deliver medicines, food and essentials now that social distancing is a matter of life and death. The USPS is a lifeline for all Americans, regardless of age, gender, race, disability or socioeconomic status.
Congress must make supporting the USPS financially a pressing priority. This is a no-brainer, nonpartisan move that will help millions of Americans and likely save lives.