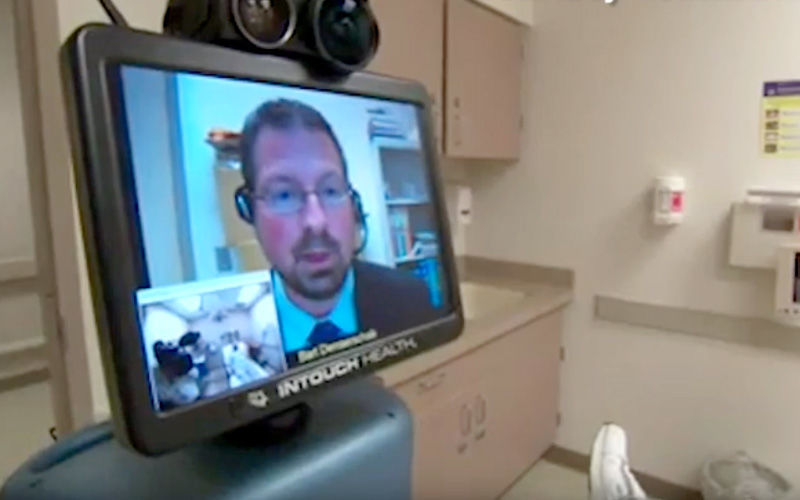 The following column is the opinion and analysis of the writer.
Twenty years ago, my husband focused his dissertation research on how a novel technology known as "telemedicine" could be used to deliver health care at a distance to rural populations. At the time I smirked: Who would willingly give up a personal relationship with their doctor? How could anyone believe that the "laying on of hands" could be replaced by a practitioner miles away through a TV screen?
Up until three weeks ago, I largely maintained that skepticism. Despite advancements in technology, I did not believe that we could feel the same connection, the same understanding, with our primary care patients through a remote encounter.
And then COVID-19 came to our community. Because our patients have complex medical conditions — diabetes, heart disease, organ transplant, asthma and advanced age — they now face an additional threat from a potentially deadly virus. To compound matters, for their safety, they were asked to self-isolate at home — often cut off from the support of family and friends and have lost access to grocery stores, exercise centers, specialist offices, etc. However, the almost overnight appearance of this virus does not mean our patients' other illnesses have gone away. Heart failure, diabetes and emphysema can all be as dangerous as a contagious disease if they are not managed.
Desperation has brought us into a new era of health care. Over the past few weeks, we have moved from almost 100% in-person visits to a majority of our care delivered over telemedicine. And I am relieved at how wrong I was about "virtual visits." I do feel a deep connection when I see a patient in their own home, surrounded by their mementos and family photos. When I am invited into their home via telemedicine, I witness a different side of them, despite perhaps having known them as a patient for close to 20 years. Most importantly, is the insight I gain medically; I can see where the medications are kept, whether the bottles I prescribed are there, maybe even what is in their refrigerator. "Hey is that an exercise bike behind you, underneath all the laundry?"
Because telemedicine can now be delivered with a minimal amount of equipment, we have been able to increase our access to meet patients' needs. We can be available seven days a week and much longer hours to hopefully save our patients from a visit to an urgent care center or emergency room where they might be at greater risk.
Of course, in medicine, there is no single solution to meeting all of our patients' needs. Sometimes we must see and examine our patients in person. Many patients will prefer to have that direct contact. We will likely need to offer some combination of the two in order to deliver a complete spectrum of care.
However, until there is a cure for the virus, telemedicine may be the antidote to isolation. Nurses and doctors can now use telemedicine to reach across social distancing to care for our patients in their own homes.
Lisa Soltani, M.D., MPH, is a primary care physician and a medical director at El Rio Community Health Center. She is also a graduate of the Tucson Public Voices Fellowship.
Catch the latest in Opinion
Get opinion pieces, letters and editorials sent directly to your inbox weekly!