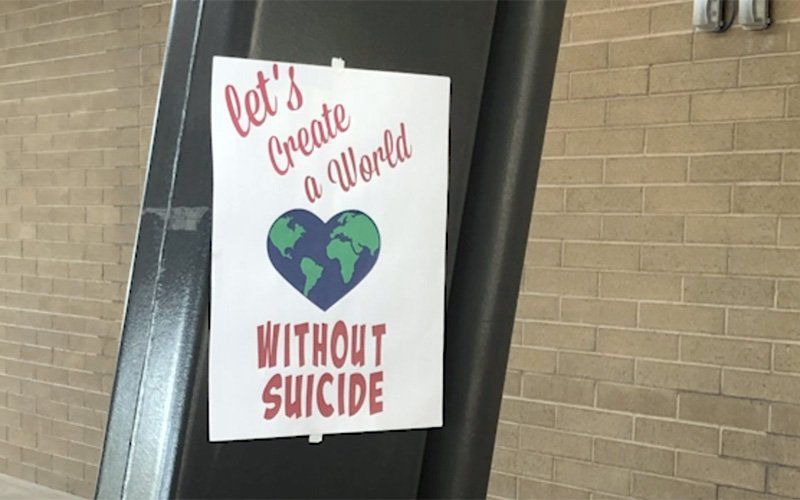 The following column is the opinion and analysis of the writer.
On Feb. 7, 1989, I got the call no parent ever wants to get. On the other end of the line was my son's roommate. Just 18 years old, my son Leslie had shot himself and was dead.
Leslie had been happy and had always loved to make people laugh. He had a cheeky smile and was popular with friends and with girls. He had been a comedian of sorts starting as a baby, when he had learned what a charge he got out of having people laugh at him. How could this possibly be my son the person on the phone was talking about?
No mother should go through what I have. And yet, far too many have. When it comes to gun deaths, the U.S. stands alone. By early February, the U.S. records more gun deaths in the calendar year than peer countries will the entire year. This is a staggering statistic, and it's why this week is National Violence Survivors Awareness Week.
For many of us whose lives have been forever changed by gun violence, sharing our stories has become a way to channel our loss into action.
Nothing can bring our loved ones back, but political and cultural change — from strengthening our gun laws here in Arizona and across the country to raising awareness about how to securely store firearms — can save other families from experiencing what ours have.
For me, it has taken decades to share my story. The days and months that followed Leslie's death were surreal. I was retraumatized upon waking every day, and relived the day and the scene of his death like an endless video that played in the background of my daily life. Nothing would make it stop, and I feared for my sanity.
In 2015, a friend introduced me to Moms Demand Action for Gun Sense in America and encouraged me to join. I joined, deeply concerned by the school shootings and mass shootings I had learn of from afar. At the time, I didn't identify as a gun violence survivor, since I hadn't been shot myself.
But in the years since Leslie's suicide, I've realized that I, too, had to rebuild and recover from the devastation caused by a gun. It hasn't just taken me 31 years to tell my story. It has taken me 31 years of actions to reclaim my life and salvage it. It has taken me that long to weave my grief into the tapestry that has become my life.
Late last month, I shared Leslie's story during a breakout session of a training organized by the Everytown Survivor Network, a national network of people personally affected by gun violence. As I looked around the room, I felt comfort in what I saw — other survivors, all talking in small groups about when gun violence became personal for us.
We came from different states, different backgrounds, and different parts of the political spectrum. Some were proud gun owners. What united all of us is that we had a story to tell about why we fight for gun violence prevention. And we knew that the more of us tell our stories, as hard as it sometimes is, the more powerful we are together.
During my grieving process, what I wanted to see most were people who had lived through what I had and had found peace and joy again, something I couldn't fathom. As I shared Leslie's story in that room, surrounded by dozens of other survivors, I was finally seeing it.
Kelley Ireland is an Everytown Survivor Network Fellow. To read stories from gun violence survivors across the country, or to post your own, please visit Moments That Survive.