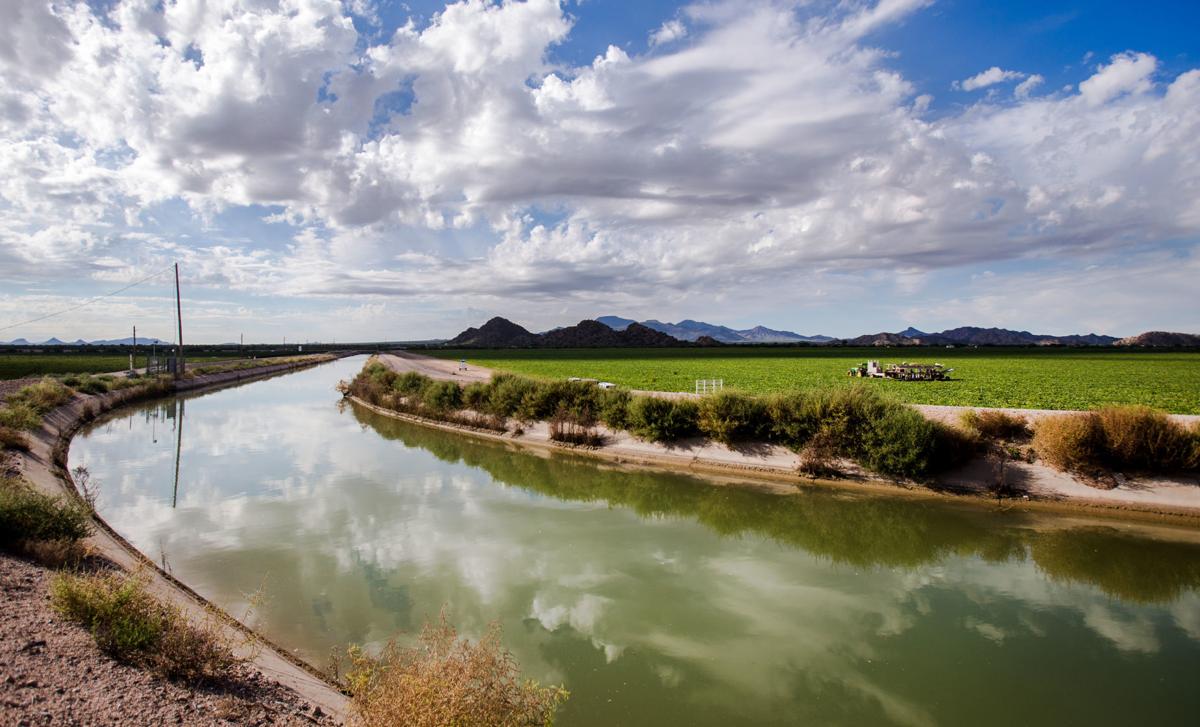 The following column is the opinion and analysis of the writer.
Water is the most vital natural resource for all life on Earth. In arid Arizona, where water is clearly not abundant, we understand that the availability and quality of water play an important role in determining not only life but also quality of life. In desert areas, we are highly dependent on groundwater mining for our livelihood.
Arizona has some of the most far-sighted — but limited — groundwater laws in the United States. In 1980, when the state saw rapid declines in groundwater levels, it passed the Groundwater Management Act; mandating conservation from all sectors in order to regulate groundwater in the Active Management Areas (AMA). The AMA is comprised of five geographies: Prescott, Phoenix, Pinal, Tucson and Santa Cruz. Within the Groundwater Management Act is the sustainable goal of achieving safe yield by 2025. To achieve safe yield, an equal balance needs to exist between extraction and recharge of groundwater. This is meant to ensure that water pumping can safely occur without causing ecological damage.
As we near 2020, it has become increasingly evident that Arizona will fail to reach safe yield in 2025 — specifically in Tucson.
The 1980 Groundwater Management Act has been successful since its inception; however, recent years have shown slippage in progress. We are still mining too much water, with Tucson especially dependent on groundwater. The recent development of SaddleBrooke Ranch, a luxury retirement community that is now 1,000 homes strong, with 5,600 total planned, serves as an exemplar of this dependency and its shortcomings. This is one of many suburban developments surrounding Tucson where water tables are falling and are likely to continue doing so. The Arizona Department of Water Resources forecasted that groundwater levels under eight Tucson-area subdivisions, including SaddleBrooke Ranch, will drop at least 625 feet in the next century.
Even with the forward-thinking measures of the Groundwater Management Act, groundwater use remains largely unregulated. State law doesn't require private water providers, like the SaddleBrooke providers, to report to the state how fast their water levels are falling each year.
Excessive groundwater extraction is a threat to people for a multitude of reasons. One is the conservation of water for existence but also for safety. Extensive groundwater mining results in anthropogenic geologic hazards such as land subsidence and earth fissures. Torrential monsoon rains can wreak havoc and cause fissures to widen and deepen, presenting additional hazardous conditions threatening people and infrastructures. There is no telling where fissures will occur, they can appear anywhere, meaning massive and costly damages to homes and businesses. Fissures provide a conduit to deliver runoff and contaminated waters to basin aquifers; because groundwater is hard to reach and flows slowly, it is much easier to pollute than to clean up, also harming the quality of our very limited water.
To make Arizona water smart in the face of population growth and a changing climate, we need to commit to the safe yield, even if it takes longer to reach than 2025. To do so, we must reduce dependency of groundwater and increase the reliability of surface water supplies. All water sectors in Tucson should contribute to reducing groundwater use. Additionally, Tucson needs better CAP and reclaimed water access and to invest in renewable supplies. Suburbs in Tucson lack easy access to CAP. Brining CAP water to Tucson is energy-intensive but investment in photovoltaic solar power can be used as an offset to the energy used and further help in preventing environmental damage .
Climate change research predicts the Southwest will become more arid, leading to a major drought, which heightens the need for water conservation.
Jasmine Iniguez is a student in the School of Sustainability at Arizona State University.