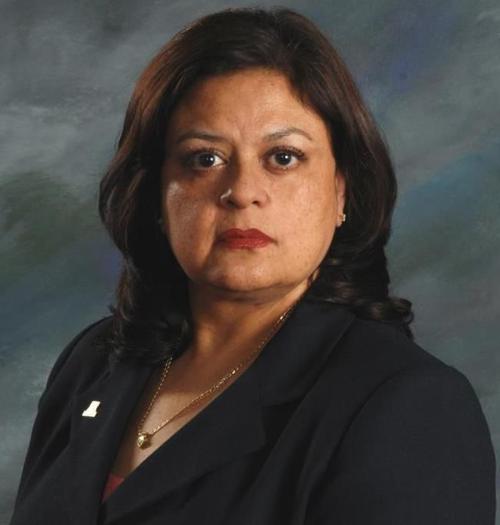 The following column is the opinion and analysis of the writer:
It has been almost 10 months since the first U.S. COVID-19 case was announced in January, and we were catapulted into the Jetsons era and all things virtual. As we Zoom through life with no end in sight, two nagging questions torment us. How will this affect our children? And, how can we best protect them?
The threat of illness, job loss, money stress and restrictions to control virus spread can be overwhelming. Sheltering in place is a blessing with more family and outdoor time, and less driving time. But stay-at-home edicts can lead to loss, loneliness and longing to spend time with loved ones.
The Centers for Disease Control and Prevention risk guidelines demystify the risk of infection. The lowest risk is staying home and engaging others only virtually. More risk is taken in small outdoor gatherings with individuals from different households staying 6 feet apart, wearing masks and not sharing objects. Medium-sized gatherings with attendees from outside the area, staying 6 feet apart, have higher risk. Large gatherings, with attendees from outside the area, not staying 6 feet apart have the highest risk.
Protecting physical health is important, but serious mental health risks must also be considered. As we shelter in place, minimizing risk and maximizing mental and physical health is a critical balancing act. However, risks and necessities are not equal for everyone, so we must each choose our optimal combination.
Social isolation and loneliness are associated with anxiety, depression, suicide, a 29% increased risk of heart disease and a 32% increased risk of stroke. As flu season approaches and an upsurge in COVID-19 is expected, it is important to explore how to help reduce mental stress and loneliness to thrive in the coming months.
During crises, family often provides added support. But what if they are not around or able to help?
"Pandemic pods" and "bubbles" are on the rise to help with education and social needs in controlled and safe engagements. Pandemic pods are groups of three to 10 students who gather to learn together in someone's home. A parent or paid teacher helps with lessons and learning. There are strict rules for isolation that must be agreed on and followed to avoid COVID-19 infection. This minimizes possibility of virus exposure and lowers parent's stress while increasing socializing and learning opportunities.
"Social bubbles," "quran-teams" or "social pods" can also be formed to provide a social outlet. Again, strict rules must be developed and followed to protect everyone's health. The number of personal interactions expands but is kept small for safety. Pods and bubbles provide social interactions, including study buddies, tutors, or extracurricular activities to help parents survive the overload.
If you are not ready to expand personal interactions, be creative, expand your activities. As children struggle with loneliness, they may benefit from any interaction including talking about any topic, riddles, jokes, laughing, arts, crafts, cooking, meditation, yoga, music, singing and dancing. Outdoor activities such as bike riding, camping, hiking and neighborhood walks provide bonding opportunities. With a little imagination, math, reading and science can be incorporated into any activity.
Much has changed since January. Our new normal includes masks and words like social distancing, shelter-in-place, community spread, contact tracing, super-spreader and even covidiot. As we struggle to protect our children and meet all our obligations, let's remember we all in this together. Most importantly, let's focus on preparing them for life's challenges with tools like self-efficacy, empathy, joyfulness, love of learning, critical thinking, problem-solving and resiliency.
Sofía Martínez Ramos, M.B.A., Ph.D., is president of Luminario Education Strategies. She is an education, career and leadership consultant with over 20 years of higher education experience.
Catch the latest in Opinion
Get opinion pieces, letters and editorials sent directly to your inbox weekly!