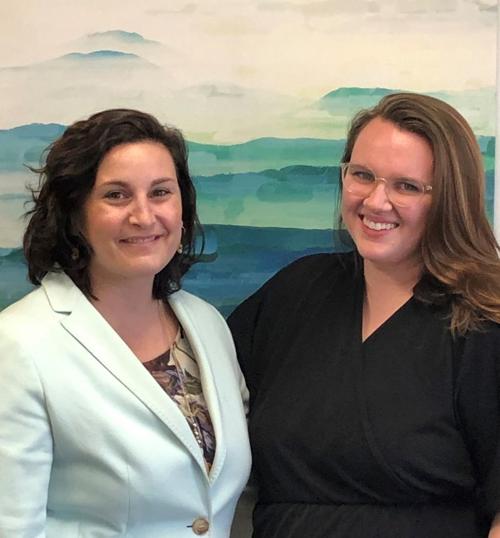 The following column is the opinion and analysis of the writers.
As we write this, our clients in the Pima County Jail, Arizona Department of Corrections and federal immigration detention are sitting in their tiny cells, watching the news. They are watching stories of COVID-19 spreading rapidly in nursing homes, densely populated cities and in detention facilities around the world. Our clients are wondering when COVID-19 will come for them.
The CDC has said for months the best way to prevent COVID-19 infection is social distancing. The structural reality of detention facilities is that social distancing is impossible. Pima County Jail inmates eat, sleep and shower within a foot or two of multiple people.
Many of our clients sleep and spend a significant portion of their day in a large room filled with numerous bunk beds.
The captains in charge of our local jail are doing excellent work keeping the facility clean and the people inside safe, but jails are still not the best places to wait out a global pandemic.
Motivated by concerns over COVID-19 and its catastrophic potential, lawyers with Pima County Public Defense Services dedicated hundreds of hours over the weekend of March 21-22 to identifying incarcerated members of our community who should not be detained in light of COVID-19.
The Pima County Attorney's Office indicated it would consider agreeing to some of our clients being released, if we did the work to identify them.
These were nonviolent offenders, often with no victim involved in their cases. The majority of these people were incarcerated for personal possession of illegal drugs — indicative of a medical condition, not inherent criminality.
We provided a list of 140 names to the Pima County Attorney's Office for consideration. At the conclusion of our efforts, a group of approximately 34 were agreed to, and the Pima County Superior Court ended up releasing 28.
On April 3, the court met with the last of this group by video link to the jail, heard the motions in support of their release as advocated for jointly by the Public Defender and the County Attorney's Office, and released them.
Observing these proceedings was at once somber and joyous. A number of clients responded to the court's order with tears of relief, and profusely thanked everyone involved.
The fear and distress and anxiety associated with being incarcerated during a global pandemic visibly melted away. These people are now able to help their families through what has proven to be one of the most trying times in our modern history — grocery shopping for their older parents, helping their children navigate online learning, and working to support spouses who lost their jobs.
This pandemic raises a lot of questions, including who we choose to detain and why, and who we choose to isolate and separate from our community. Some of the people released were accused of possessing less than a gram of drugs — that is less than one sugar packet. These people should not be detained — not now, not ever.
In the wake of our community's monumental response to COVID-19 and as the circumstances of our lives begin to return to normal, or a new normal, we urge our community to reconsider the necessity of pretrial incarceration and the cash bail system.
To remember how the people released in late March and early April returned to their communities with humility, purpose, and dedication.
COVID-19 did not create these traits; our clients possessed them all along. Their humanity has always been there, and our humanity would be enhanced by recognizing and embracing it.
Sarah Kostick and Jenna Johnson are assistant Pima County public defenders.
Catch the latest in Opinion
Get opinion pieces, letters and editorials sent directly to your inbox weekly!