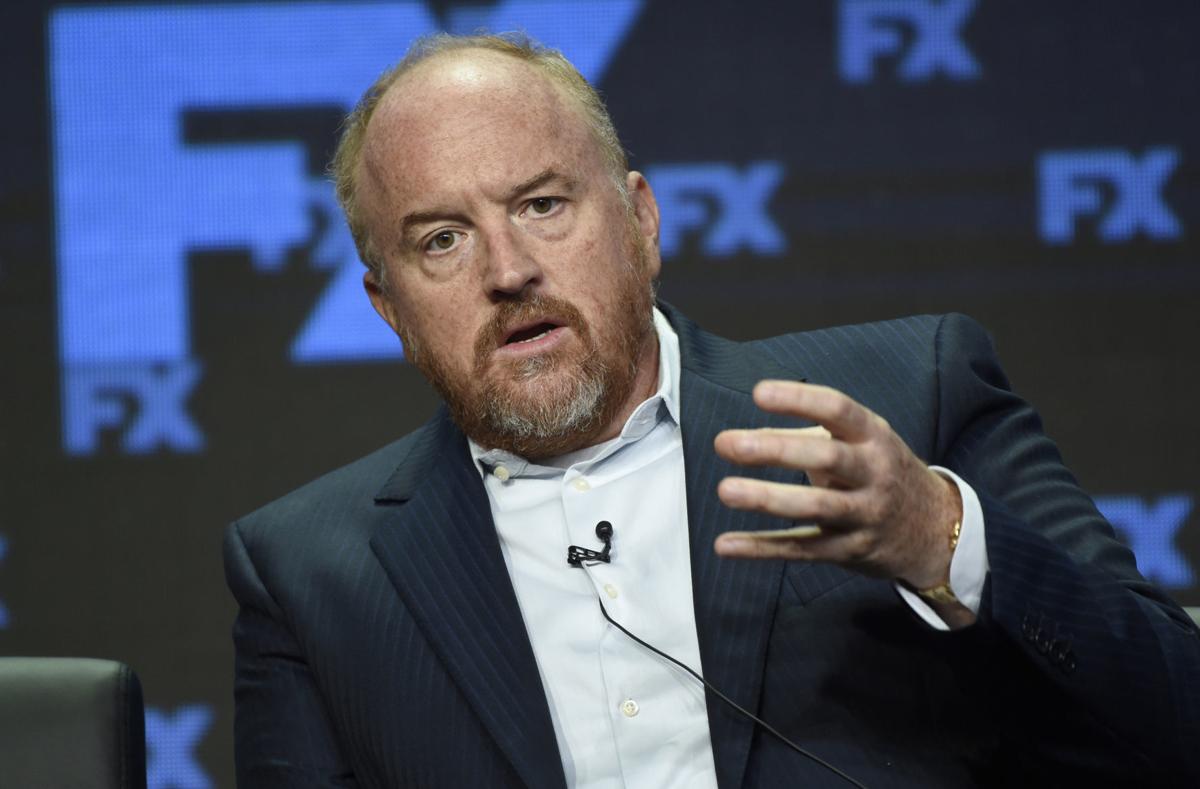 The following column is the opinion and analysis of the writer.
My inbox overflows with fundraising requests, marketing ploys and political asks. But the emails I always look forward to are the ones that let me know about cultural events in my community. On Tuesday, I clicked on an email from the Tucson Convention Center that told me I could buy tickets for an upcoming show with comedian Louis C.K.
I was stunned. And disgusted.
Following the headline came text praising Louis C.K.'s accolades: his six Emmys, eight stand-up specials and Peabody Award-winning sitcom.
But the bio failed to mention some really important information: Louis C.K. is a sexual predator.
In a 2017 New York Times investigation, five women accused Louis C.K. of sexual misconduct.
One of the women, comedian Julia Wolov met him at a prestigious comedy festival where he invited Wolov and a fellow woman comedian to have drinks with him at his hotel room. They were flattered to spend social time with a comedic hero. Then he proceeded to expose himself and masturbate to climax in front of them.
Wolov wrote in an op-ed published in the Canadian Jewish News: "… what C.K. did was not done with consent. We never agreed nor asked him to take all his clothes off and masturbate to completion in front of us. But it didn't matter because the exciting part for him was the fear on our faces."
The question I have is this: Why has Tucson Convention Center put on the schedule someone who abused his power and popularity to violate women? Why would you choose to give a gig to someone who admitted the stories were true without ever saying "I'm sorry?"
Booking Louis C.K. is a slap in the face not only to his victims but to all survivors of sexual harassment and assault. We live in a culture where 81% of women have experienced sexual harassment and one in five women will be a victim of sexual assault in her lifetime. To make room for sexual predators on stage shows a shameless lack of regard for women and survivors of our community.
One of the ongoing outcomes of #MeToo is that survivors refuse to be silent as known sexual predators go on their merry way. We've seen that with R. Kelly, whose allegations of sexual abuse, for which he will be tried in May, were outlined in the docuseries "Surviving R. Kelly." His record label RCA dropped him after backlash from the docuseries, and #MuteRKelly grassroots protesters have blockaded his studio and insisted his music be pulled from streaming services and radio play.
In our world, women cannot walk down the street during the day without a fear of verbal harassment and cannot walk alone at night, car keys through their fingers, without fear of being assaulted. And yet, as a collective, we still put the onus on them to protect themselves instead of to change the culture that makes them unsafe in the first place. Rape culture will never change until we hold sexual predators accountable. Those who suffer harassment and assault have to live with the aftermath of the harm done to them. Those who cause the harm should not be able to move through the world with more freedom than those they have hurt.
The truth is that Tucson Convention Center should have never booked Louis C.K. in the first place. But there is still time to cancel this show. That's what Tucson Convention Center should do if it cares about survivors in its community.
Lisa M. O'Neill is a writer and writing teacher living in Tucson. Her work examines pop culture, politics, and social justice issues with an intersectional lens.