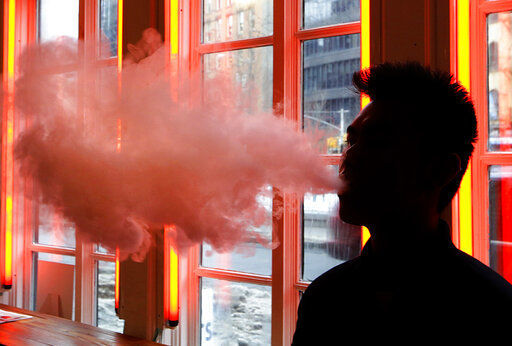 The following column is the opinion and analysis of the writer.
I was disturbed to read the opinion article on Tuesday, Jan. 28, about vaping policy. There are several key points that require clarification.
Myth No. 1: Big Tobacco is threatened by the popularity of e-cigarettes
Juul, which controls three-quarters of the vaping market, is partially owned by the Altria Group, which was formerly known as Philip Morris Companies Inc. The blu brand is owned by Imperial Brands (which used to be called Imperial Tobacco until 2016), which was sold by R.J. Reynolds Tobacco in 2014. Big Tobacco is not only unthreatened by the popularity of e-cigarettes, they are cashing in on it.
Myth No. 2: Vaping is 95% less harmful than smoking
This data is from Public Health England and is focused on the difference in the presence of sticky tar and other toxins in traditional cigarettes versus vapor and levels of nicotine. The UK regulates the levels of nicotine in products sold, whereas in the U.S., nicotine levels are generally unregulated.
Laboratory studies indicate that the actual contents of cartridges and liquids do not match the product packaging and nicotine levels in e-cigarettes can be 10 times that found in traditional cigarettes. Cartridges containing THC, which are quickly growing in popularity and are also unregulated, can have THC concentrations reaching 91%, and contain pesticide concentrations of 38%. Marketing and promotion of these products is advancing faster than the science. We are still learning about the potential harm created by a market that offers nearly 450 devices and 8000 flavorings.
Myth No. 3: Only 5.7% of youth are habitual users
This data is from 2016 and does not reflect that in 2018 nearly 48% of Pima County sophomores tried an e-cigarette, and there was a 78% increase in use among high students nationally. Vaping is very addictive, lacks the strong odor of cigarettes, tastes great due to numerous flavors, and enables cool vape tricks highlighted online. The devices can be traded and signify status, are easily obtained, and can be stealthy concealed in something as innocuous as a hoodie.
The rapid increase of vaping is a terrifying trend for a number of reasons.
First, nicotine is incredibly harmful on the developing brain. The area of the brain that controls attention, learning, memory and brain plasticity is most impacted by nicotine and use before the mid-20s can result in increased risk for long-lasting effects. In addition, e-cigarettes have been found to include chemicals and particles that have been connected to asthma, chronic obstructive pulmonary disease, lung inflammation and lung disease.
Second, vaping by teens (which is illegal on school property and now in Tucson if you are under the age of 21), is creating a significant drain on resources for already stretched thin schools, law enforcement, juvenile courts and community diversion programs. Schools are not set up to track illegal activities and many schools have a growing number of students facing consequences for using these products while at school.
While vaping nicotine under the age of 18 in Arizona is considered a petty offense, vaping THC can be charged as a double felony (felony possession of narcotics and felony possession of drug paraphernalia on school grounds) and can plunge young people into the juvenile justice system. THC also impacts the developing regions of the brain that guide attention, motivation, decision-making and memory, and chronic use is tied to declines in school performance and IQ.
Third, while combustible tobacco/traditional cigarettes are charged a tobacco tax to help fund prevention and education, the purchase of vape products generates no "sin tax" revenue. Further, much of the tobacco prevention funding is restricted to only address cigarettes or vaping of nicotine; many officials are not able to comprehensively address THC or other substance misuse with vaping devices, even while they are being asked for resources to address it.
It is true that public health is tricky, but what is clear is that this epidemic has not received the attention it deserves and we need additional resources for education, prevention, policy reform, enforcement and treatment.
Heather Hiscox is a passionate social entrepreneur, community advocate, momma of two awesome kids, and a proud Tucsonan for 25 years.