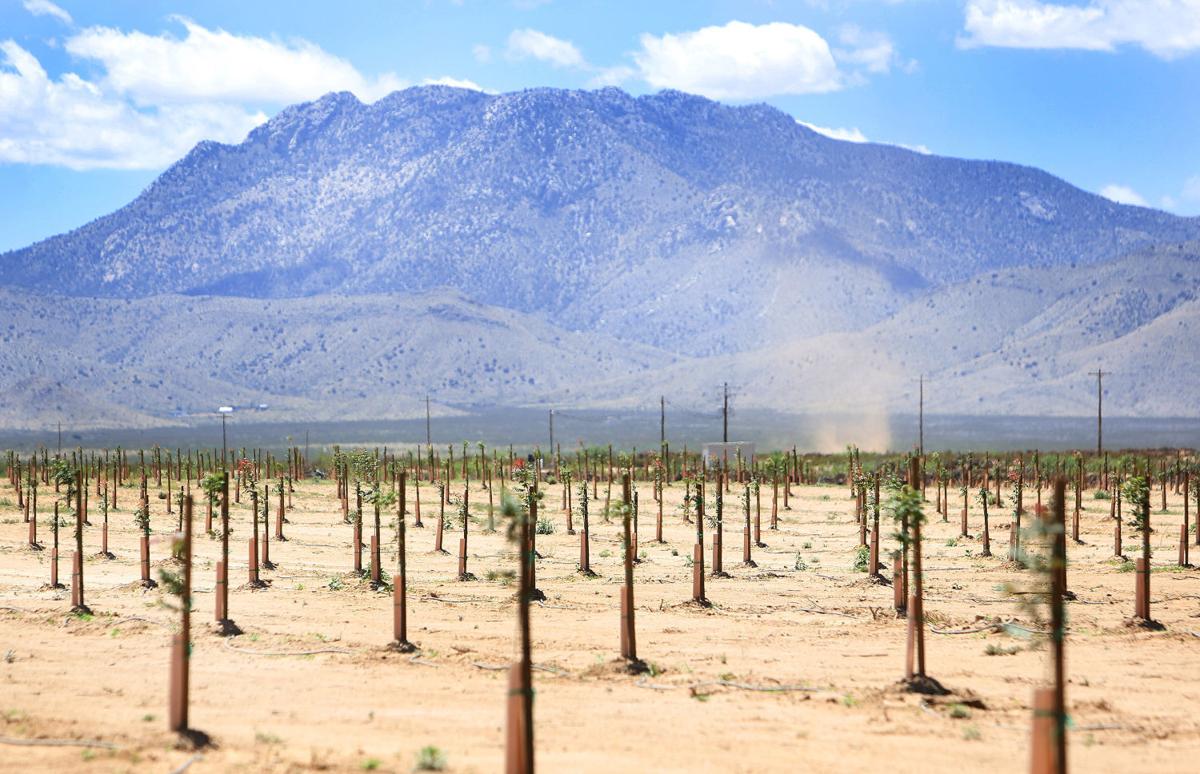 The following column is the opinion and analysis of the writer.
The Arizona Republic recently published a landmark series of articles that exposed the adverse impacts that unregulated groundwater pumping is having on residents across the state. The series featured dramatic, front-page headlines illustrating the challenge of managing our groundwater supplies sustainably.
Groundwater makes up about 40% of our annual water use. Across rural Arizona, those resources are at risk. In a number of basins, groundwater levels are declining rapidly, jeopardizing our rural heritage and economic future. Arizonans across the state are hungry for solutions.
Managing groundwater supplies to meet the needs of people, business and wildlife requires state action to support local solutions. The good news is that state leaders on both sides of the aisle are stepping up to the challenge. Representative Regina Cobb, R-Kingman, recently introduced House Bill 2896, co-sponsored by Republican and Democratic legislators, that proposes a substantial step forward to empower communities to secure their water supplies.
Empower communities to plan for their water future
Arizona has managed groundwater in its most populated areas since 1980. But in many rural areas and smaller cities, water users can pump groundwater, even if it significantly lowers water tables, dries up neighboring wells, or depletes nearby rivers.
Aiming to empower communities to pursue smart water planning, Rep. Cobb's bill would allow rural counties to voluntarily adopt a locally driven planning structure, called a Rural Management Area, to set water management goals and develop a plan with support from the state.
Importantly, her bill would allow each area to customize their Rural Management Plan to meet basin-specific needs. The bill builds on previous legislation that authorized La Paz and Mohave counties to study local groundwater conditions and recommend solutions to state leaders.
Representative Cobb's bill will also allow communities to opt into requirements — or, if they prefer, voluntary programs — to measure, monitor, or report groundwater pumping, using a basin-by-basin approach. In doing so, rural communities can better understand groundwater supplies and demands, and make more informed management decisions.
Currently, many rural communities don't know how much groundwater is being pumped or how much they have left. That uncertainty can hinder economic growth, especially as more businesses factor water security into their investment decisions. It also puts the very future of residents' lives and livelihoods into question.
By providing tools to address these uncertainties, and setting the stage for locally driven planning, Rural Management Areas could be the anchor that sets up our rural communities, economies and environments for long-term success.
The toolbox is broad
At the local and state levels, rural groundwater management discussions often focus on two limited options: either do nothing and maintain the status quo, or implement a rigid regulatory system designed for urban areas. Neither option supports the long-term viability of rural Arizona.
Instead, communities should be able to prioritize solutions tailored for their unique context. There's a whole range of possible approaches: from recharge and water recycling, to incentivizing water use reductions, to improving water efficiency, such as by upgrading irrigation systems. Other tools used in urban areas could also be considered, without adopting the entire urban regulatory regime.
Local communities know which tools will work best for them. But they need the state's support to make these solutions a reality. Rep. Cobb's bill opens up these issues for constructive debate and asserts that solutions must be tailored by rural communities for rural communities. One size does not fit all.
The longer the status quo persists, the more difficult it becomes to develop groundwater solutions as unmanaged demands and associated risks increase. We estimate that just under 1.5 million people live in areas where groundwater pumping is largely unmanaged, and thus at risk. All Arizonans should have access to reliable, clean water and economic opportunity.
We urge lawmakers and Arizona leaders to engage with and support Rep. Cobb's bill. Together we can build a more resilient and certain future for every Arizonan.
Chris Kuzdas is the Arizona water program manager at Environmental Defense Fund. Haley Paul is Audubon Arizona's Policy Manager. Both groups are members of the Water for Arizona Coalition.
Catch the latest in Opinion
Get opinion pieces, letters and editorials sent directly to your inbox weekly!